What to Know About Insurance and Hunting in N.B.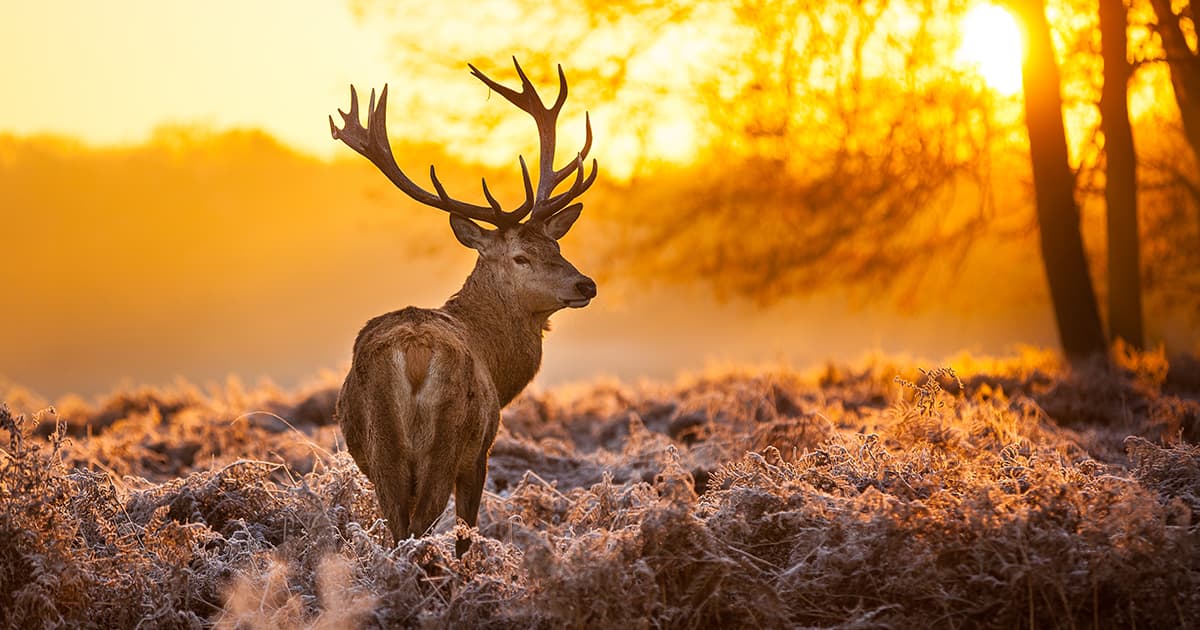 Before you go deer hunting in New Brunswick, check to see if your home insurance policy includes your guns and how you would be protected in case of a hunting accident.
If you are a first-time hunter as well as people born on, or after, January 1, 1981, you are required to complete Firearm Safety/Hunter Education training before you may hunt in New Brunswick.
You must be at least 12 years of age to hunt deer in New Brunswick.
Here's what you need to know about deer hunting in New Brunswick:
What if there is a hunting accident?
Typically, your personal liability insurance on your home insurance covers you if you accidentally hurt someone or damage their property. Policies don't usually exclude accidental incidents related to firearms, but it's best to check your home insurance policy or ask your home insurance provider to be sure.
Your personal liability insurance on your home insurance policy will not cover you for intentional or criminal acts while hunting.
Firearms clubs can provide free or affordable gun liability insurance to their members. This adds extra protection in addition to any coverage on your home insurance policy.
What if my firearm is stolen?
Most home insurance policies will include firearms as part of your personal property coverage and they are usually covered for losses such as theft or fire.
What is an Outdoors Card number and why do I need one in N.B.?
In New Brunswick, an Outdoors Card number is an identification number used to keep track of your conservation education training and licence eligibility. You need it to buy an angling, hunting, or trapping licence, apply to a wildlife draw, and register for a Conservation Education course.
An Outdoors Card is not a hunting licence and you do not need to carry it with you when you are hunting, angling, or trapping.
You must be at least 12 years of age to take the New Brunswick online Hunter Education Course.
Did you know that in New Brunswick hunting is prohibited on all Sundays except those that fall between Oct. 14 and Dec. 31, inclusive, in any year?
How many deer can I hunt in N.B.?
The annual bag limit is one deer per licensed hunter, regardless of the sex or age of the deer or the location of the kill.
It is illegal to tag a deer killed by another hunter in New Brunswick.
After I get my licence, how long do I have to wait before deer hunting?
Once you buy your resident deer licences (Class 3) after the opening of the deer hunting, you must wait 48 hours before hunting deer in N.B.
What deer can I hunt if I don't live in N.B.?
Non-residents of New Brunswick can only hunt antlered deer. They are not eligible to hunt antlerless deer (does and fawns).
No matter where or what you're hunting, non-residents must be accompanied by a guide.
What if I want to hunt deer with a bow or crossbow?
In New Brunswick, you must complete a stand-alone bowhunter education course or show proof of a previous bow hunting licence.
Note that a one-week muzzleloader-only season extension for white-tailed deer hunting has been established in certain Wildlife Management Zones (WMZs). It will immediately follow the regular firearms deer season and will take place from Nov. 20-26 in New Brunswick this year.
Car-deer collisions
Collisions with deer should be reported to the RCMP and your car insurance provider.
Does My Car Insurance Cover Animal Collisions?
Collision and comprehensive insurance generally cover damage caused from hitting an animal, such as a deer.
Filing a Claim for Animal Collision Damage:
Document the incident: Take photos of the scene, including any damage to your vehicle, skid marks, and the location of the collision.
Contact your insurance provider: Notify your insurance provider as soon as possible after the collision. They will guide you through the claims process and provide you with the necessary forms or online tools to file your claim.
Provide relevant information: When filing your claim, be prepared to provide essential details such as the date and time of the incident, the location, a description of what happened, and any witness information, if available.