Anita Sadasook-Stewart, Sales and Marketing Manager speaks about this year's International Women's Day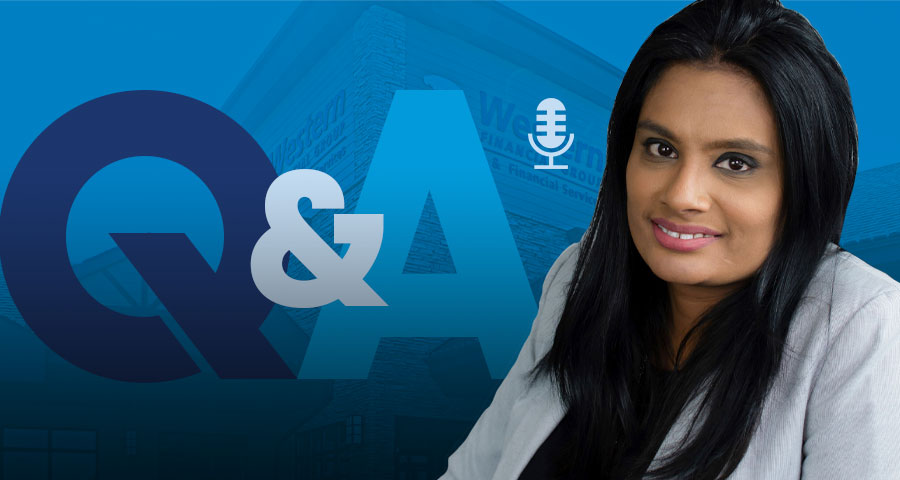 Hello, my name is Avelia Stewart, Diversity and Inclusion Lead with Western Financial Group. I'll be speaking with Mrs. Anita Sadasook-Stewart, Sales and Marketing Manager in celebration of this year's International Women's Day. The 2022 International Women's Day theme is Break the Bias.
Welcome, Anita! Hey, thank you Avelia, and thank you for the invitation to be your guest today. You're so welcome. So this year's theme, break the bias, acknowledges that individually we are all responsible for our own thoughts and actions all day, every day. But we can all strive to work together to break the bias in our communities, our workplaces and beyond.
Q: Can you share with us, Anita, what this means to you and what are you doing to help break the bias?
A: Oh, thanks. You know, I've been subjected to different forms of biases that are out there about what expectations and what I should be and how I should be. I think what we can do as unique individuals is to share how we've adapted, overcome challenges to get to where we are, and use those challenges to help overcome any obstacles that we face. So essentially, we can challenge that bias.
Q: And what would you share with the younger generation with regards to breaking the bias?
A: That they should be authentic to who they are. What makes them unique is what makes them great in whatever aspect of life that there may be at work. May it be personally, may it be in whatever relationship. Those things that make you an individual. Being a unique individual doesn't necessarily have to be something that holds you back. It could actually allow you to excel. Be the unique individual.
Q: In celebration of International Women's Day this month, how have you planned to achieve this in your own community and with your teams?
A: Well, I don't wait for a particular day to celebrate the successes of the people that I am lucky enough to work with. We work with a great group of people, and I don't wait for International Women's Day to celebrate individually with them. I speak to them on a regular basis. I think it's important that everybody feels heard and respected and understood.
But what I will do differently this year is to make sure that I articulate with them and spend that minute or two just thanking them for all of their hard work.
Q: Let's imagine a bit of a gender equal world, a world free of bias, stereotypes, and discrimination. What does this look like to you, and as a leader at Western?
A: Oh, I think I'm going to come full circle again and once again speak about feeling heard and not feeling like you're dismissed. You know, it's about feeling valued as a person, and that expression is not something that should be looked at in a negative way. I think it's something that should be used in a positive way. It's an evaluation. It's one of those things that I can take a look back at, even at myself.
Q: And what about advocacy? We know that effective advocacy is a powerful tool to help change the course of someone's life. Has there been a time when you had to advocate for another woman to help her break the bias?
A: I think that we all hold multiple titles, and I think that, you know, pursuing your passions and dreams and hopes is not something that is unique to just women, but to everybody. And I also feel that as women, because we have these extra titles and these extra expectations often times, may it be relationships as a mother or a daughter or a friend as a wife. Those things will actually make it difficult for us to try to achieve everything that we want to do. What I have done specifically to help people out is kind of remove some of those obstacles that may have existed for them.
Q: Is there anything else you'd like to share with us before we wrap up with regards to this theme?
A: I think what I would say is that everybody should just, again, be aware of your own bias that you project as well. I think everyone has a perspective and just listen to what those perspectives are, and you'd be surprised at what you might learn about everybody around you.
OK, and thank you so much. And, you know, today you're so welcome to be up and speaking with Mrs. Anita Sadasook-Stewart, Sales and Marketing Manager in celebration of International Women's Day 2022. Thank you for your time and we hope you've enjoyed our podcast.