Confident In Protection. Bold In Business.™
Making Insurance Easy For You
Western Financial Group is a full-service national insurance brokerage, providing industry-leading Group Insurance Programs to various provincial & national member based associations. Our uniquely tailored programs provide comprehensive solutions and tailored coverage that respond to the unique needs faced within your industry.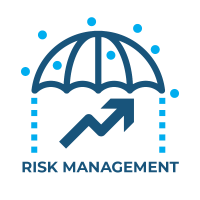 Do you know about our Risk Management Services?
Our risk management team collaborates with you to assess your business and identify areas for improvement.
Commercial Sales & Service
To better serve our clients, we have a dedicated team of specialists devoted to providing exemplary service to members of our Insurance Programs.

When it comes to insuring your group, we go the extra mile by tailoring insurance packages that precisely meet your group's needs and requirements.
Toll Free: (800) 665-8990

November 16, 2023
Cybercrime can have a big financial impact on a small business. Cyber insurance can help pro…