Musical Instrument Insurance Program
Confident In Protection. Bold In Business.™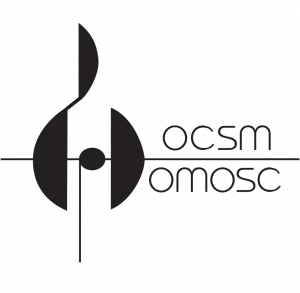 Fully Endorsed by the OCSM
The Musical Instrument Insurance Program (MIIP) was developed in partnership with the Organization of Canadian Symphony Musicians, ensuring that members receive tailored coverage that is responsive to the changing risks and needs of musicians. The MIIP provides Canadian musicians with comprehensive coverage and responsive service that they can count on.
An insurance program tailored for musicians. Apply today to receive comprehensive coverage in minutes.
Coverage for MIIP
Our Musical Instrument Insurance Program provides comprehensive coverage including Property, Liability and Accidental Death and Dismemberment. Worldwide coverage ensures that you and your instrument are covered no matter which venue you are playing.
Appraised or Replacement Value
You set the amount of insurance for each musical instrument (including attachments), when you complete your application. This is the appraised value of the instrument or the current replacement value.
Newly Acquired Instruments
Our automatic acquisition clause specifically pertains to newly acquired instruments. Upon acquisition, you have 30 days to report instrument's value. Until then, the maximum available coverage is $50,000.00.
Borrowed Instruments
If you borrow an instrument, you are automatically covered for up to $20,000; provided you notify us within 48 hours of taking possession of the borrowed instrument.
Substitution
Our substitution clause provides coverage (if there is none at the time) for any instrument obtained temporarily while your insured instrument is in for repairs. In this instance, the insurance limit is equal to your instrument being repaired.
Extra Expense Rental
If your instrument is subject to a claim caused by an insured coverage and you require a similar valued instrument to continue your work, your policy will extend to cover the rental of a similar instrument up to a maximum of $7,500.
Liability Coverage
Your policy includes liability coverage for property damage or bodily injury to a third party if you are held liable as a musician.
Reduction in Value Coverage
Your Musical Instrument Insurance may also be extended to cover:
a) Loss in value due to affected playing qualities of your instrument following repairs of damage after an insured loss. The policy pays the difference between the appraised value of your repaired instrument and the appraised value prior to damage.
b) Difference in value if your damaged instrument is replaced and the replaced instrument is appraised less than the damaged instrument was appraised prior to loss.
For this special extension to apply, an appraisal of your instrument by an independent appraiser must be done within 36 months of the policy renewal date.
Accidental Death and Dismemberment
24-hour worldwide accident coverage ensures that you are covered whether you are at home, work or travelling.

WORLDWIDE COVERAGE
---
Playing shows around the world? Our program covers your instrument no matter where you are.

RENTAL SUPPORT
---
Our program will cover the rental cost for a replacement instrument up to a maximum of $7,500.

PROFESSIONAL CLAIMS SERVICE
---
Knowledgeable in-house teams offer efficient, responsive and comprehensive support to all your claims.
Commercial Sales & Service
To better serve our clients, we have a dedicated team of specialists devoted to providing exemplary service to Musical Instrument Insurance Program (MIIP) members.
Toll Free: (800) 665-8990
Frequently Asked Questions
If you loan your instrument to anyone other than a family member, there must be a verbal or written agreement that indicates the borrower will maintain responsibility if anything happens to your instrument. You are the only person who can make a claim under your policy.
Many musical instrument stores are run by professionals who offer appraisal services. If you own a string instrument it must be appraised by a Luthier. Wind or Brass instruments may be appraised by music professionals who sell or repair those instruments.
A receipt for a newly purchased instrument is not sufficient for your application. Your instrument must be appraised by a professional.
Replacement cost refers to the cost of repairing or replacing a damaged instrument, whichever is the least.
If your instrument is damaged or stolen anywhere in the world, we will reimburse you for the cost of replacement up to the cost listed in your plan
The owner of the musical instrument should always be listed as the applicant.
Your deductible will be $500.00 unless you choose a $1,000 deductible for a lower premium. There is a deductible equal to 25% of the insured value of an instrument on losses involving theft from an unattended motor vehicle.
The liability insurance in our program covers bodily injury, property damage, personal injury and medical payments. For a complete list of liability coverage, please see your policy.