Kenny Nicholls.
President and Chief Executive Officer
"As the largest insurance broker in western Canada, we recognize the importance of bringing our expertise and care for customers across the country. In addition to our technological investments, our awareness of the connected customer and our strategic expansion of locations across Canada, we understand how vital the customer and broker relationship is."
As President and Chief Executive Officer of Western Financial Group, Kenny oversees the strategic management across the company.
With over 25 years of experience in the financial institutions sector, Kenny spent 17 years with Desjardins prior to joining Western Financial Group in 2011. He has a wealth of experience having occupied several finance, compliance, and risk management positions, as well as executive positions in asset management, pooled and mutual funds, real estate management, securities brokerage, back office and wealth management companies.
Prior to being named to the CEO position, Kenny acted as the Chief Financial and Risk Officer at Western Financial Group from 2011-2016.
Throughout these 25 years, Kenny has had the opportunity to build high performing teams and to work with a wide spectrum of professionals. From this experience, he developed extensive knowledge around operational processes and financial performance.
Prior to joining Desjardins, Kenny spent five years as an auditor with Deloitte & Touche in Montreal specializing in financial institutions.
Kenny holds a graduate diploma in public accountancy from McGill University and a bachelor of commerce degree in accountancy from Concordia University. Along with being a CPA-CGA, Kenny is also an associate CFA member.
Nancy
Green-Bolton

.

Chief Financial and Risk Officer

"As Western's chief financial and risk officer, it's important for me to shape the overall strategy and direction to ensure the business performs well and to enhance efficiencies. Our effective financial operation is driven by the power of data, constant innovation and the ability to ensure compliance at a price that is reasonable for our customers."

As Western Financial Group's Chief Financial and Risk Officer, Nancy leads the overall financial strategy and governance of the company. Under her management are Finance and Accounting; Business Intelligence; Facilities; Strategy and Project Management; and Risk and Compliance.

Since she joined Western in 2006, Nancy's leadership abilities have enabled Western to increase efficiencies and support fundamental strategic initiatives leading to increased profitability.

Prior to her time with Western, Nancy spent 12 years in key financial and leadership roles with Weston Bakeries and Kraft Canada.

Nancy received her Bachelor of Commerce degree from the University of Calgary, and holds CPA and CMA designations.
Grant Ostir.
Chief Growth Officer
As the Chief Growth Officer, Grant provides overall strategic leadership to support all three of Western's customer development channels - Branch, Centralized, & e-Commerce. This would include all product line solutions offered by Western including Personal & Commercial Lines, Financial Services, and Employee Benefits.
Grant started at Western Financial Group Insurance Solutions, formally HED, over 24 years ago as a sales representative. Since that time, Grant has successfully developed and implemented several group insurance programs with various associations across Canada. His leadership has been fundamental in driving strategic initiatives that have increased the growth and profitability of the company.
Grant received his Economics degree from the University of Manitoba.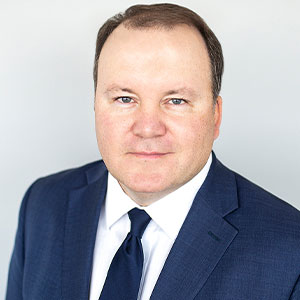 Craig
Kozlowski

.

Chief Information Officer

"We will invest strategically in the right tools and systems to support an exceptional experience for our people and customers while protecting the privacy and security of the information we hold in trust.""

As Western's Technology Leader, Craig leads a large national team that encompasses our Cyber Security & IT Compliance, IT Service Delivery, Application Development & Integration, and the Infrastructure & Operations teams. Joining Western in 2018 and with over 27 years of Technology leadership experience spanning both the private sector (Technology VAR's, technology consulting, M2M telecom) and the public sector as a Solutions Information Officer (provincial healthcare), Craig has lead experienced teams to proven success in a multitude of industries. Beyond the Operational activities, Craig and his team support Western's Strategic Plan and are focused on the best possible Customer and User Experience at Western Financial Group.

Craig holds a diploma in Computer Electronics and a Certificate in Innovation Engineering from the University of Winnipeg.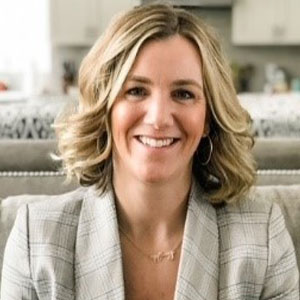 Kristy
Rachkowski

.

Chief People & Culture Officer

"We are focused on ensuring Western continues to thrive by attracting, developing, supporting & retaining great people who contribute to a strong, supportive & inclusive culture."

As Westerns Chief People & Culture Officer, Kristy Rachkowski oversees all aspects of People & Culture including Talent Acquisition, Learning & Development, Human Resources, DEI, Sustainability, Total Rewards & Recognition, Communications, and Corporate Events.

With over 18 years of experience in the financial services sector, Kristy spent the bulk of her career with TD Bank working in a variety of roles in sales leadership as well as Human Resources. She left TD in 2017 and ventured out to start her own business and after 4+ years of entrepreneurship, she made the decision to move back into a corporate environment in Human Resources prior to joining Western Financial Group in early 2022.

A key differentiator for Kristy as a leader has been her ability to move seamlessly between leadership roles in the business and HR.

Kristy holds a BA in Social Sciences from the University of Ottawa and a Master's in Business Administration from Dalhousie University.
Lisa Colangelo.
Chief Customer Experience Officer
Lisa Colangelo has joined our Executive Leadership Team as the Chief Customer Experience Officer (CCXO).
"With over two decades of leading teams focused on exceptional customer experiences, I am looking forward to working with the Western team," says Colangelo. "Together we will deliver differentiated experiences for our customers from the initial interaction with a customer to the purchase experience, all the way through to the claims experience."
Lisa has extensive experience as a senior-level executive with over 20 years of success in driving strategic business growth efforts across districts, territories, and branches for TD Bank and Coast Capital Savings. Most recently, she held the role of Senior Vice President, Retail Banking and Contact Centers with Coast Capital Savings.
Lisa also has experience leading large sales and service teams, and her strong sales leadership skills have helped her excel in her previous roles. Her track record of building strategies and tactics that deliver exceptional Customer experiences is what will set her up for success here at Western.
She is well known as a mentor and developer of talent and has a keen understanding of Six Sigma methodologies and a focus on process improvement work. She possesses a multitude of business designations and is currently completing her MBA.
Lisa and her husband Mike live in Surrey, B.C., with their sons Christopher and Benjamin.