Kenny N.
President and Chief Executive Officer
"As the largest insurance broker in western Canada, we recognize the importance of bringing our expertise and care for customers across the country. In addition to our technological investments, our awareness of the connected customer and our strategic expansion of locations across Canada, we understand how vital the customer and broker relationship is."
As President and Chief Executive Officer of Western Financial Group, Kenny oversees the strategic management across the company.
With over 25 years of experience in the financial institutions sector, Kenny spent 17 years with Desjardins prior to joining Western Financial Group in 2011. He has a wealth of experience having occupied several finance, compliance, and risk management positions, as well as executive positions in asset management, pooled and mutual funds, real estate management, securities brokerage, back office and wealth management companies.
Prior to being named to the CEO position, Kenny acted as the Chief Financial and Risk Officer at Western Financial Group from 2011-2016.
Throughout these 25 years, Kenny has had the opportunity to build high performing teams and to work with a wide spectrum of professionals. From this experience, he developed extensive knowledge around operational processes and financial performance.
Prior to joining Desjardins, Kenny spent five years as an auditor with Deloitte & Touche in Montreal specializing in financial institutions.
Kenny holds a graduate diploma in public accountancy from McGill University and a bachelor of commerce degree in accountancy from Concordia University. Along with being a CPA-CGA, Kenny is also an associate CFA member.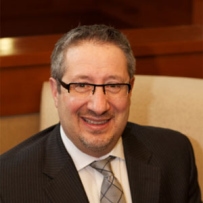 Joe S.
Chief Operating Officer
"At Western, we understand the importance of creating great customer experiences. Listening to and caring for today's customer enables us to continuously improve and develop our team of 1,500 insurance experts across our 179 insurance brokerages. Thank you to our clients for providing the value that makes us better."
As Chief Operating Officer, Joe oversees the corporate strategies and operating efficiencies of Western's network of insurance brokerages in British Columbia, Alberta, Saskatchewan, and Manitoba.
Joe joined Western Financial Group in February 2012 as Vice President of Business Development and was promoted to Executive Vice President, Sales in December 2012. In November 2013, he took on the role of Executive Vice President and Chief Operating Officer of the Network. He assumed his current role in January 2017.
Prior to joining Western Financial Group, he spent the past 20 years at TD Bank Financial Group where he held increasingly senior roles, including National Sales Manager, TD Insurance. As a member of TD Bank Financial Group, he led various business units from large multi-location branches to regional specialized sales teams and a national sales team.
Joe is an executive with more than 20 years' experience in the financial services industry, his expertise lies in sales management, strategy development, plan implementation and operations, change management and developing high performance teams.
Joe holds an MBA from Athabasca University and a Bachelor of Economics from the University of Calgary. He has his Canadian securities course designation from the Canadian Securities Institute and his Personal Financial Planner designation from the Institute of Canadian Bankers.
Nancy G.
Chief Financial and Risk Officer
"As Western's chief financial and risk officer, it's important for me to shape the overall strategy and direction to ensure the business performs well and to enhance efficiencies. Our effective financial operation is driven by the power of data, constant innovation and the ability to ensure compliance at a price that is reasonable for our customers."
As Western Financial Group's Chief Financial and Risk Officer, Nancy leads the overall financial strategy and governance of the company. Under her management are Finance and Accounting; Business Intelligence; Facilities; Strategy and Project Management; and Risk and Compliance.
Since she joined Western in 2006, Nancy's leadership abilities have enabled Western to increase efficiencies and support fundamental strategic initiatives leading to increased profitability.
Prior to her time with Western, Nancy spent 12 years in key financial and leadership roles with Weston Bakeries and Kraft Canada.
Nancy received her Bachelor of Commerce degree from the University of Calgary, and holds CPA and CMA designations.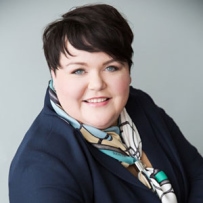 Lisa O.
Chief People & Culture Officer
"Our daily interactions are rooted in Western's guiding principles, Truthfulness, Fairness, Value and Loyalty. These define our Western culture and amplify customer engagement. The People and Culture team recruits, trains and develops the skills of our insurance experts. Keeping our entire Western team happy, healthy and dedicated instils pride when delivering customer care."
As Chief People & Culture Officer, Lisa leads Western Financial Group's Human Resources, Learning and Development, and Internal Communications teams.
Lisa has been an integral member of Western since 2012 and has held various key roles throughout her tenure with the company. Prior to her current role, Lisa led the Human Resources team and was instrumental in developing strategic career pathing, facilitating corporate succession planning, and reinforcing the Western employer brand.
Lisa has a strong background in retail sales and human resources. She combines strong business acumen with an intuitive leadership style that is key for our support teams.
Lisa holds a Bachelor of Sociology from the University of Lethbridge.
Mark R.
Chief Strategy Officer
As Chief Strategy Officer, Mark leads our Business Systems and Technologies and Customer Experience teams, guaranteeing that our customers and technology are front and centre in all our strategies. Together, his teams develop new tools to enhance our customers' interactions with Western and improve work efficiencies for our insurance experts. Mark joined Western Financial Group in 2019 after 13 years as a senior leader with Aviva, responsible for underwriting, distribution management and business development. His insurance career has spanned over 29 years. Mark holds an MBA with Distinction from Heriot-Watt University in Edinburgh, Scotland. He completed his Fellow, Chartered Insurance Professional (FCIP) from the Insurance Institute of Canada in 1998. Mark also holds a UBC/DAA Award of Achievement in Digital Analytics. Mark has sat on the operating committees of the Insurance Bureau of Canada for BC & Alberta and was the Chair of the Alberta Facility Operating committee.
Grant O.
Chief Business Development Officer
As the Chief Business Development Officer, Grant provides the overall strategic management of Commercial Insurance as well as Employee Benefits services at Western Financial Group.
Grant started at Western Financial Group Insurance Solutions, formally HED, over 24 years ago as a sales representative. Since that time, Grant has successfully developed and implemented several group insurance programs with various associations across Canada. His leadership has been fundamental in driving strategic initiatives that have increased the growth and profitability of the company.
Grant received his Economics degree from the University of Manitoba.