Access and conveniently manage your insurance, anytime
MyWestern is a modern self-service portal platform designed with you in mind. An easy-to-use support option, instantly view your policy documents, download e-Pink Slips or submit from any of your devices. Simply click the button below, enter your email and get instant access.
We've set up your account to get you into the driver's seat to complete your request, faster.
Sign into MyWestern today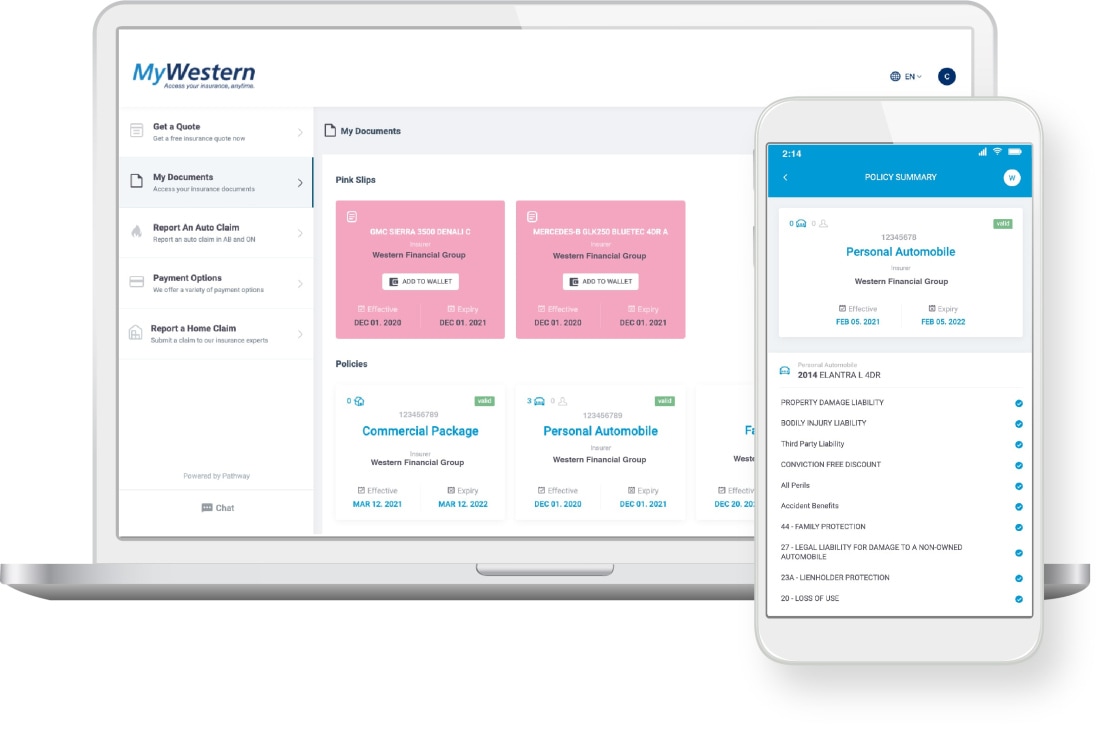 We're proud that Western Financial Group, Canada's Insurance Broker, has served over 1 million Canadians the right insurance solutions for their needs from coast to coast for more than 100 years.
To date, we've also raised more than $4 million for our communities through our Western Financial Group Communities Foundation. We support young leaders with student bursaries, assist infrastructure projects across Canada and are there to lend a helping hand during times of crisis.
Insurance at your fingertips:
Check your coverages, view invoices or request changes to your policies
Submit your claim right from any of your devices through our e-claims form
Easily download your proof of insurance to any of your mobile devices
We're here if you have any questions
The answer you're looking for may be a click away on our digital help centre.