AMM General Insurance Program
Confident In Protection. Bold In Business.™
The Association of Manitoba Municipalities (AMM) Insurance Program provides municipalities with an insurance program that provides superior coverage and comprehensive Risk Management strategies. The program operates with greater financial and administrative efficiencies thanks to our full-service approach to insurance. Risk Management and dedicated in-house claims department, allow our clients to receive exemplary service throughout their policy term.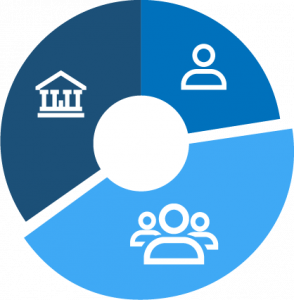 Why the AMM Insurance Program?
The AMM Insurance Program works with your municipality to provide superior coverage, tailored to your municipality and helps to manage your risk. Our program offers complete in-house services, including specialized claims and Risk Management. This innovative approach provides efficient and responsive service, saving you time and money.
The AMM Insurance Program operates under a "Protected Self-Insurance"(PSI) structure, which enables participating clients to acquire a sense of ownership of their insurance program. Under the PSI structure a portion of premiums are allocated to a "Protected Self-Insurance" fund.
This fund allows the unique opportunity for premium to be returned to members when surpluses are built as a result of years with low claims. Under a traditional insurance program, insurers would retain these funbds as underwriting profit. One of our key goals as program administrators is to provide resources to support loss prevention, which ultimately aids in providing long-term rate stability or returns of premium.
Coverage for Municipalities
Our AMM Insurance Program provides commercial insurance coverage options that are specific to the needs of municipalities across Manitoba. In addition to Property and Liability insurance our AMM Insurance Program provides coverage options including:
COMMERCIAL GENERAL LIABILITY
Public Entity General Liability Coverage for liability imposed by law for bodily injury and damage to property of others.
PUBLIC ENTITIES MANAGEMENT LIABILITY
Errors & Omissions and Directors & Officers Liability for financial damages claims arising from alleged wrongful acts.
Cyber liability coverage helps minimize the impact of a cyber attack with crisis management, credit monitoring and data recovery service options.
Access Your Policy
Login to review your policy.

PROTECTED SELF-INSURANCE STRUCTURE
Unique Program Structure allows for member-owned funds, unavailable on a traditional insurance model.

HISTORY AND CONNECTION
45+ years in partnering with Manitoba municipalities & their members.

DEDICATED SERVICE


Dedicated Service Advisors provide tailored care, ensuring you understand the coverage.

COVERAGE OPTIONS


Course of Construction and Wrap-Up Liability, Outside User Liability.
Hole in One Prize Coverage.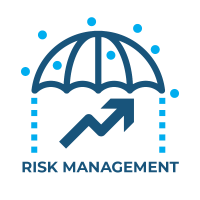 Do you know about our Risk Management Services?
Our Risk Management team collaborates with you to assess your municipality and identify areas for improvement.
Commercial Sales & Service
To better serve our clients, we have a dedicated team of specialists devoted to providing exemplary service to AMM Insurance Program members.
Toll Free: (800) 665-8990
The AMM Employee Benefits Program provides comprehensive life, health and dental plans to municipalities across Manitoba.
Our expert in-house insurance team provides the product and all related services, such as day-to-day administration, analytical support and ongoing service support. The AMM Employee Benefits Program program saves time and money while providing your employees with the coverage they need.

Sign up for direct deposit
Download personalized claim forms
Check coverage eligibility instantly
Verify Health Care Spending account balances
Administration and Claims Forms
Need to make a beneficiary designation change or enroll a new employee? Complete the required form and send it to our offices. If you have questions regarding any of the forms, please give us a call at 800-665-8990.

INDUSTRY-LEADING COVERAGE
Coverage type and limits that are tailored to industry.

LONG-TERM RATE STABILITY
Stability is created by spreading claims over the entire pool of program participants.

PAY-DIRECT DRUG/DENTAL CARD
Pay-direct drug cards that cover prescription drugs and professional services electronically at the point of sale.

PROGRAM FLEXIBILITY
Member organizations have many different coverage options to choose from.

ONLINE ADMINISTRATION
24/7 access to your AMM Employee Benefits Program.

DEDICATED SERVICE
Each member will have a dedicated customer service representative to assist them.
Frequently Asked Questions
All full-time and part-time employees working a minimum of 24 hours per week are eligible for benefits. Seasonal employees are eligible as long as they have a recall date indicated on their layoff notice. Councillors are also eligible for benefits, effective their election date.
Send a completed Application for Group Benefits form to your Insurance Advisor at Western Financial Group within 31 days of the employee's eligibility date. The eligibility date is the first of the month following 3 months of employment or what is listed within your municipality's CBA.
Have the employee complete an Application for Group Benefits form and a Declaration of Health form and send them to Western Financial Group. If coverage is approved, the effective date will be the first of the month following the date of approval. The employee will be considered a late applicant and will be subject to a dental restriction of $250 for themselves and each family member for the first 12 months of coverage under the plan. If eligibility cannot be determined, an additional questionnaire will be sent directly to the employee.
It is important to notify our office as soon as possible of any changes, including terminations. Notifying your Insurance Advisor 30 days in advance will ensure that premiums will be properly reflected on your upcoming invoice. If we are not notified of employee terminations before the employee's termination date, claims could be paid on a terminated employee, which could result in additional premiums being owed.
All administration forms (new additions, terminations, etc.) must be sent directly to Western Financial Group. All claim forms are to be sent to Manitoba Blue Cross.
Coverage changes must be made at a policy level and should be done at the renewal date of January 1st. A renewal package will be sent out at the beginning of December each year letting you know the coverage options your group has, and you will have until February 1st to make any changes to your group's coverage.
Expenses can be submitted no later than 24 months from their service date. Claims should be sent to Manitoba Blue Cross and should include the original receipts; it is recommended that you keep a copy of all your receipts for your own records. If your coverage terminates with the AMM program, you will have 45 days from your last day of work to submit any eligible medical expenses incurred prior to your termination date.
If you and your spouse both have Family Health and Dental Coverage, claims can be submitted to both plans for maximum coverage. Each plan member should send expenses to their own plan first and then to their spouse's plan for any outstanding expenses. If there are children, start with the plan of the parent with the birth month that is earlier in the calendar year. For example, if Paul's birthday is August 20, 1968 and Susan's birthday is May 24, 1969, claims for the dependent children should go to Susan's plan first.