85 Exceptional Achievement Student Bursaries Awarded for 2015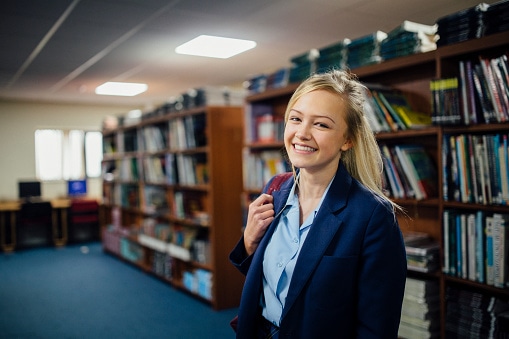 Each year $500 bursaries are awarded to high school students in Western Canada
High River, AB: Western Financial Group, through its charitable arm the Western Communities Foundation is proud to announce that 85 student bursaries have been presented to deserving students in communities across Western Canada.
These student bursaries are handed out each year to graduating high school students who have overcome adversity, achieved success despite physical or mental limitations, displayed outstanding community or school spirit, performed an act of heroism or demonstrated leadership in a crisis. The bursaries, each worth $500, made for a total donation to students across Western Canada of $42,500.
"As an organization, we are so thrilled to be donating more bursaries this year," said James Bond, executive director of the Western Communities Foundation. "It is so important to give back to our local communities and to support exceptional students."
This is the 10th year that the awards have been given to remarkable student leaders across Western Canada. Since its inception, the Western Communities Foundation has awarded more than 500 bursaries.
The 2015 Western Communities Foundation Exceptional Achievement Citation & Bursary Award Recipients are:
Josh Xander of Oilfields High School; Turner Valley, AB
Rachael McKay of Gilbert Plains Collegiate; Gilbert Plains, MB
Dayton Funk of JV Humphries; Kaslo, BC
Tristiana Allwood of Peter Skene Ogden; 100 Mile House, BC
Brayden Reedy of Sparwood Secondary; Sparwood, BC
Arnaud Nimenya of Holy Trinity Academy; Okotoks, AB
Alexandra Sime-Vivian of Golden Secondary School; Golden , BC
Martina Moore of LeRoy School; LeRoy, SK
Aaron Heinze of Chase Secondary; Chase , BC
Samual Finnigan-Griffin of Rutland Senior; Kelowna, BC
Kyra Kallies of Fernie Secondary; Fernie, BC
Liam Jensen of Winston High School; Watrous, SK
Molly Moar of Drumheller Valley Secondary School; Drumheller, AB
Vanessa McCulloch of Willow Creek Composite; Claresholm, AB
Stephanie Wills of Cochrane High School; Cochrane, AB
Jeanelle Kozak of St. Anthony's High School; Drumheller, AB
Alekz Moes of Barrhead Composite High School; Barrhead, AB
Hannah Roach of Semiahmoo Secondary; Surrey, BC
Jocelynne Limoges of Strathmore High School; Strathmore, AB
Carrie Kelly of Holy Cross Collegiate; Langdon, AB
Brennan Lal of Semihamoo Secondary; Surrey, BC
Vanessa Snowden of Westshore Centre for Learning and Thinking; Cobble Hill, BC
Krystal Adams of Souris School; Souris, MB
Dane Larsen of John Barsby; Nanaimo, BC
Francis Krakue of Estevan Comprehensive; Estevan, SK
Kennedy Woof of JT Foster; Nanton, AB
Keith Martin of Fraser Lake; Fort Fraser, BC
Braxton McKean of Murdoch MacKay; Arola, MB
Nicole Strachan of Kelowna Senior Secondary; Kelowna, MB
Nicole Jones of Dave Penner; Hythe, AB
Maryna Eil of EMCS; Sooke, BC
Chelsey Cordes of Rosetown Central; Rosetown, SK
Connor May of Gulf Island Secondary; Salt Spring Island, BC
Emma Clarkson of W.R. Myers High School; Taber, AB
Emil Titow of Vincent Massey High School; Brandon, MB
Karin Dimock of Salmo Secondary; Salmo, BC
Jenea Maise of RD Parker Collegiate; Thompson, MB
Rylie Basacaba of Neelin High School; Brandon, MB
Andrea Zangl of Goose Lake High School; Roblin, MB
Jenillee Rice of Senator Gershaw; Bow Island, AB
Kayla Harrison of RE Mountain Secondary; Langley, BC
Benjamen Taylor of Wolseley High School; Wolseley, SK
Elizabeth Stoker of Chemainus Secondary; Duncan, BC
Madison Smith of L.P. Miller Composite; Nipawin, SK
Jon Morin of Melfort Collegiate; Melfort, SK
Layne Campbell of Crocus Plains; Brandon, MB
Nicole Buckle of Esqualimat High; Victoria, BC
Caitlin Wolf of Morrin High School; Morrin, AB
Christopher David Walker of Nechako Valley Secondary School; Vanderhoof, BC
Jillian Sloane of Dawson Creek Secondary; Dawson Creek, BC
Katarina Ziervogel of Kelvin High School; Winnipeg, MB
Paige Straf of St. Mary High School; Prince Albert, SK
Arianne Jahnke of Assiniboia Composite; Assiniboia, SK
Felicia Dovell of Selkirk Secondary; Kimberley, BC
Taylor Wurmlinger of Elkford Secondary School; Elkford, BC
Haley McLeod of Parkland; Sidney, BC
Rachel Illerbrun of Shaunavon High School; Shaunavon, SK
Kianna Brown of Garden City Collegiate; Selkirk, MB
Veronica Suarez of Timberline; Campbell River, BC
William Nti of Fort Richmond Collegiate; Winnipeg, MB
Cameron Dorbolo of St. James Collegiate; Winnipeg, MB
Jeanette Mwayuma of College Louis Riel; Winnipeg, MB
Fiona Uson of McMath; Richmond, BC
Madison Ferland-Peters of Gordon Bell; Winnipeg, MB
Corbin Mayer of Medicine Hat High School; Medicine Hat, AB
Bryce Villanueva of Miles Macdonell Collegiate; Winnipeg, MB
Winston Griffith of J.C. Charyk; Hanna, AB
Robert Michell of YRHS; Theodore, SK
Cynthia Forman of Glenmary; Peace River, AB
Charles Holtz of Hines Creek Composite; Hines Creek, AB
Nadya Dishko of Parkland Composite High School; Edson, AB
Scott Kostuik of North Peace Secondary; Fort St. John, BC
Justin Kristoff of North Peace Secondary; Fort St. John BC
Cody Fraser of North Peace Secondary; Fort St. John BC
Alexandria Dorner of Lloydminster Composite High School; Lloydminster, AB
Kianna Goldstone of Foothills Composite High School; Okotoks, AB
Destiny Sydora of Vegreville Composite High School; Vegreville, AB
Taylor Hiron of Alix Mac School; Alix, AB
Reegan Jones of Coronation School; Coronation, AB
Arlene Coleman of Highwood High School; High River, AB
Erin Hanrahan of St. Joseph's Collegiate; Brooks, AB
Paige Wards of Charles Spencer; Grand Prairie, AB
Brittany Walkosky of John Barsby; Nanaimo, BC
Elandra Small of Bow Valley High School; Cochrane, AB
Emily MacMillan of St. Jerome's High School; Vermillion, AB