Does My Insurance Cover Moving to A New House?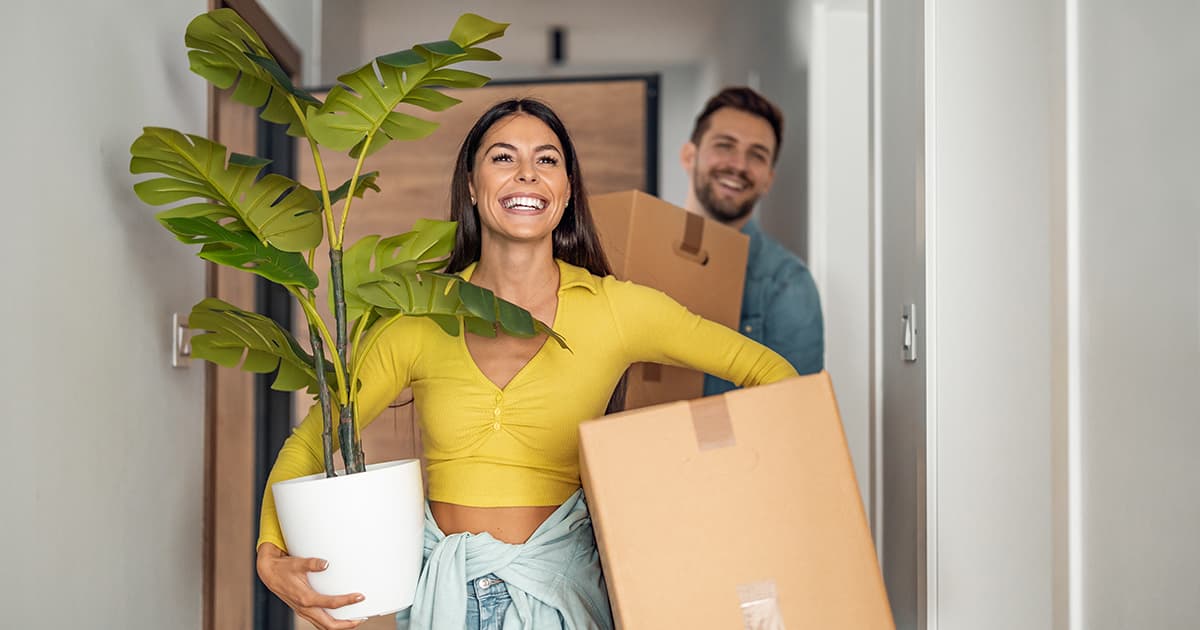 Moving to a new home can be both stressful and exciting. Getting your belongings from Point A to Point B is the most challenging part of a move. Does my home insurance cover my move if something goes wrong?
Your home insurance covers your belongings in many situations that can arise while you are moving to a new house, but it does not apply to all problems you may encounter.
What does home insurance cover when you move?
Damaging or losing your belongings during a move is a common concern and your home insurance will cover your belongings during your move. Belongings in transit are covered and some insurers will cover them for up to 45 days after the start of your move.
Your home insurance policy will cover damage to your belongings during a move if it is related to an insured peril, for example, if the moving truck is in an accident or catches fire. If there is a fire or other disaster covered by your insurance at a storage facility where your contents are being stored, this would also be covered by your home insurance policy. Your home insurance will also cover your items if they are stolen.
Your Western home insurance expert will answer any questions you may have about moving and home insurance.
What is not covered by home insurance when you move?
Most circumstances that are not caused by an insured peril listed in your home insurance policy will not be covered. Many home insurance policies do not cover damage to individual items, only catastrophic damage, such as if all your belongings are destroyed in an accident.
Your home insurance will probably not cover moving damage, such as dropped items or ones that are chipped, scratched, or otherwise damaged during the move.
What about coverage limits?
Your personal property will only be covered up to the limits of your home insurance policy. There might be lower limits for damage that occurs in transport and coverage limits may vary for different types of personal property. High-value items like jewelry or artwork will have maximum coverage amounts unless you insure them separately with scheduled personal property coverage. The scheduled items will be covered regardless of whether they are in transit or not.
What does the mover's insurance cover?
In some instances, damaged belongings can be covered by your moving company's insurance. These include:
Damage to furniture while it is being handled or transported by the movers.
Damage to your property during the move. Movers should handle boxes and furniture with care so as not to damage the home you are moving out of or into.
Damage to items in boxes that were packed by the moving company.
Find out what is covered
Talk to your home insurance expert to find out what your home insurance policy will cover during your move and what the limits on your coverage are. Remember that you will need to update your policy when moving to a new home.