Gratitude on Remembrance Day shared by Hanna's Western branch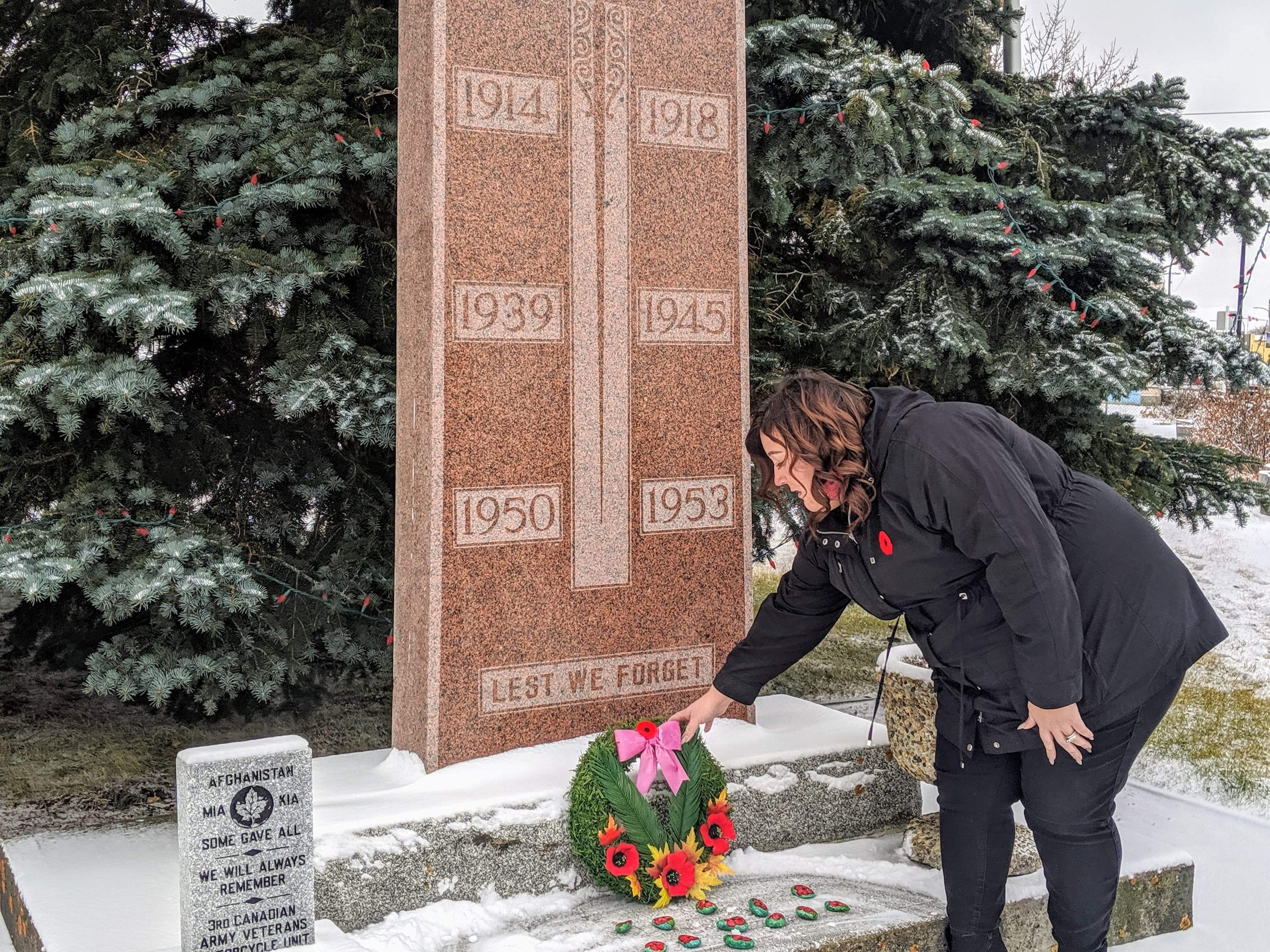 Jenilee Ray lays a Remembrance Day wreath at the cenotaph in Hanna, AB
For Canadians across our country, we bow our heads on Remembrance Day as we share gratitude to those who fought and still fight for freedom — our Western teams are among those saying, thank you.
Jenilee Ray, our assistant branch manager in Hanna, Alberta, has a close connection to the Canadian Armed Forces in that she met her husband Rory when he was stationed at the base in Shilo, Manitoba.
Remembrance Day offers another chance for quiet contemplation to never forget the sacrifices, not only of those who returned — Rory served 8 months in Afghanistan — but those who lost their lives too.
"It's being part of that military family, living on base, reflecting upon that and thinking about the families who still have loved ones actively serving and spend time away from their families," she said.
A military spouse, Ray recalled joining support groups and having people to talk to — elements that helped her through the challenges she faced by having a loved one stationed overseas.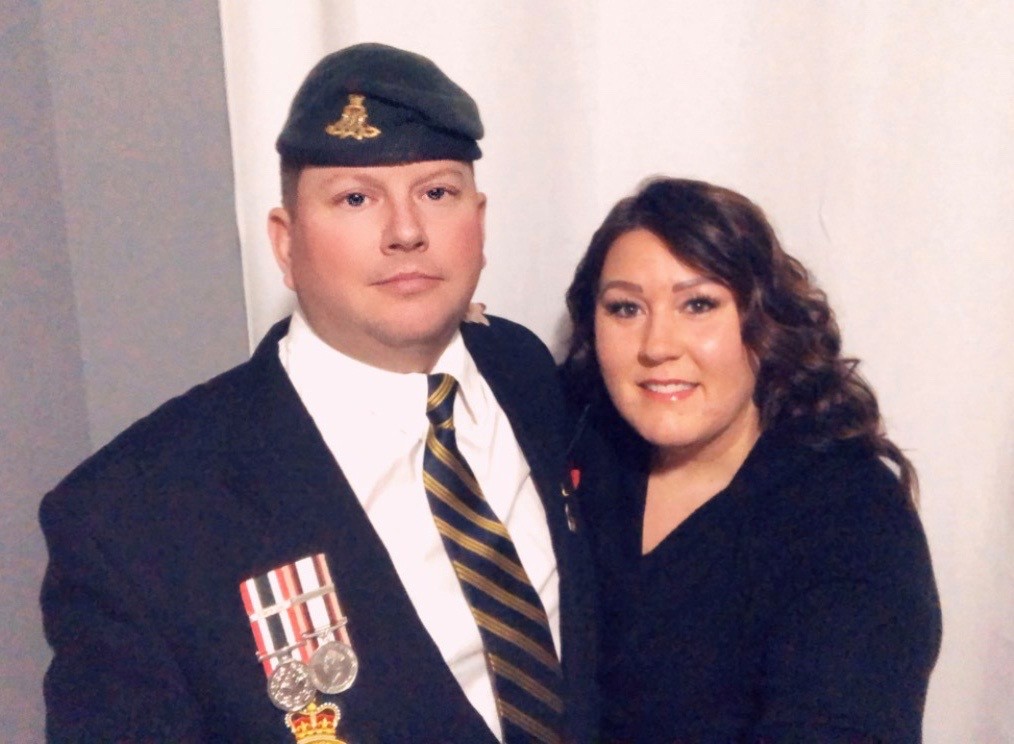 Rory and Jenilee Ray
"It's a hard thing to have to go through," she said.
As members of the Royal Canadian Legion 25 in Hanna, Jenilee and her husband help organize the town's ceremony on November 11. Last year, she placed the wreath on behalf of our Western branch.
"It shows support to our community and to those veterans who did serve," Ray said. "We're not only there as people, but also as an organization, just showing we support everything the legion does."
This year, her Hanna team members will attend the ceremony to place the wreath. She explained that all funds raised support the legion and programs that support veterans.
Jenilee and Rory will never forget Second World War veteran Charlie Fielding who passed in 2018 at 99 years old. Each year as Remembrance Day approached, he would teach youth about the conflict.
He was beloved like a grandfather by the community — Rory and Charlie always visited the area schools.
"Charlie took Rory under his wing," Ray said, noting her husband still carries on Fielding's legacy.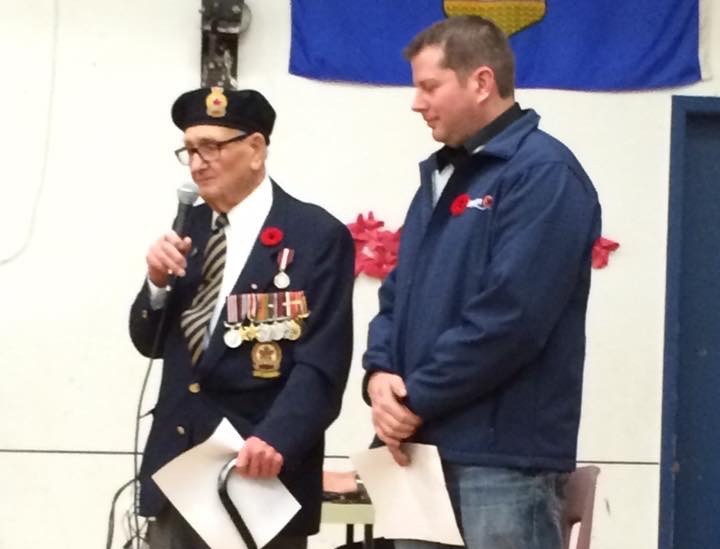 Charlie Fielding and Rory at a Remembrance Day ceremony
Whereas reflection occurs all year, Remembrance Day is the day Canadians wear their poppies with pride and share with our service men and women that we're grateful for their sacrifices.
"It's giving something back to those who do so much for us already," Ray said.