How World Cup Players Will Support Inclusion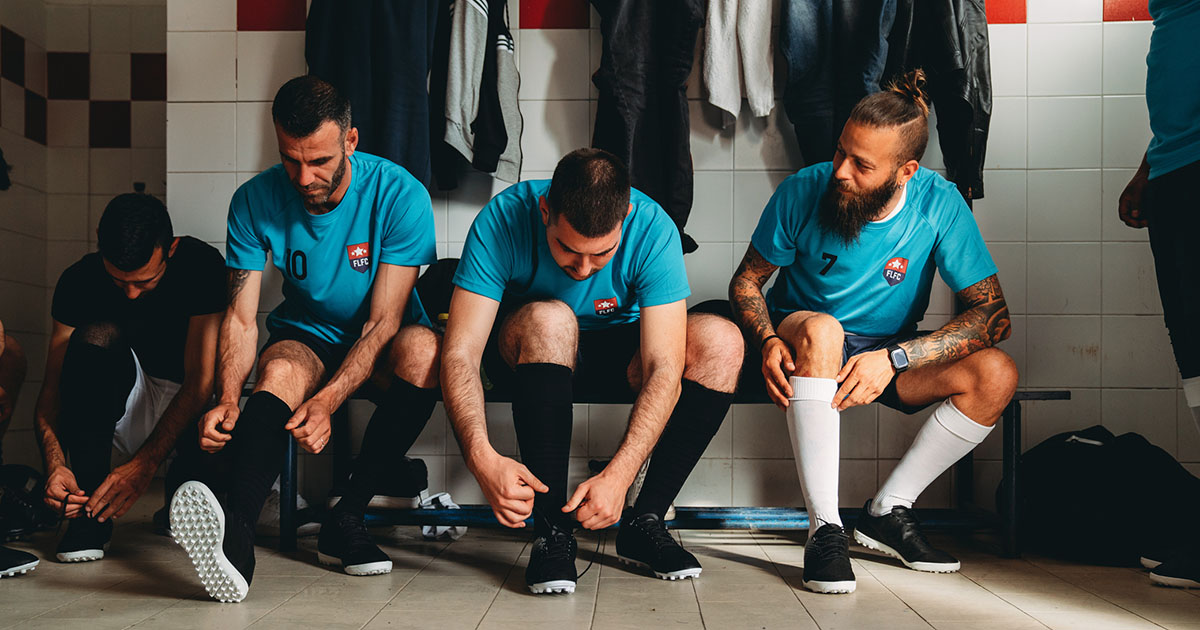 This year's World Cup in Qatar will feature 10 European teams wearing One Love armbands to promote inclusion and equality at the global championship.
Players will wear the multi-coloured armbands, which will represent all backgrounds, genders, and sexual identities during World Cup games in November and December. Both football (soccer in North America) fans and teams have been criticizing the lack of LGBTQ+ rights in the Middle Eastern country of Qatar.
A controversial choice for the World Cup
The FIFA World Cup begins on Nov. 20 and ends on Dec. 18. Due to the intense heat of the host nation, it is the first World Cup not to take place in May, June, or July.
Qatar was awarded the 2022 tournament 12 years ago amidst controversy regarding allegations of corruption in FIFA and Qatar's human rights record. Amnesty International, FairSquare, and Human Rights Watch have highlighted issues like same-sex relationships being a criminal offence, no recognition of civil partnerships, and not allowing campaigns for LGBTQ+ rights.
Qatar has also faced criticism for the lack of women's rights and the treatment of migrant workers on construction projects in preparation for the World Cup. Despite recent labour reforms by the Qatar government, such as a minimum wage, Amnesty International has said that working conditions for migrant workers have not improved.
What is the One Love campaign?
One Love was founded in 2020 and emphasizes that football fans have something in common – their love of football – and should speak out against all forms of discrimination.
The initiative was created by the Netherlands and will be supported by Denmark, England, Belgium France, Norway, Germany, Switzerland, Sweden, and Wales. The English Football Association (FA) said that the goal of the initiative is to oppose discrimination of any kind. The nations will wear an armband with a heart that has colors representing all backgrounds. Although they will be competing, they will all stand together against discrimination.
The One Love message is that everyone is equal and this should be reflected in all parts of society in all parts of the world. Wearing the armband in a time when societies are divided sends a message that the world is watching.
What other diversity will fans see?
The 2022 World Cup will feature 32 nations from all corners of the globe, including Canada. Fans will also come from around the world to cheer for their home teams. Many languages will be spoken during the tournament by players and fans alike.
FIFA says that as an organization, its aim is to develop an environment that celebrates diversity and inclusion, enabling all of its employees to participate and make meaningful contributions. It says that its workforce demographics include 42% female staff versus 58% male staff, more than 60 different nationalities, and more than 30 languages spoken.
Recent developments leading up to the World Cup
Paris is the latest among several French cities to announce that it will not be setting up screens and fan zones, citing environmental and human rights concerns.
LGBTQ+ supporter groups are still awaiting answers to questions about how laws will be enforced during the World Cup and are hesitant to come out but communication from Qatar has indicated that everyone is welcome.
The English Football Association has been reaching out to human rights organizations, non-governmental organizations, and trade unions for the past year or so to get a balanced understanding of the issues in the region. They have lobbied for an update on the Migrant Workers' Center in Qatar, which is to support new legislation for migrant workers, and are pushing for compensation for families of migrant workers who have been killed or injured.
When is Canada playing in World Cup 2022?
Canada will participate in the 2022 FIFA World Cup in Qatar, marking the first time since 1986 the country has qualified to participate on soccer's biggest stage.
Canada, No. 41 in FIFA's men's world ranking, will play in Group F at the World Cup, with matches against Belgium, Morocco, and Croatia.
Canada plays Belgium on Nov. 23; Canada plays Croatia on Nov. 27; and Canada plays Morocco on Dec. 1.
Who won the 2018 World Cup?
France beat Croatia 4–2, claiming its second World Cup since 1998.