Western Announces $100,000 in Grants to Local Communities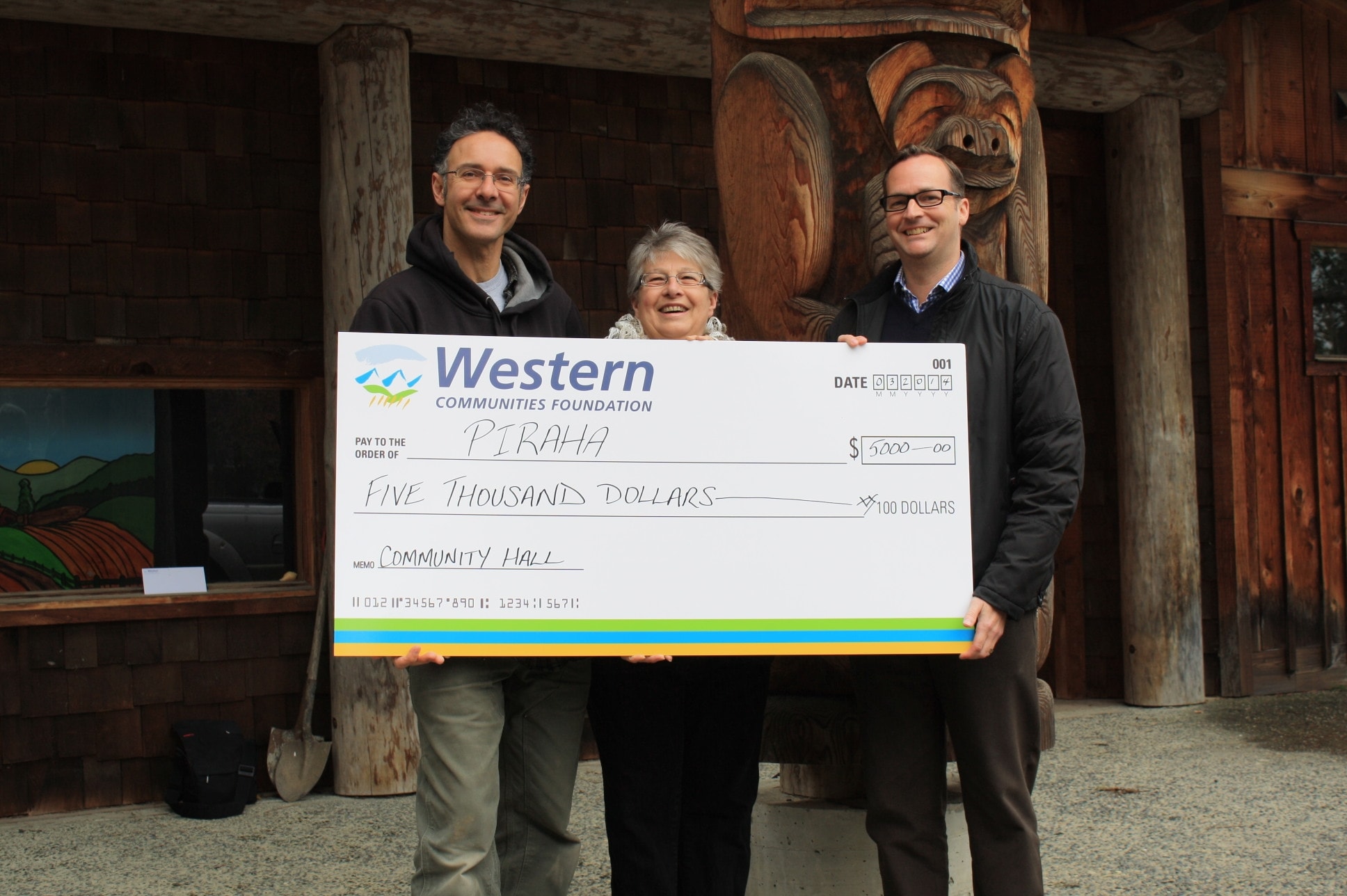 High River, AB – Western Financial Group (Western) is proud to announce that it will be donating $100,000 towards 20 infrastructure projects in the communities it serves across western Canada. Western's charitable association, the Western Communities Foundation, receives nominations for these $5,000 infrastructure grants from Western employees who select projects in their communities that need assistance.
"We are proud that the Western Communities Foundation has made a positive impact on dozens of the communities we serve," said Jeff Burke, president and CEO of Western Financial Group. "The projects we support with our infrastructure grants are particularly special to the Foundation because they are selected by our employees based on needs they see in their communities. It is a very special program, and we're proud to announce that this year it will help improve daycares, art centres, fitness facilities, libraries and other community resources across Western Canada."
2014 Grants include:
British Columbia
Burns Lake – Burns Lake Arena and Curling Rink
Coquitlam – Construction of walking path at DeBeck Elementary School
Duncan – Rebuild Palsson Elementary School playground
Kelowna – Okanagan College Foundation
Pender Island – Pender Community Hall
Richmond –Cranberry Children's Centre
Salmo– Upgrade Salmo Park
Sidney – Rotary Park (PBSA) Field House Expansion
Surrey – New library at Cloverdale Catholic School
Victoria – Belmont High School relocation and historical preservation
Victoria – First Nations Art Project for new schools
Victoria – Rebuild Royal Oak Middle School jogging trail
Alberta
Clive – New building for Clive Public Library
Drumheller –Badlands Community Facility
Lacombe – Renovation of Lacombe Daycare
Lac La Biche – Replacement of viewpoint deck
Saskatchewan
Assiniboia – Assiniboia Skating Rink
Lloydminster – New building for Lloydminster SPCA
Prince Albert – New building for Prince Albert SPCA
Manitoba
Winnipeg – Renovation of Winnipeg Art Centre
In its 12-year history, the Western Communities Foundation has distributed more than 80 infrastructure grants to communities across western Canada for various projects. In 2013, Western, in partnership with its parent company, Desjardins Group, each contributed $100,000 in funds to schools in the High River, Alberta area following the 2013 floods. With the help of the Western Communities Foundation, Foothills School Division and Christ the Redeemer Catholic Schools were able to cover the costs of remediating flood-destroyed playgrounds at Spitzee Elementary School, École Joe Clark School and Holy Spirit Academy.
Founded in 2002, the Western Communities Foundation serves to give back to the communities where Western employees live and work, and foster employee pride and engagement. The Foundation's core donation programs include community infrastructure grants, Exceptional Achievement Citation & Bursary Awards for graduating high school students and a Matching Grants program. Since its inception, the Western Communities Foundation has raised more than $1 million to support local communities.
"2013 was a pivotal year for the Western Communities Foundation," said John Jenner, executive director of the Western Communities Foundation. "We've helped our home community of High River with flood relief by supporting playground reclamation, and to now announce the recipients of the 20 infrastructure grants is extremely exciting. Our employees love the communities we serve, and it's wonderful to be able to give back through these grants."