Western employees and partners assist Food for Thought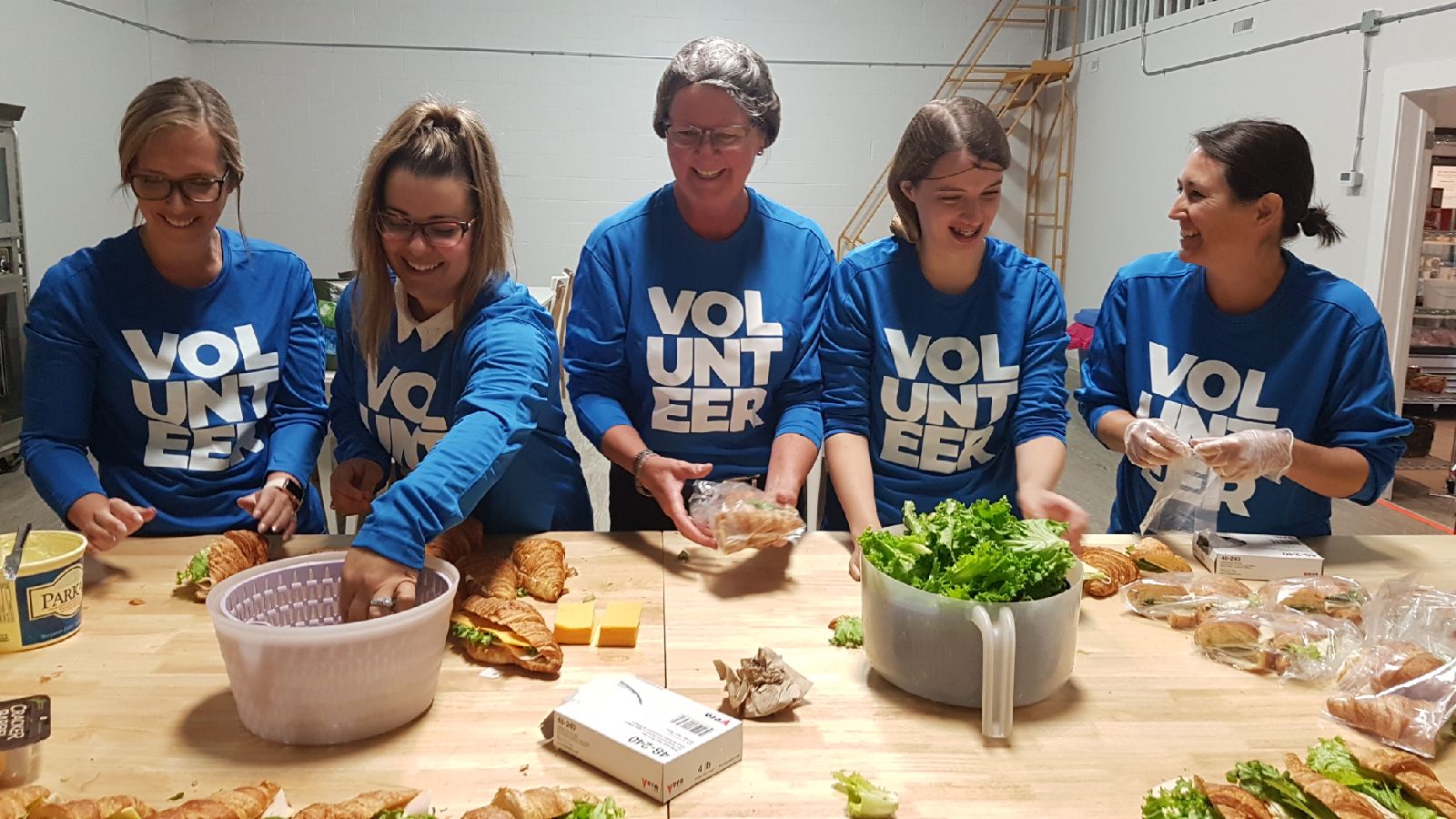 Our Western Financial Group team enjoyed volunteering at Food for Thought this fall.
Sept. 19, 2019. Western Financial Group presented $17,000 to High River's Food for Thought, funds raised through charitable arm, the Western Communities Foundation (WCF) and an insurance partners' grant.
This past May, our organization across Canada participated in our National Walk to Support the Cause (STC), a day when our people engaged in 5 kilometre walk/runs through the communities we serve.
Dollars raised support the places in which we live, work and play — giving back is who we are.
Our High River corporate office raised a little over $18,000 from our recent STC walk. Having reached our fundraising goal, 50 per cent went to this non-profit, which was selected by our people.
The remaining funds support additional programs through our charity, including infrastructure grants.
Team members presented just over $9,000 to Food for Thought, a not-for-profit that, last year alone, provided lunches to, on average, 100 school kids a day.
"An organization like this that helps feed our young people when they do not have the opportunity to come to school with a lunch aids in more than just nutrition," Laurette LaPlante, WCF director, said.
"Instead, this non-profit gives these kids the start to their day they deserve. The WCF has the support of Western Financial Group when we say this organization powers healthy hearts, minds and bodies."
Our head office team recently spent an afternoon with Food for Thought. We rolled up our sleeves to bag lunches at the community kitchen, the Commons — just as youth were eager to get back to school.
This non-profit helps students in High River, Blackie, Cayley, Black Diamond and Turner Valley schools.
Suvi-Tuulia Lorenz, program coordinator at Food for Thought, said teachers know their students perform better and are more attentive when they can eat a proper meal.
Prior to the program, teachers brought food items to supplement meals, she said. Lorenz said assistance from organizations such as Western Financial Group is paramount.
"They are making sure those lunches end up at the schools on those desks and the kids are fed," she said. "If we are not finding the funding, then we would have to shut the doors."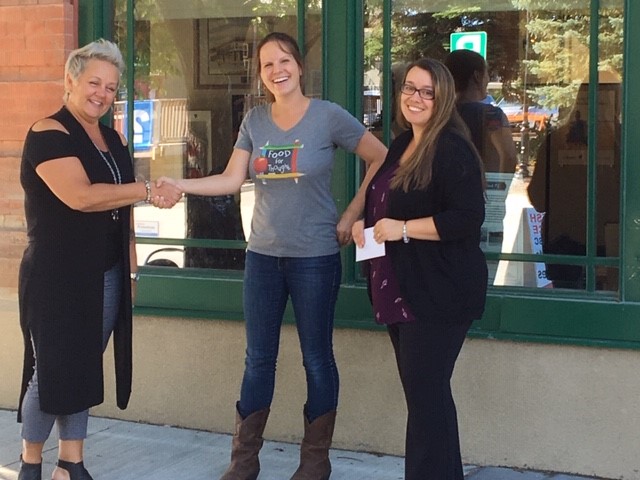 Lori Bartlett, Suvi-Tuulia Lorenz and Linda Holmes outside our High River brokerage.
Food for Thought also received $8,000 from our High River brokerage — through a grant from Intact Insurance that builds better communities. Linda Holmes, branch manager, applied for these funds.
"Giving back is entrenched in our values," Lori Bartlett, business development account manager with Alberta's Intact Insurance division, said. "We are committed to offering opportunities to empower brokers and our employees alike to make a positive impact in their communities."
"Through the Better Communities Program, we are demonstrating this commitment and helping the communities where we live and work become safer, healthier and happier."
Proper nutrition in High River is a need that speaks to our Western brokerage team.
"Being able to give students that basic need that so many of us take for granted and knowing they'll have a good solid meal during the day makes my heart really full," Holmes said.
In 2018, her team enjoyed time spent volunteering at Food for Thought. As for the grant, she shared her gratitude to Intact Insurance for supporting their insurance partners' community work.
For more information on the WCF, visit westerngives.com to learn more.