Western's Brooks branch "Business of the Year" nominee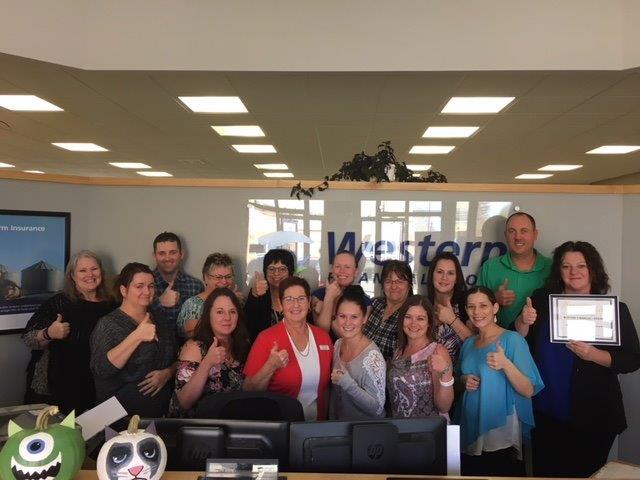 The Brooks Western Financial Group team, known for employees' volunteer spirit and dedicated customer care, has been recognized as a nominee for the 2018 Business of the Year award.
Jen Huard, branch manager, said the news surprised and excited staff members.
"It's a huge honour because there are so many businesses in Brooks," she said. "I couldn't even begin to count how many there would be that would be eligible for this. It's fantastic."
The team was nominated by representatives with the Brooks and District Chamber of Commerce. Award winners will be announced at the gala dinner, which takes place on Oct. 19.
Huard said she believes Western's nomination is, in part, due to the team's commitment to the community and the ability of staff members to participate in and support events across town.
"We're always out there in (large groups)," Huard said.
In recent months, a large Western contingent revved up the Brooks Show N' Shine, hosted the branch's annual customer appreciation BBQ and cheered on the Brooks Bandits hockey team as game one sponsor.
Plans are already in the works for additional community support.
At Western's Brooks branch, Huard said customer care starts at reception. Team members are friendly, knowledgeable and "go the extra mile" to help clients with their insurance solutions, Huard said.
She thanked the chamber of commerce for nominating the branch for 2018 Business of the Year and shared her pride in Western's Brooks team.