Western's High River insurance brokers lead in customer care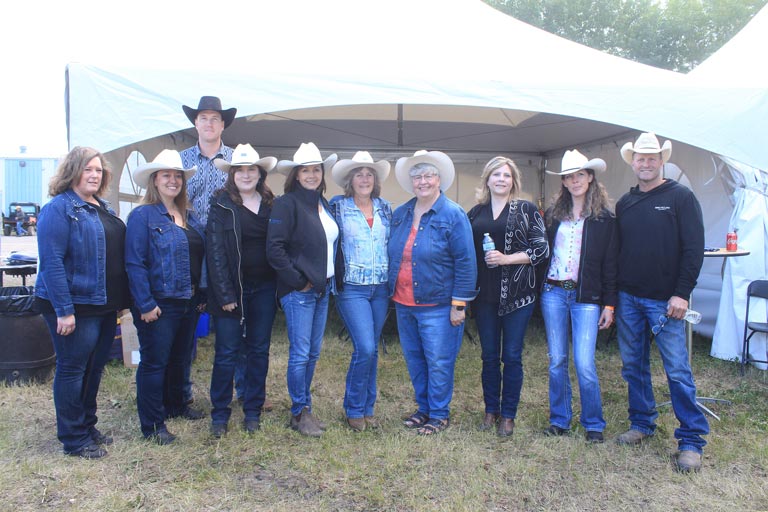 The Western Financial Group team in High River is joined by chuckwagon drivers Jordie Fike and Jason Glass during Guy Weadick Days 2019
Our Western insurance brokers in High River were overjoyed to share another high-energy race night with customers, neighbours and our World Professional Chuckwagon Association (WPCA) partners.
High River is our home — we're committed to supporting our community in everything we do. Guy Weadick Days occurred last weekend with our customer appreciation evening held on Saturday.
"We're in the heart of the ranching and farming industry," Linda Holmes, branch manager, said. "We value our relationship with the WPCA and how it allows us to connect with community and customers."
After four years spent with the WPCA, we still can't get enough of hearing the thunderous roar from the crowd as the wagons round the last corner, as well as handing out souvenirs to race fans.
"Having a presence at one of the biggest events that happens in town is significant," she said.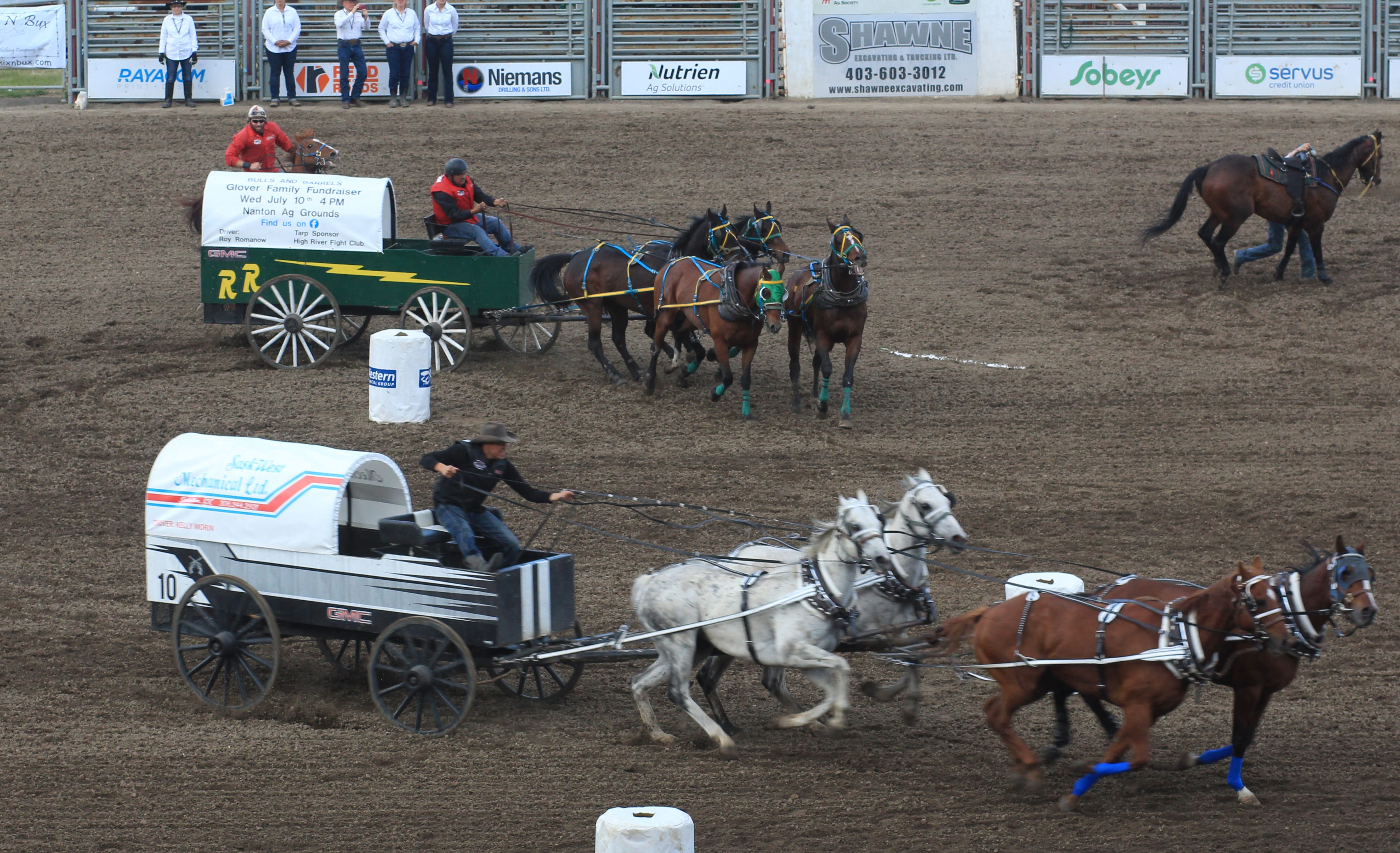 Guy Weadick Days 2019 rocked the crowd at the High River grandstand
Western's High River brokers have a long history spent giving back. Our recent bake sale prior to the Little Britches Parade supported our charitable arm, the Western Communities Foundation (WCF).
Next, the High River team joined our brokers across Canada in the National Walk to Support the Cause. Western's Canadian team — more than 1,800 people — participated in this important WCF fundraiser.
We've recognized our 2019 student bursary recipients, one graduating student from Notre Dame Collegiate and another at Highwood High School — a give-back pillar through the WCF.
We're excited to sponsor the River City Classics Car Club's show n' shine in September. One thing is clear — we're dedicated to our community and our clients' insurance needs today and as they change.
"People want to come in and see a friendly face and be well taken care of," Holmes said. "They want to see those same local people and trust a cornerstone like Western in downtown High River."
Western is one of the largest and strongest brokerage networks in the country. We've served over one million Canadians for more than 100 years.
Our team in High River can be reached at 403-652-2224 or meet us at 313 1st Street SW. For more information, visit us at www.westernfinancialgroup.ca.