What You Need to Know About This Year's Stampede!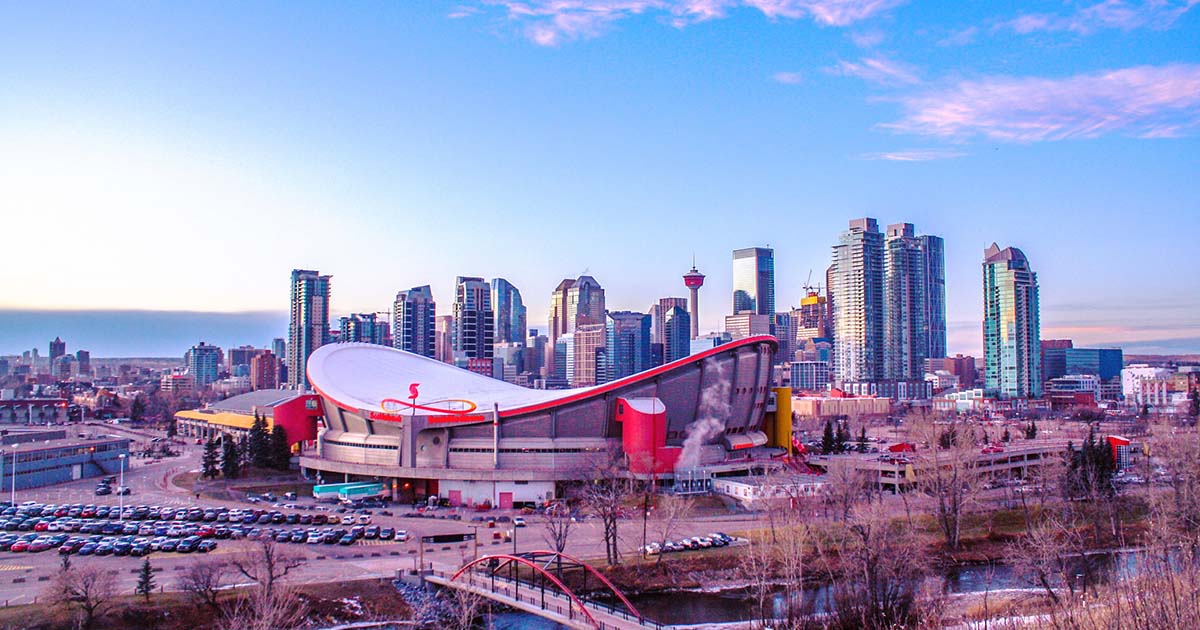 This year's Stampede 2022 has beloved favorites and new events. The event, which started on July 8 ends this Sunday, July 17.
"The in-person parade route, more concert venues and the Rangeland Derby chuckwagon races are all returning this year. And beloved shows like the Bell Grandstand Show, the Dog Bowl and Monster Energy Compound are back, too," says the Calgary Herald.
New this year is the Calgary Stampede Powwow at the Saddledome, where Indigenous dancers and singers from across Canada and the United States will compete over three days for $175,000 in prize money. This year also brings the Stampede's first Drag Brunch hosted at Nashville North on July 17, says the Calgary Herald.
Here are some of this year's highlights.
Music
There will be over 100 acts on three stages. "From country to rock, pop to folk, today's stars to rising talent, there's something for everyone in this year's lineup," says Calgary Stampede. Artists include Chris Lane, Hunter Brothers, Alessia Cara, Alexisonfire, Aqua, Kaskade, DJ Jazzy Jeff, and Kevin Costner & Modern West.
Drag Brunch
Calgary Stampede Drag Brunch is July 17 at 11 am. "Join us for this brand new event, bringing opulence and eleganza to Nashville North," says Calgary Stampede. Drag Brunch will be hosted and headlined by Nicky Doll and co-hosted by Karla Marx.
Midway Food
And remember to try some Stampede food! There are always delicious, sometimes challenging, dishes to try at Stampede. The Calgary Herald says they "include some unique dishes. Mini-donut cookie dough, the Pig-kle sandwich, lemon meringue lychee lemonade and Kraft Dinner ice cream..." Fried poutine, sushi tacos, cow tongue pizza, and waffle cookie dough sandwiches are also on the menu.
Agriculture competitions
Agriculture competitions and events include the Extreme Cowboy Race, Heavy Horse Show, Cutting Horse Competition, Vintage Tractor Pull, World Stock Dog Championships, and the Canadian National Miniature Horse Show.
Elbow River Camp
"Experience the cultures of the Kainai, Piikani, Siksika, Stoney Nakoda, and Tsuut'ina First Nations of Treaty 7 in Elbow River Camp, presented by Enbridge," says Calgary Stampede. You can visit 26 tipis for traditional dancing, local artisans selling art, jewelry, saskatoon berry jam, and bannock, and for other exciting experiences.
The Superwheel
"Officials with the Greatest Outdoor Show on Earth have announced the Superwheel, North America's largest travelling Ferris Wheel, will be making its Canadian debut at the Stampede midway in 2022," says CTV News. Take a ride on the giant Ferris Wheel and enjoy other Midway rides and games.
Special admission rates
You can take advantage of free or discounted admission times:
Thursday, July 7 - Sneak-a-Peek tickets are $11 from 5 pm – 12 am
Friday, July 8 - Parade-To-Park - free admission 11 am – 1:30 pm
Sunday, July 10 - Suncor Family Day free admission 8 am – 11 am with a variety show and pancake breakfast
Tuesday, July 12 - TC Energy Community Day – free admission 10 am – 2 pm, all day for seniors, along with free coffee and donuts
Wednesday, July 13 - BMO Kids' Day - free admission 8 am – 10 am and all day for kids under 12, along with breakfast and a variety show