A Complete Guide to Understanding Insurance Brokers in Ontario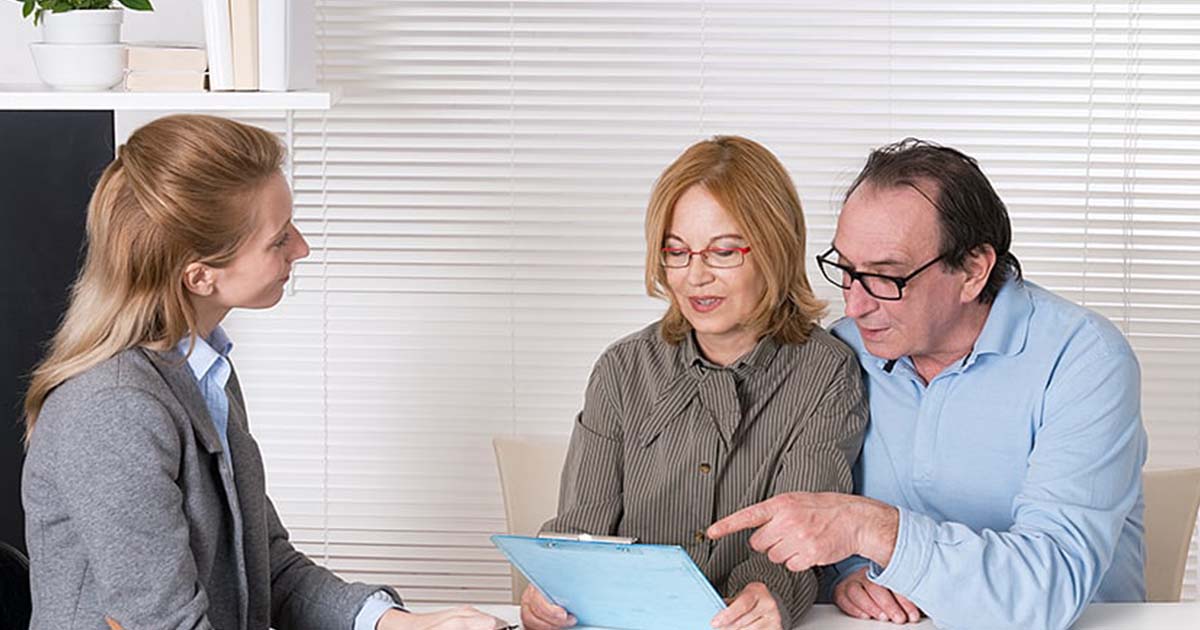 An insurance broker is a specialist in risk management and provides accurate coverage for their client's businesses and assets. Whether you want to protect your home, business, farm, or vehicle, working with an insurance broker is a smart move. They will identify potential risks and find the most suitable insurance quotes as per your specific needs. These professionals can help you choose a comprehensive coverage plan and provide reliable services to ensure adequate protection. They will make sure you get great rates and a service guarantee to safeguard your best interests.
As a leading brokerage, we have qualified brokers in Ontario and work with top insurance companies to provide you with the best experience. We have put together this guide to help you understand insurance professionals and know what to expect when working with them.
Before we look at what insurance brokers do and the benefits of working with them, it helps to understand how they differ from insurance agents. Many people are not aware of the differences and believe that they both help clients get the proper coverage. However, learning about the differences can help you decide who would be a better choice for you, depending on your circumstances.
WHAT DOES AN INSURANCE BROKER DO?
An insurance broker typically works for clients. They will assess your unique needs and help you find the most suitable coverage. They directly work with the best insurance companies and offer multiple quotes based on the information you provide.
Compare Multiple Policies
In addition to providing you with different quotes, they will help you compare them, ensure you understand the terms and conditions, and select the right policy as per your needs.
Combine Different Premiums
Since they have access to several products, they know when bundling different insurance policies can help you save money and will look for the best discounts.
WHAT DOES AN INSURANCE AGENT DO?
Insurance agents typically represent and work for one insurance company and sell their products to the clients. They are authorized to sell only a particular company's insurance products. Although some agents who work independently can help you compare multiple quotes, they may not have access to a wide range of policies.
Now that you know how insurance brokers are different from insurance agents, take a look at how they can help you and the benefits of working with them.
WHAT ARE THE RESPONSIBILITIES OF AN INSURANCE BROKER?
The primary duties and responsibilities of insurance brokers include the following:
Understand the requirements of the clients to come up with suitable policy options.
Assess and identify areas of potential risk that need to be protected.
Customize coverage packages for clients to create a plan that meets their needs.
Explain the details of an insurance policy to clients and answer their questions.
Find the most suitable option for each client according to individual specifications.
Inspect the assets when offering auto insurance, home insurance, and more.
Calculate payment plans and premiums, considering all related costs.
Keep accurate records of all clients.
Be available for discussions when the customers have any problems.
Manage insurance claims and assist the clients during the claim process.
7 ADVANTAGES OF USING AN INSURANCE BROKER
Choosing the right insurance policy to protect your home, vehicles, valuables, and assets can be complicated. However, insurance brokers have access to different plans and can help you select the best coverage. Additionally, they also have access to policies that are not readily available to most consumers.
Here are a few benefits of hiring an insurance broker:
Independent Advocacy
An insurance broker will work for you and not the insurance company. They will ensure you have peace of mind by helping you choose the best coverage options.
Handling Claims
In the event of a loss, a qualified broker will offer you timely advice, manage your claim professionally, quickly, and efficiently, and make sure you receive suitable guidance.
More Options
Brokers have a well-established network and relationship with the best insurance companies. They can offer you multiple coverage options depending on your needs and help you get discounts, ensuring you get your money's worth.
Knowledgeable
Registered Insurance Brokers of Ontario (RIBO) monitors the insurance brokers working in the province. Every professional is required to take courses each year to ensure they are up to date on the current practices in the industry.
Timely Service
In addition to being professionally qualified, brokers are also great at dealing with people. They will understand your needs and come up with ideal solutions to ensure you are adequately protected.
Expert Opinion
Brokers can help you understand complex legal terms, work through the conditions, and ensure that you do not overlook any detail. They will compare policies and benefits and offer advice accordingly. These professionals provide support at each step of the way to ensure you know what to expect.
Technical Advice
If you have unique personal or business needs and are looking for suitable coverage, brokers can help you choose the right one.
COMMON MISCONCEPTIONS ABOUT INSURANCE BROKERS
Although hiring a broker comes with many benefits, most people often overlook them because of a few common myths. Here are a few widespread misconceptions that can help you know the truth and help you make an informed decision.
Insurance Brokers Work for the Insurance Companies
This is the most widespread myth about brokers. It is wise to know that they are independent professionals and work on behalf of their customers. They are committed to ensuring the clients get the right insurance products they need to protect their assets.
Brokers Only Sell Particular Policies
Insurance brokers have extensive resources and access to different policies from the best insurance companies. Moreover, they are not committed to any one insurance company to sell their products. They will understand your needs, obtain quotes from multiple providers, explain the terms and conditions, help with the comparisons, and offer unbiased advice. This gives you more options from a wider variety of companies than if you worked with an insurance provider directly.
Insurance Brokers Do Not Work with Their Clients
Some people think brokers bring customers into the insurance company and then leave as soon as you buy a policy. On the contrary, insurance brokers place the utmost importance on professionalism and are available every step of the way to answer your questions. They will help you through the claims process and provide accurate solutions as per your needs. Moreover, working with them is particularly beneficial during policy renewal because they can go through your coverage and recommend any changes to make the policy better for your changing needs.
Brokers Charge Their Clients
This is a common myth that many people believe. It helps to know that you are not liable to pay them any fees. They have a wide range of policy options available, and when they sell one, they get a small percentage as commission from the insurance company for brokering a deal.
Brokers are Not Insurance Experts
A broker is a qualified expert when it comes to insurance needs and risk assessment. They can assist you in the following ways:
They will determine any potential risks and offer advice accordingly to reduce their impact before requesting a quote.
They can help you correctly assess the risk factors and shop around for policies to find suitable coverage.
These professionals have the expertise and skills to recommend products that meet unique needs.
They can inform you about the updates in the industry that can modify your risk profile and recommend the most suitable solutions accordingly.
Insurance Brokers are Not Trained
They are highly trained and qualified professionals in the field. They are required to receive accreditation by completing a licensing exam and monitored by authorized bodies such as RIBO. Brokers must also stay updated with the regulatory requirements and be aware of the recent updates in the insurance industry.
Brokers are Too Expensive
Most people believe hiring an insurance broker is costly because they act as a middleman and work for a fee. However, they do not charge their clients. Instead, these professionals get their payment from the insurance company they broker a deal for. This makes them more flexible when it comes to negotiations, and they will work towards finding the best insurance products for your needs.
Brokers Can Only Help You Buy Certain Types of Insurance
Whether you are looking for protection for your home, vehicle, business, or farm, brokers have the knowledge and resources to recommend a suitable policy. They are aware of the different insurance options available and can ensure you get the right coverage at the best prices.
We Have the Best Insurance Brokers in Ontario