You'll want to know why Western teams are in a fitness face-off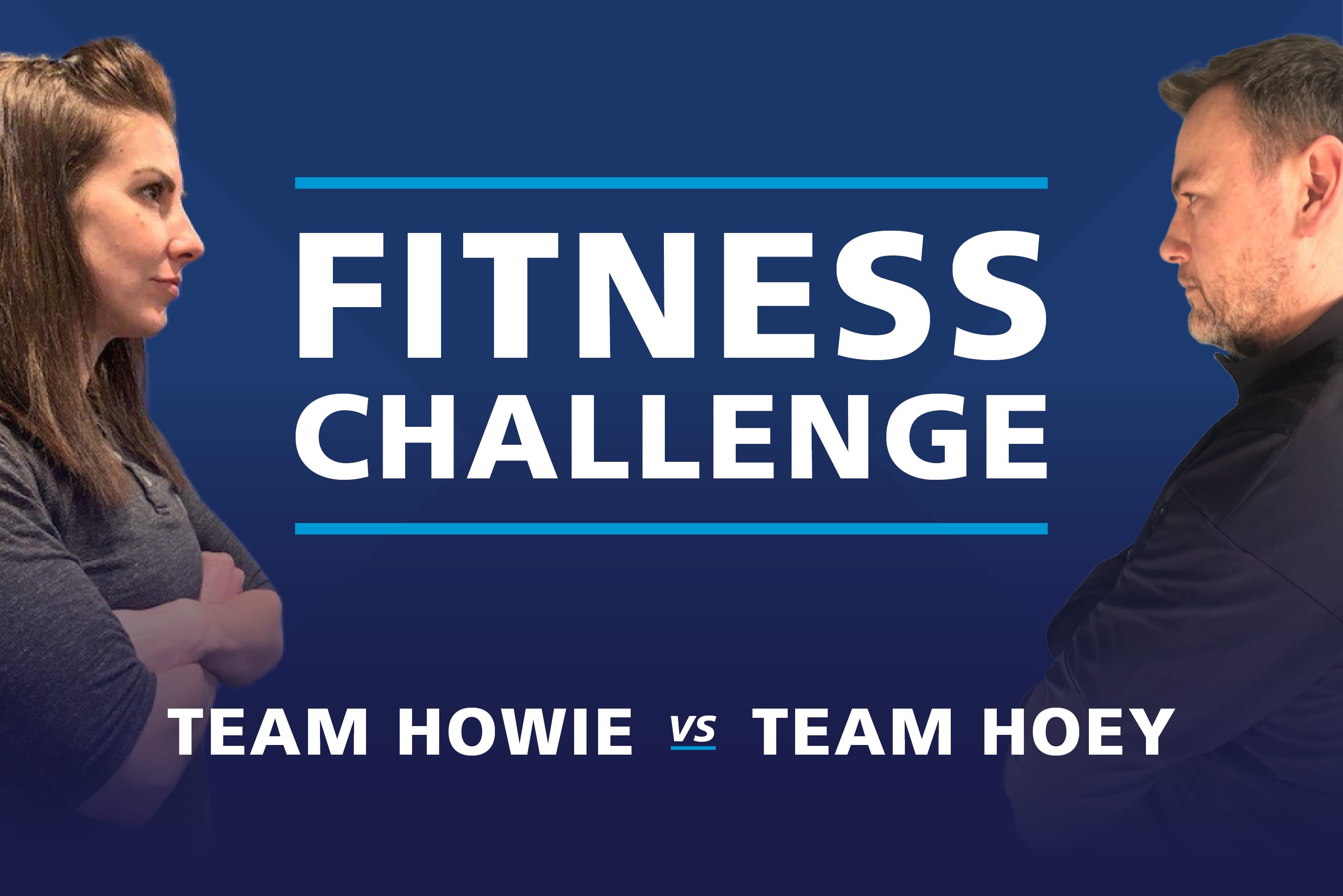 Our Western Financial Group Communities Foundation has been giving back to the places where we live and work since 2001. Tremendous fundraising efforts occur year-round, with all our actions designed to support our Foundation. Our charitable arm helps develop the young leaders of tomorrow via student bursaries and strengthens the communities we call home through infrastructure grants.
As well, we're always there to take care of our communities during difficult times.
We're extremely proud of these contributions, and the ways Western teams come up with and promote their own fundraisers as well. It's all meant to get our people excited, motivated and engaged with the important work done by our Foundation.
Introducing the Fabulous Fitness Face-Off and Fundraiser!
Running until September 30, two teams of 20 "volunteers" will face-off in a contest to clock the most mileage. Led by Jonathan "Ironman" Hoey and Gillian "Wonder Woman" Howie, two of our Vice-Presidents, these teams will run, hike, bike and swim their way to victory.
The teams have committed to a shared goal of 480 km and $100 raised per month. At the end of each month, Mark Dutton, the head of our National Insurance Operations (NIO) division, will pick a random reward or punishment for the winning or losing team.
When the face-off is over, the captain of the winning team will be rewarded and the other captain has to do something silly — in the name of charity of course.
If you would like to support the Western Communities Foundation through this fundraiser, please visit our website: https://westerngives.com/esDonations/National-Insurance-Operations-NIO
o Choose "Support The Cause."
o "Donating on behalf of" – you can enter the individual team member or simply indicate Team Ironman or Team Wonder Woman.
o "Additional comments or requests" – feel free to send any words of encouragement.
Please follow Western Financial Group as well as Western Coast Insurance on Facebook for updates on each team's progress in the weeks and months ahead.