How to Protect Your B.C. Daycare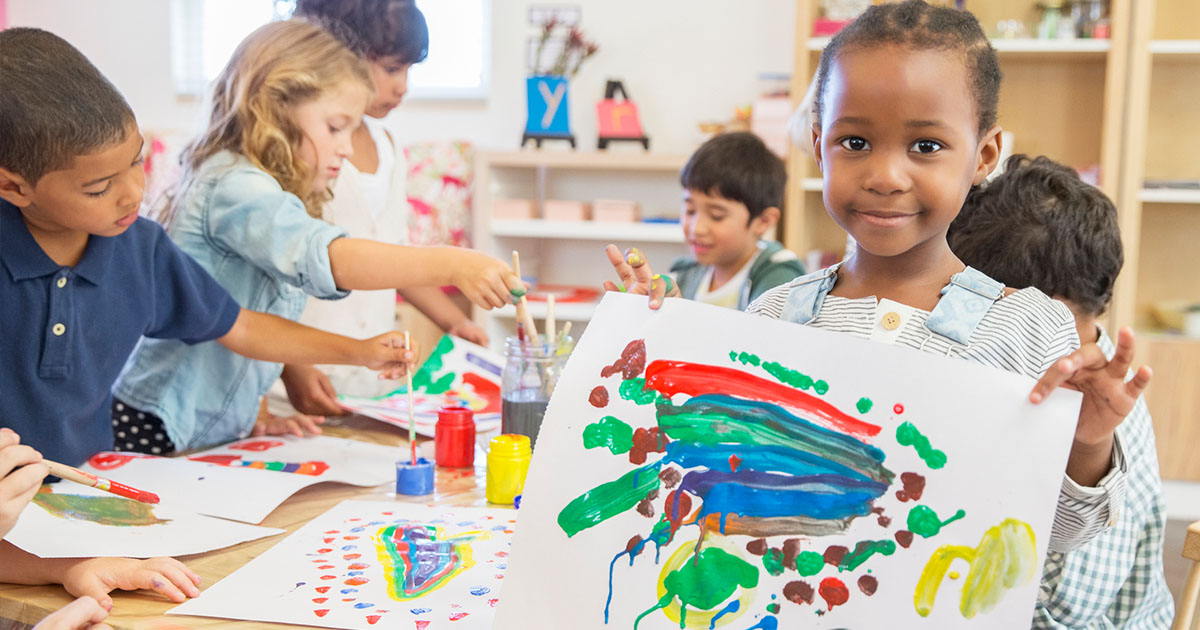 Parents place their trust in you. You are caring for children and want to keep them safe.
Running a daycare, either commercial or at your home, though, can mean accidents and mishaps. You need to protect your daycare from risks with the right package of daycare insurance.
Ask your Western insurance expert about your B.C. daycare insurance package. We'll make sure you get insurance tailored to your childcare business's needs. You'll need to check the British Columbia's governments' requirements for running a day care.
Why do I need a daycare insurance package?
You want parents to feel reassured when they drop off their children every day. You need a childcare insurance package to help protect your daycare from different types of risks you can face daily.
Your daycare insurance package can provide coverage for risks such as a child getting injured, property damage, damage to your reputation, and staff negligence.
Here are insurance coverages recommended for daycares:
Commercial General Liability (CGL) Insurance: CGL insurance can cover your daycare for lawsuits alleging personal injury to a child or anyone visiting your childcare, false advertising, and libel or slander.
Commercial general liability insurance generally covers medical fees, legal expenses, and settlements regardless of the outcome of a lawsuit by a customer against you.
Your CGL insurance policy should protect you from libel, slander, copyright infringement, and false advertising allegations.
Without commercial general liability insurance, you would be responsible for paying any liability costs out of your own pocket.
It's recommended that daycares, depending on your size, have at least $1 million in CGL insurance.
Ask your Western insurance expert about commercial general liability insurance and how it will protect your B.C. daycare.
Commercial Property Insurance: Commercial property insurance covers the furniture, equipment, and supplies that your daycare needs in its day-to-day operations if they are lost or damaged to due to an insured event, such as a fire, theft, flood, or vandalism.
To protect your daycare in the event of a sewer backup, you should consider adding sewer backup or overland flood coverage extensions, which standard business insurance policies typically do not cover.
You'll need to have a contents inventory if you file a claim for damage or loss due to an insured event.
Abuse Liability Insurance: Your daycare could face allegations of physical, sexual, and emotional abuse.
Abuse liability insurance helps your daycare defend itself against these allegations.
Ask your Western insurance expert how much abuse liability insurance you need to protect your daycare.
Business Interruption Insurance: Business interruption insurance supports you when your daycare can't operate due to a covered loss, such as repairs. This type of insurance can mean the difference between recovering from a loss and closing your daycare permanently.
There are losses that can force your business to shut down. Some examples include:
Damage to your storefront from fire or vandalism
Damage to a neighboring business
A major reduction in revenue due to a client/supplier facing losses of their own
A disruption in your supply chain
Business interruption insurance can help with expenses such as:
Payroll
Rent
Utilities
Property taxes
Alarm monitoring
Relocation of your business
Cyber Insurance: If you store data on the children at your daycare such as medical information, you are liable to protect this information.
If your computer system is hacked, cybercriminals can sell the information. Without cyber insurance, you will have to pay out of your pocket for the cost of restoring your system. You may also be liable for damages to third parties whose information has been stolen and you may have to pay for notification expenses to inform parents affected by a breach.
Ask your Western business insurance expert how cyber insurance can protect your daycare as part of your insurance package.
Professional Liability Insurance: It's also known as Errors and Omissions (E&O) Insurance. It protects your daycare employees. Employees can make mistakes at any given time, or parents may misunderstand the terms of your daycare services. For example, a parent can decide to sue for a financial loss, misconduct, negligence, or failure to deliver services as advertised.
Equipment Breakdown Insurance: This type of insurance provides coverage for property damage from the sudden and accidental breakdown of insured equipment not automatically covered by a standard commercial property policy. You'll need to have a list of the equipment, such as your furnace or freezer, at your daycare and how much they are worth.
How much daycare insurance do I need?
It will depend on the size of your B.C. daycare, licensing, services provided, training and experience, number of employees, and claims history.
Ask your Western insurance expert to help you determine the right level of coverage for your daycare business.