Why Businesses Need Cyber Liability Insurance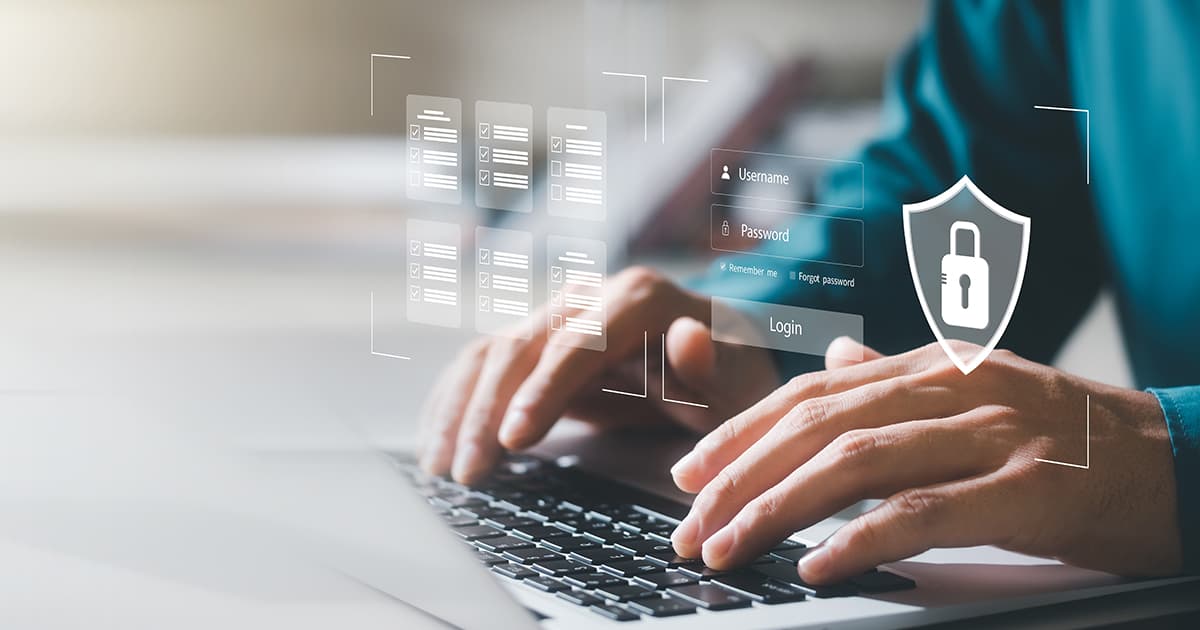 Small and medium-sized businesses are being targeted more and more for cyberattacks. These attacks can have both financial and reputational consequences for your business. Cyber liability insurance helps cover the cost of things like restoring your computer system, recovering lost data, lawsuits, and notifying your customers.
In the event of a cyberattack, the customers who are affected can hold your business liable and sue for damages. That's where cyber liability insurance can help protect your business. Cyber breaches are typically not covered by general liability insurance for your business.
What is cybersecurity?
Cybersecurity protects computer systems, networks, devices, and data from theft, damage, unauthorized access, or other forms of cyber threats or attacks.
Effective cybersecurity practices help protect sensitive information, critical infrastructure, and privacy.
Did you know that 43% of cyber attacks target small businesses?
Why you should choose Western Financial Group for cyber insurance
What are the most common threats?
Cybersecurity threats continue to evolve, but some of the most common and persistent threats include:
Malware: Malicious software, including viruses, ransomware, and spyware, is a significant threat. It can infect systems and steal data, disrupt operations, or demand ransoms.

Phishing: Phishing attacks use deceptive emails, websites, or messages to trick individuals into revealing personal information, such as passwords and credit card details.

Social engineering: Cybercriminals exploit human psychology to manipulate individuals into disclosing confidential information or performing actions that compromise security.

Distributed denial of service (DDoS) attacks: DDoS attacks overwhelm a target system with excessive traffic, causing it to become unavailable to users.

Insider threats: Employers can overlook the threat that their employees can cause either intentionally or unintentionally. Employees can misuse their access to steal data and sabotage systems, or they can fall prey to phishing attacks and scams. Cybersecurity training for your employees is essential.

Zero-day exploits: Cybercriminals take advantage of previously unknown vulnerabilities in software or hardware before developers can release patches or fixes.

Data breaches: Breaches involve unauthorized access to sensitive data, often leading to data theft or exposure.

Password attacks: This includes brute force attacks and password spraying, where attackers attempt to gain unauthorized access to accounts by guessing or cracking passwords.

Man-in-the-middle (MitM) attacks: In MitM attacks, cybercriminals intercept and potentially alter communications between two parties without their knowledge.

Ransomware: Ransomware encrypts a victim's data and demands a ransom for the decryption key, threatening data loss or exposure.

IoT vulnerabilities: Internet of Things (IoT) devices, which are often not adequately secured, can be exploited to launch attacks, or gain unauthorized access to networks.

Web application vulnerabilities: Weaknesses in web applications, such as SQL injection or cross-site scripting (XSS), can be exploited to compromise systems and steal data.

Supply chain attacks: Attackers target suppliers or service providers to compromise larger organizations through the supply chain.

Fileless malware: This type of malware operates in memory without leaving traces on the disk, making it harder to detect and mitigate.

Crypto jacking: Attackers use a victim's device to mine cryptocurrency without their knowledge or consent.

Botnets: Cybercriminals control a network of compromised devices to perform malicious activities, such as DDoS attacks or spreading malware.

Rogue software and apps: Users may inadvertently download malicious software or apps that compromise their devices.

Unpatched software: Failure to update or patch software and systems leaves them vulnerable to known exploits.
It's essential for individuals and organizations to stay informed and take proactive measures to protect their digital assets and data.
How to protect your clients' personal data
Protecting customer data from cyberattacks is a critical responsibility for businesses that handle sensitive information.
Here are steps you can take to enhance the security of customer data:

Encrypt data: Use encryption to protect data both in transit and at rest. Encryption converts data into a code that can only be deciphered with the proper decryption key.
Incident response plan: Have a plan outlining the steps to take in the event of a data breach, including notification of affected customers.
Access controls: Implement strict access controls to ensure that only authorized personnel can access and modify customer data. Use role-based access to limit privileges.
Regular software updates: Keep all software, including operating systems and applications, up to date with the latest security patches and updates.
Firewalls: Use firewalls to monitor and control network traffic, blocking unauthorized access and potential threats.
Intrusion detection systems (IDS) and intrusion prevention systems (IPS): Implement these to detect and respond to unauthorized access or suspicious activities on your network.
Employee training: Train employees in cybersecurity best practices, including recognizing phishing attempts and following security protocols.
Secure passwords: Enforce strong password policies, including regular password changes. Consider multi-factor authentication for added security.
Data backup: Regularly back up customer data, and ensure that backups are stored securely, off-site, and regularly tested for recovery.
Secure Wi-Fi: Secure your Wi-Fi network with strong encryption, a strong passphrase, and separate guest networks for visitors.
Security policies: Develop and enforce security policies and procedures to guide your employees in handling customer data.
Vendor security: Assess and ensure that third-party vendors and partners who have access to customer data follow strong security practices.

Regular audits and testing: Regularly audit your systems, networks, and processes for vulnerabilities, and conduct penetration testing to identify weaknesses.

Remote work security: If employees work remotely, ensure they use secure connections and access customer data through a virtual private network (VPN).

Data minimization: Only collect and retain customer data that is necessary for business purposes, reducing the amount of data that needs protection.

GDPR and legal compliance: Comply with relevant data protection laws, such as the General Data Protection Regulation (GDPR), if applicable.

Continuous monitoring: Continuously monitor your network for unusual activities, using security information and event management (SIEM) tools.

Customer education: Educate customers about their role in data security, such as using strong passwords and recognizing phishing attempts.

Secure communication: Ensure secure transmission of customer data, for example, by using secure email protocols and encrypted communication channels.

Regular security assessments: Conduct periodic security assessments and vulnerability scans to identify and rectify potential weaknesses.

We are business insurance experts, and cyber insurance goes hand-in-hand with business insurance. Western has the knowledge and expertise in dealing with cyber insurance and cyber-related claims.
Remember to think twice before automatically clicking on links or opening attachments.