Western Financial Group donates to Regeneration's meal program in downtown Brampton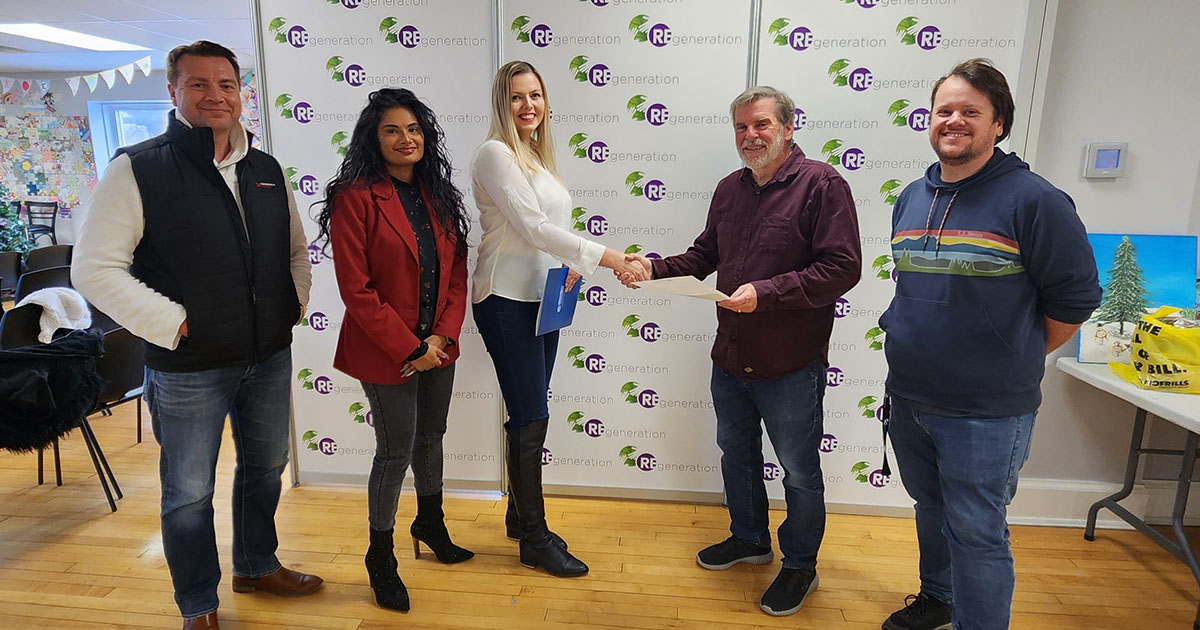 Left to right: Western Financial Group representatives – Brian Madden, Anita Sadasook-Stewart,
Kathy Slowakiewicz;Ted Brown, CEO, Regeneration and Dan Gibson, Director of Communications
During the holiday season, Western Financial Group in Brampton chose to give back $5,000 to Regeneration Outreach Community. The donation was made possible through Western Financial Group Communities Foundation, which invests in the communities its employees and customers live in.
"We have selected Regeneration Outreach Community because of the great work they do in our society, helping some of our most vulnerable people here in the downtown Brampton area," says Brian Madden, Commercial Lines Manager. "This was an easy and obvious choice for us because our office is located in the same neighbourhood, and we get to see the great impact they have on residents daily."
Dan Gibson, Director of Communications for Regeneration, says the $5,000 donation is much needed to operate 365 days a year. "Every bit of generosity and support from the community goes a long way. The donation from Western Financial Group will be used to meet people where they are, generally at a place of great need – whether with a shower, a hot meal, or a bag of groceries – and speak love and dignity into their lives."
This donation was made possible through the Western Financial Group Communities Foundation. Its mission is to positively impact the people and pride within the communities where Western Financial Group employees live and work. Since its inception in 2001, the Foundation has raised more than $5 million to support communities through its programs.