3 tips for saving money on your next trip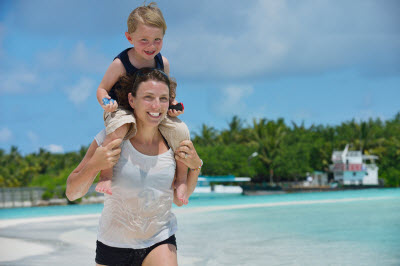 This year, Canadians are hitting the roads and taking to the skies in droves. But no matter how far we intend to go, or how long we intend to stay away, everyone wants to stretch the budget as far as possible, without sacrificing any of our fun. The following tips will make your dollars go further so you can go farther as well:
1. Do Your Research
Vacations require a lot of pre-planning. If you do it right the first time you can rest assured that you will make the most out of your trip. With the vast amount of travel providers and websites available, there is plenty of information to sift through.
First, start with the one-stop-shop 'aggregator' sites so you can condense your options, but beware: not all sites scan every airline, so try more than one. Also, see the airlines' websites themselves. Lastly, other travelers are your best source of genuine information, so be sure to read several reader reviews and engage in online conversations. While this isn't 100 per cent foolproof, it will give you the deepest possible understanding of the places you will go.
2. Be Flexible
The days of showing up at the airport and saving on a stand-by flight are all but gone, albeit flexibility can still save you big. Last-minute sales (found online a few days before departure) have never been more prevalent, and this encompasses everything from unsold hotel rooms to airfare and entire vacations.
Furthermore, in the past few years accommodation options have changed dramatically giving you a host of alternatives instead of hotels. Now, home-share programs like Airbnb give you access to a gigantic range of places to stay, including lofts, condos, and entire houses. This is a unique way to see a town or city and can save you a lot.
Explore all of your options. Of course, to take advantage of these you will need to be flexible with destinations, dates, and taste, so keep that in mind when planning your vacation days off. And make sure your passport is current, because you never know where you might end up.
3. Protect Yourself
So, you've got your travel and accommodations booked, your bags packed, and your list checked off, but did you confirm that you are entirely safe and protected? For instance, do you need any shots or special medications? Do you have travel insurance? A lot of people overlook these precautions when heading out.
Insurance is a vital part of any trip, great or small. Should you get in trouble of any kind – flight cancellation, loss of baggage, personal injury or accident – it could cost you, both financially and emotionally.
A recent Conference Board of Canada survey showed that Canadians made more than 27.6 million outbound leisure trips of at least one night in 2013, but 26 per cent of them did not have insurance.
Even if you're just crossing the border, or going out-of-province for a few hours, it's imperative to have travel insurance. There are many options, from annual policies to very specific, limited-time coverage that you can tailor to your plans, so speak to a professional beforehand. This will ensure that you're fully protected.
Wherever you wander, travel is wonderful yet it shouldn't mean you have to break the bank. These tips will get you going while making sure you have enough cash left over to take it all in.
---
By Greg McGill
Greg McGill is the Senior Vice President, Sales for the Pacific Region for Western Financial Group. He has worked with Western for the last 15 years working as the Senior Regional Vice President Sales, B.C. overseeing sales for all of Western's branches in B.C.