5 ways we can all honour Celebrate Diversity Month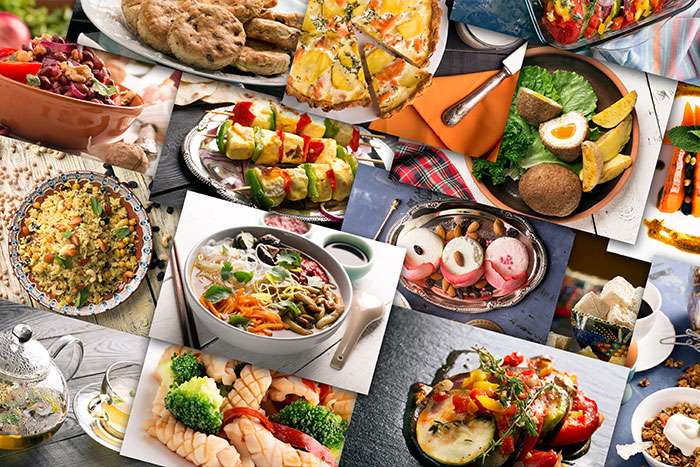 Celebrate Diversity Month was started in 2004 as a way to honour diversity and you have all of April (and the rest of the year) to celebrate it. Take the time to celebrate diversity in your school, home, or workplace this month and enjoy learning about backgrounds, cultures and traditions you are not familiar with. There are many fun and educational ways to honour Celebrate Diversity Month; here are just a few!
Try some international cuisine
Food is one of the most enjoyable ways to experience other cultures and have fun with friends and family.
Cook a meal from another culture at home. Shopping for and preparing ingredients outside your comfort zone is a memorable culinary adventure you are sure to enjoy and pass on to your friends. There are many cooking shows and resources online. Learning new recipes is easy.
Do not be afraid to try something new. Order a meal you have never had from a local restaurant.
Depending on your local COVID-19 guidelines, you may be able to have a socially distanced night of cooking or a barbecue with friends or family. Invite them to contribute recipes from their heritage.
Have an international film festival from the comfort of home
Have an international movie night and watch films from around the world. International cinema has much to offer. For example, Bollywood, based in Mumbai, India, is the world's largest film industry. You have probably heard of it, but have you heard of Pakistan's Lollywood, Nigeria's Nollywood, or Korea's famous horror films? Movies are one of the most immersive ways to experience another culture from your home and there are countless worthwhile dramas and documentaries to watch. Many film festivals have also integrated online platforms so you can experience them from the comfort of your couch.
Listen to music from another country
Music is one of the most powerful ways to transcend language and borders. You could even say music is a universal language because of its power to convey emotion without words or using lyrics you do not understand. You might already have some favourite music from another part of the world that you do not think of as being from another culture, classical music, for example. Music is one of the most accessible media forms and there are many streaming platforms and online radio stations with hundreds of genres from creators all over the globe. There might be a local radio station that showcases international music and you could discover your new favourite genre or musician!
Learn about the world's religions
Religion is personal and can sometimes be a controversial subject, but as the Dalai Lama wrote, "finding common ground among faiths can help us bridge needless divides, at a time when unified action is more crucial than ever." Whether you consider yourself to be a religious person or not, learning about religions you are not familiar with will help you understand the beliefs, traditions, and history of your fellow Canadians and people around the world.
Ask your friends, family, and coworkers about their religions and have a respectful discussion about their beliefs. Sometimes the most challenging discussions can be the most impactful.
Do some reading online or borrow some books from the library; some libraries have apps you can use on your device to save yourself a trip.
Consume media responsibly
Make an effort to consume media in a responsible way that is based on facts. We are constantly surrounded by news stories on TV, in the paper, and online and there are endless stories and opinions available at all times. It is important to understand issues from multiple angles and to be able to think critically about what we see and hear. Because of the endless choice in the media we consume it is easy to consume only information that confirms our beliefs and to reinforce stereotypes and misinformation.
Consider who made the information you are reading or watching and why. Could it be biased or have a hidden agenda? Is it based on facts or is it an opinion? Does it seem credible and are conclusions supported by verifiable facts? Consider the country it came from and do a bit of research on the socio-economic and political conditions there.
Go to references linked in online articles to find out more information about the story to gain a better understanding of the context and facts.
Investigate the author who wrote the story to see if their opinions might influence their work. Some topics like politics are often not covered impartially. Find out about the author's viewpoints, affiliations, and socio-economic background.
Search for opposing points of view and see if they offer new, credible information.
Discuss media with your friends and coworkers, they might have information about the topic that you are unaware of.