Cash prize handy for early bird contest winner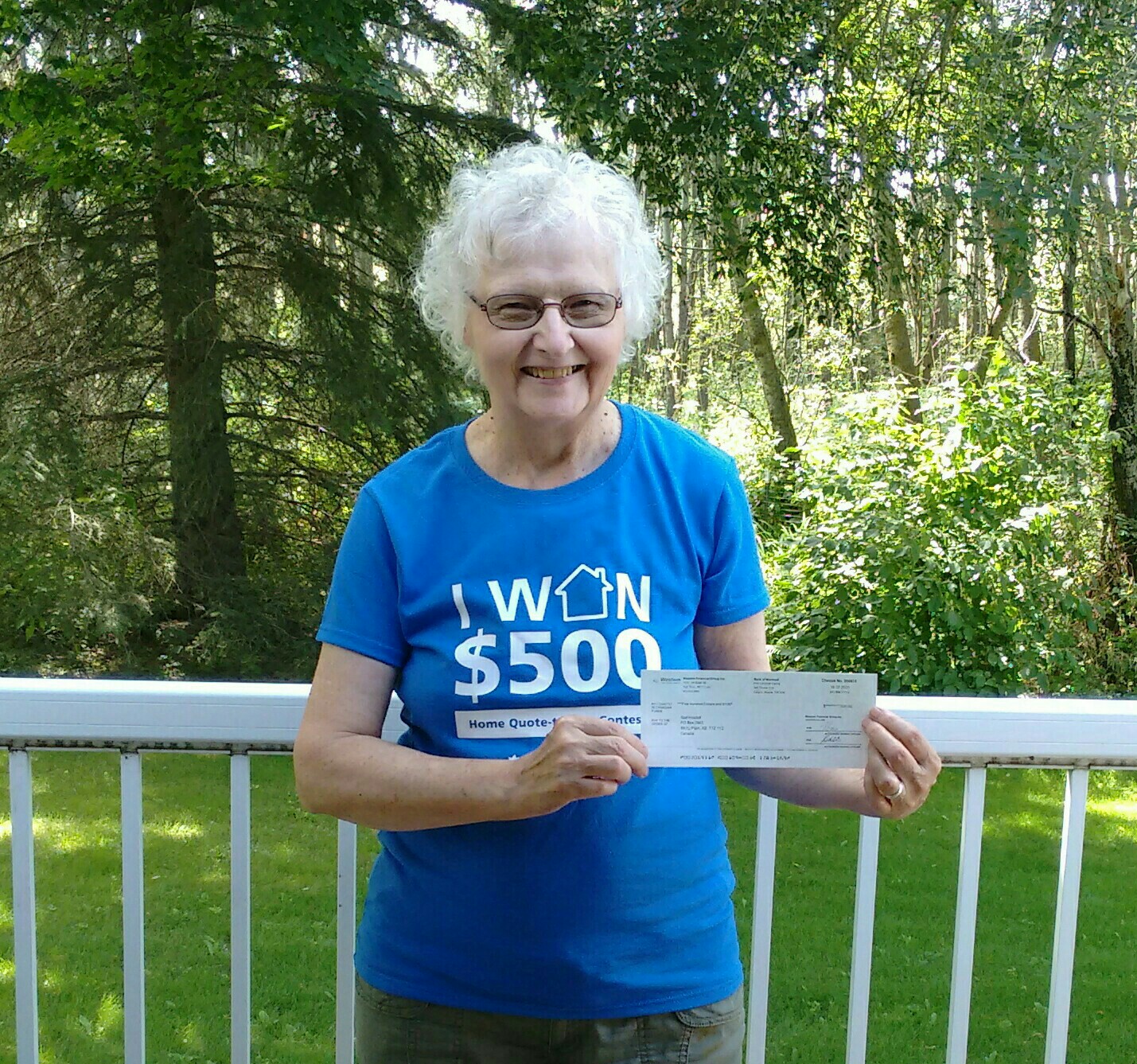 Gail Howlett was proud to be an early bird winner in our Quote-to-Win home insurance contest
Congratulations to Gail Howlett from Stony Plain, Alberta on your new home policy and for being a $500 cash prize early bird winner in our Quote-to-Win home insurance contest.
A great introduction to being a Western Financial Group — Canada's Insurance Broker — customer, Gail didn't anticipate winning. She started by seeking a quote on home insurance.
Luck was on her side. The extra money will be a ray of sunshine in a rainy summer.
Our brokers are thrilled that Gail won. She received a congratulatory call from Rai-lyn Chisholm, an account executive in Medicine Hat, with whom she worked.
She's weighing a few options on how to spend her prize, one being a new washing machine.
"This morning I was doing some washing and my machine squeaked," Gail said. "Maybe I will have to get it looked at or maybe replace it."
Thank-you Gail for putting your trust in the Western Financial Group team.
You too can have the chance to be a lucky winner of our Quote-to-Win Contest. Entering is as simple as getting a quote on your home insurance before August 31, 2020.
Visit our quote page or contact your local broker to enter!