How to Save on Back-to-School Shopping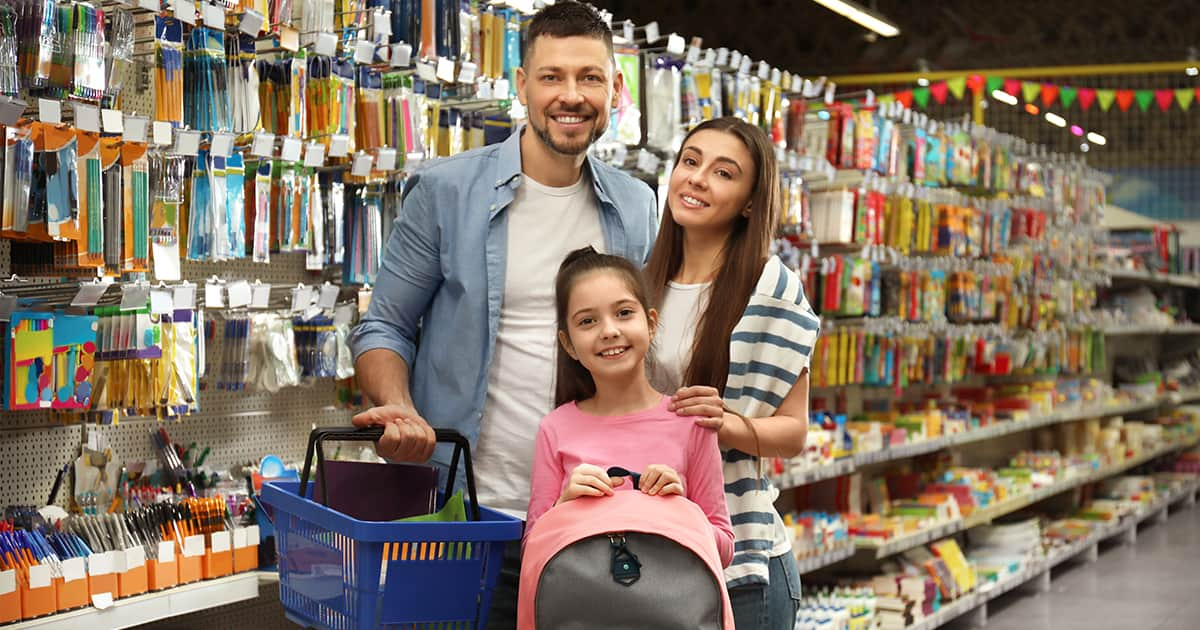 It's time for back-to-school shopping. Budgets are stretched tight for many Canadians and making smart purchases can help you save money.
Canadian parents are spending less on fall 2023 back-to-school shopping
For the first time in 8 years, back-to-school spending is expected to decrease and shoppers across all income levels will be spending about 10% less. Parents will be spending 14% less on electronics and 13% less on clothing. They will be shopping early, looking for bargains, and prioritizing essentials that will get their kids through the first few weeks of school.
According to Statistics Canada, inflation fell to 2.8% in June. Inflation is expected to stay around 3% for the next year and decline to about 2% by 2025. This sounds like good news, but groceries are still 9.1% more expensive year-over-year and Canadians are paying more for mortgages because of high interest rates.
Tips for saving money on back-to-school shopping
Here are some back-to-school shopping tips for fall 2023 to make the start of the school year easier.
Do an inventory
Before you go back-to-school shopping, see what your kids already have from last year and can re-use. Things like binders, backpacks, and geometry sets can be reused and clothes can be handed down to younger children. Help your kids go through their rooms and find items that do not need to be purchased again.
Make a shopping list
Decide which items are essential before you head out and stick to your list. Make sure your kids know the difference between wants and needs.
Figure out a budget
Create a budget for different categories of back-to-school items and allocate a dollar amount for tech, supplies, and clothing. Figure out which items are needed right away and which ones can be bought later in the year or as birthday or holiday presents.
Buy clothes at thrift stores
Not only is thrifting a great way to save money on back-to-school clothes, but it is also in style and is a win-win when it comes to back-to-school shopping. Kids of any age can have fun thrifting, but it is enjoyable especially for teens. Shopping at thrift stores is also a great way to teach kids about environmental issues and the detriments of fast fashion. Before you start shopping, help your kids go through their wardrobes and bring their old clothes to exchange for store credit.
Use student discounts
Back to school shopping can be more expensive for teens, so take advantage of student discounts like the Student Price Card and tech companies offering discounts to students. Online companies like Spotify and Adobe also offer deals for students and some grocery stores, restaurants, and public transit have lower prices for students.
Shop around
Compare prices before making purchases. Figure out which big-ticket items your kids will need and find the best price. Buy supplies at dollar stores or in bulk when possible. Check flyers and coupons and keep an eye out for back-to-school sales. Check social media and use apps like Price Dropper or Flipp to find the best deals.
Ask your kids to chip in
If your teen has a part-time job or your younger kids do chores for their allowance, ask them to contribute towards items they want but do not need. It helps you stick to your budget and teaches kids to take better care of their things and how to budget and reuse.