How to be a good sport when it comes to your kid's sport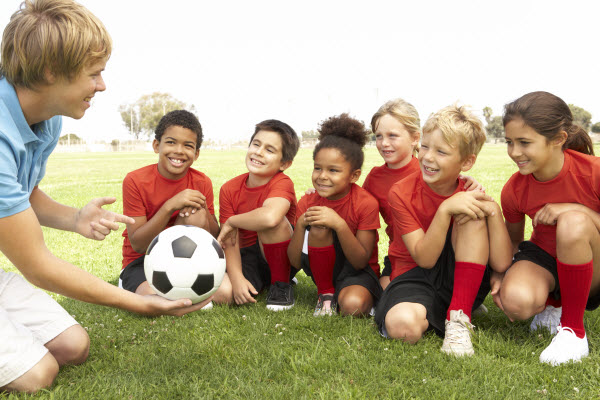 Organized sports for youth should be challenging but, at the same time, fun. Children should have a love of the game and look forward to actively participating – whether they're social players or promising athletes. Ultimately the goal is for young players to feel good about themselves and have a healthy attitude towards sports.
But for many parents, the goal behind youth sports has taken on a different, darker turn. On the sidelines parents are pacing, stiffening at every kick, slap of the hockey stick or thwarted goal, shouting at the coach, the referee and their kids, and exchanging expletives with parents of players on the opposing team.
When did kids' sports become parents' sports? And what is it doing to young players?
For many young athletes, the result is that they lose their love for the game – the dropout rate peaks in early adolescence in all competitive sports. Over the long term, they may have an unhealthy attitude towards winning and losing, they may not know how to deal with difficult life situations, and they may suffer from low self-esteem or become adult bullies.
In the past few years, youth sports leagues have taken steps to halt parents' antics and aggressive coaching with rink-side bans and zero-tolerance policies. Some even require parents to take an online "Respect in Sport" course, or to sign good-behaviour contracts.
Tips for being a winning parent at your kid's game
Parents who create problems for their children in sports seldom set out to do it intentionally, yet it can happen. Here are some tips for being a good sport at your child's game:
1. Encourage your child to compete against him/herself - Winning in sports is about doing your best, regardless of the outcome against one's opponent. Children should be encouraged to compete against their own potential. When a child has this focus and plays to better him or herself, rather than playing to beat someone else, that child will have more fun and therefore perform better.
2. Don't define success and failure as "winning and losing" – Even when a child performs to his or her potential, the team could be defeated. Rather than focusing on the outcome, help your child feel like a winner by pointing out the positives.
3. Don't coach your child – Leave the coaching to your child's coach. The last thing your child needs and wants to hear from you after a disappointing performance or loss is what he or she did wrong. Your role is to be a supportive fan, and coaching your child interferes with that important position.
4. Help make the sport fun - When a child stops having fun and dreads practice or play, that child will lose interest in the game, and will inevitably quit, losing out on all the benefits that can be derived from organized sport.
5. Don't induce guilt - Parents can spend thousands of dollars and countless hours on youth sport participation. Remember that this is your choice. Remind your child you enjoy watching him or her play, and that there are no strings attached. Children should appreciate when opportunities are provided to them, but they should not be made to feel guilty about them.
6. Avoid living vicariously through your children - Parents sometimes push their children to make up for their own past frustrations and limitations. They want to feel successful through the success of their offspring. This can become a tremendous burden to a young player.
7. Teach the gift of failure - Failure is a stepping stone to success. The most successful people in and out of sports take risks, fail frequently, and use their failures in a positive way. Fear of failure causes one to be tentative and inactive. Teach your child how to view setbacks and mistakes positively and he or she will have the key to a lifetime of success.
8. Change your focus – Medals, trophies and contracts are nice, but they shouldn't become your main focus. Be supportive but stay rational. High expectations on your child become a burden or a distraction.
If you're an over-enthusiastic parent when it comes to your child in sport – it's time to check yourself and recalibrate your behaviour on the sidelines. A positive sports experience for your child will serve as a model for your child to follow as he or she approaches other challenges and obstacles throughout life.
Talk to an Insurance Expert
Call Us Now 888-594-3105