What's the Impact of Wildfires on Canadian Businesses?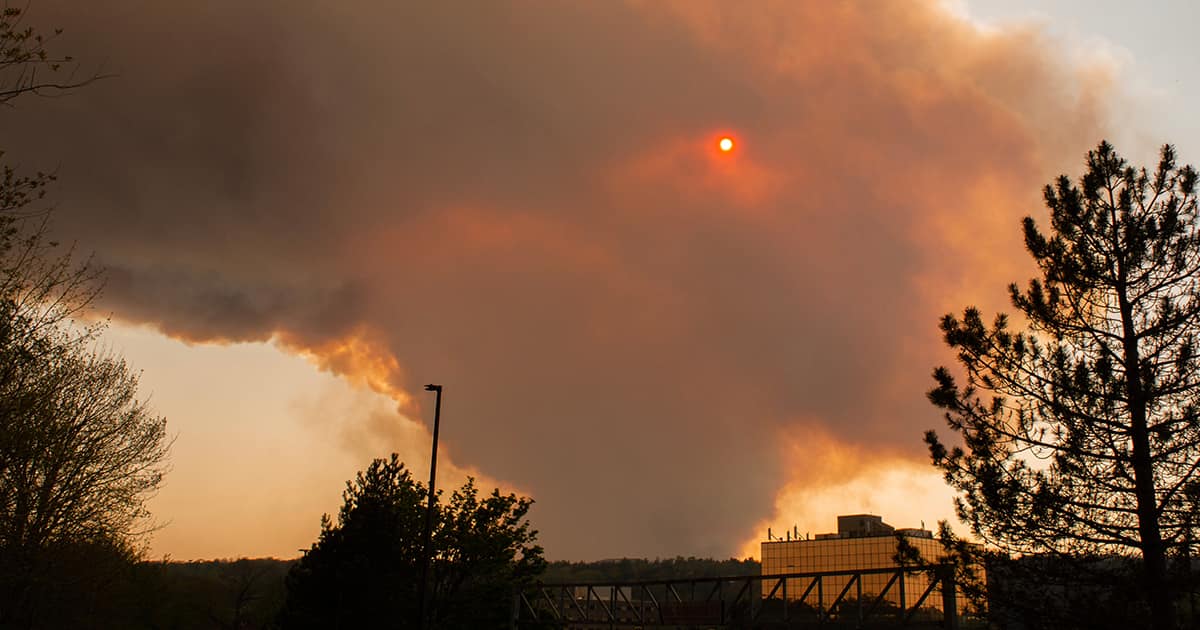 Canadian wildfires have burned millions of acres and have affected Canadian industries' ability to operate. Wildfires have raged in Nova Scotia, Quebec, Ontario, Alberta, British Columbia, and Northwest Territories in 2023.
The tourism industry, forestry, oil and gas production, commercial aviation, mining industry, housing industry, and grain transportation by rail all have been hurt by the wildfires and smoke from them.
Insured damage related to severe weather in Canada now routinely exceeds $2 billion annually.
Here are some of the key impacts to businesses:
1. Disruptions to operations: Wildfires can lead to the closure or evacuation of businesses in affected regions, disrupting production, supply chains, and services.

2. Damage to infrastructure and property: Businesses located in wildfire-prone areas may suffer from damage to their buildings, equipment, and other assets, leading to financial losses.

3. Supply chain disruptions: Wildfires can disrupt transportation routes and logistics, affecting the movement of goods and materials, which can impact businesses reliant on a stable supply chain.

4. Increased costs: Businesses may face increased costs due to damage, insurance premiums, and implementing measures to prevent future fire risks.

5. Loss of revenue: During and after wildfires, reduced consumer activity and tourism can lead to a decline in sales and revenue for businesses in the affected regions.

6. Insurance challenges: Businesses may encounter difficulties in obtaining or renewing insurance coverage in high-risk wildfire areas, leading to higher costs or potential limitations in coverage.

7. Health and safety concerns: Wildfire smoke and air pollution can pose health risks to employees and customers, leading to potential productivity losses and increased medical expenses.

8. Long-term economic impacts: include fluctuations in prices as the supply struggles to catch up with the demand and rebuild stocks. Delays on projects due to limited raw materials availability, closures, job losses, and the loss of premises and equipment. Additionally, the capital that could have been earmarked for potential reinvestment now needs to be allocated to rebuild facilities.

It's important for businesses to assess the risks and take steps to reduce their chances of losses and business interruptions.