Major Festivals Across Canada This Summer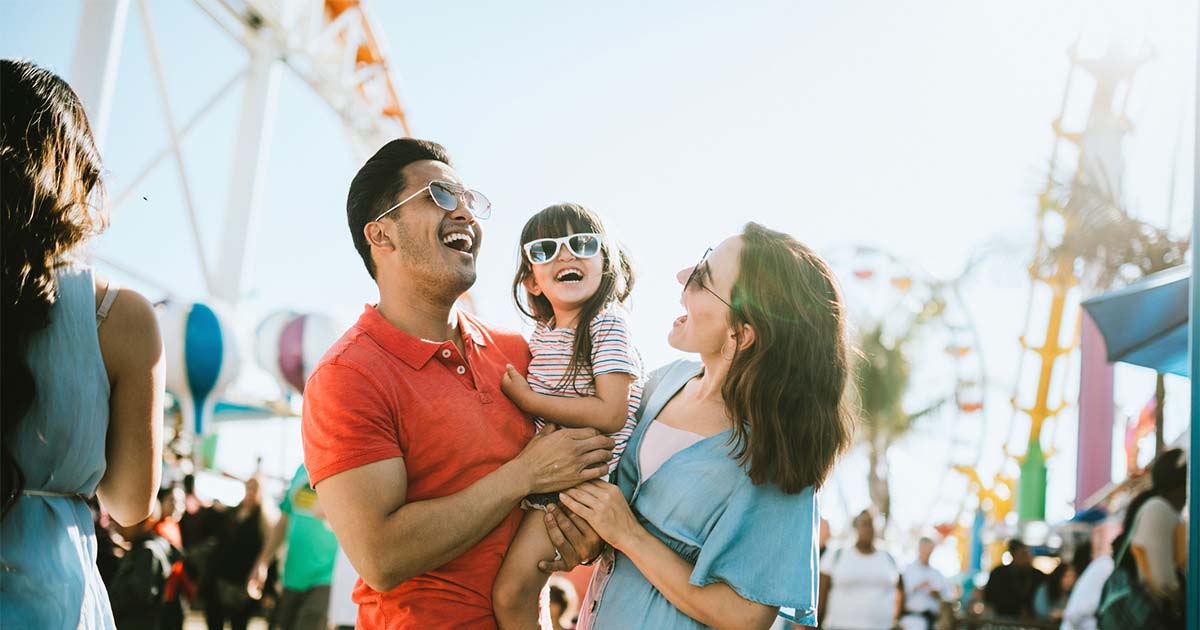 Make time for some summer fun at these major festivals across Canada this summer. From fireworks to folk music, there is something for everyone.
Here is what not to miss!
Honda Celebration of Light
The Honda Celebration of Light is a summer highlight in Vancouver. "The Honda Celebration of Light is a week-long festival based in Vancouver, British Columbia, featuring the world's largest offshore fireworks competition. Featuring a thrilling line-up of pyrotechnic performers featuring three competing teams," says Destination Vancouver.
It is a family-friendly, free event (though VIP tickets are available) that begins at 10 p.m. each night. Fireworks are set off from barges in English Bay and music is simulcast on The Breeze 104.3 FM and Z 95.3 FM with pre-show performances from the Red Bull Air Show and Canadian Snowbird.
This year, events take place on July 23, 27, and 30 and competing countries are Japan, Canada, and Spain, respectively.
Saskatoon EX
Saskatoon EX takes place from noon to midnight August 9-14, 2022, at Prairieland Park and invites you to "'Play the Day Away" at the largest summer festival in Saskatchewan!"
It features fair food, attractions, rides, concerts, and indoor and outdoor entertainment. It is a great family festival to visit this summer and there will be concerts by Canadian artists on 5 of the 6 nights. "The most awarded male country artist in Canadian history, Paul Brandt, performs on Aug. 12. He was inducted into the Canadian Country Music Hall of Fame and the western Canadian Country Music Hall of Fame in 2017," says the Star Phoenix.
Other artists include hard rock band Theory, alternative rock band Billy Talent, Juno Award winning alternative songwriter, singer and multi-instrumentalist Lights, and top-selling band Trooper.
Veld Music Festival
For dance music lovers in Toronto and those willing to make the trip, Veld Music Festival is an unmissable summer festival. What Global News calls "the biggest annual EDM event in Canada" features over 60 artists on 3 stages over 3 days.
"Veld is the definitive Canadian electronic music festival experience. A neon paradise home to green fields, earth-rattling bass and enchanting lights, year-by-year Velders are hypnotized by fireworks, the best music and dancefloor emotions. Veld is ever-evolving and always striving to be the highlight of your summer," says Veld Music Festival.
The festival takes place July 29 - 31, 2022, in Downsview Park and features top artists like Armin Van Buuren, Alesso, The Chainsmokers, Porter Robinson, Marshmello, and Martin Garrix and many up-and-comers.
Calgary Folk Music Festival
One festival not to miss in Calgary is the Calgary Folk Music Festival, which takes place July 21-24, 2022.
"Held at Calgary's idyllic Prince's Island Park since 1980, Calgary Folk Music Festival is one of Canada's flagship, trailblazing music festivals with a national and international profile and a broad, cutting-edge programming vision," says Calgary Folk Music Festival.
It is a family-friendly festival of culture and music and features 70 artists from Alberta and around the world. There are 5 daytime and 2 evening stages where artists collaborate in unexpected ways. Run by 2,000 volunteers and attended by 53,000 people, it is one to look forward to this summer.
Old Home Week
Just in case you may be traveling East this summer, you may want to check out Old Home Week in Charlottetown, Prince Edward Island from August 12-20, 2022. Old home week started in October of 1888 and is one of the oldest festivals in Canada.
It started primarily as an agricultural exhibition, it has since grown to include not only an agricultural exhibition, but a midway, a marketplace, family activities, and the pillar events of harness racing. The signature event is called the Gold Cup and Saucer, with horses qualifying throughout the week to take their chance at the race (which could be considered the Kentucky Derby for the Martimes – only with Standardbred racehorses and not thoroughbreds which are seen in the Kentucky Derby).
This race, held near midnight on the last Saturday night of old home week highlights each horse with a Gold Cup and Saucer old fashioned car, and a girl that helps to represent the tradition. This year's purse of $100,000 is the largest purse ever in the history of the race.