Red Deer brokers continue commitment to Mustard Seed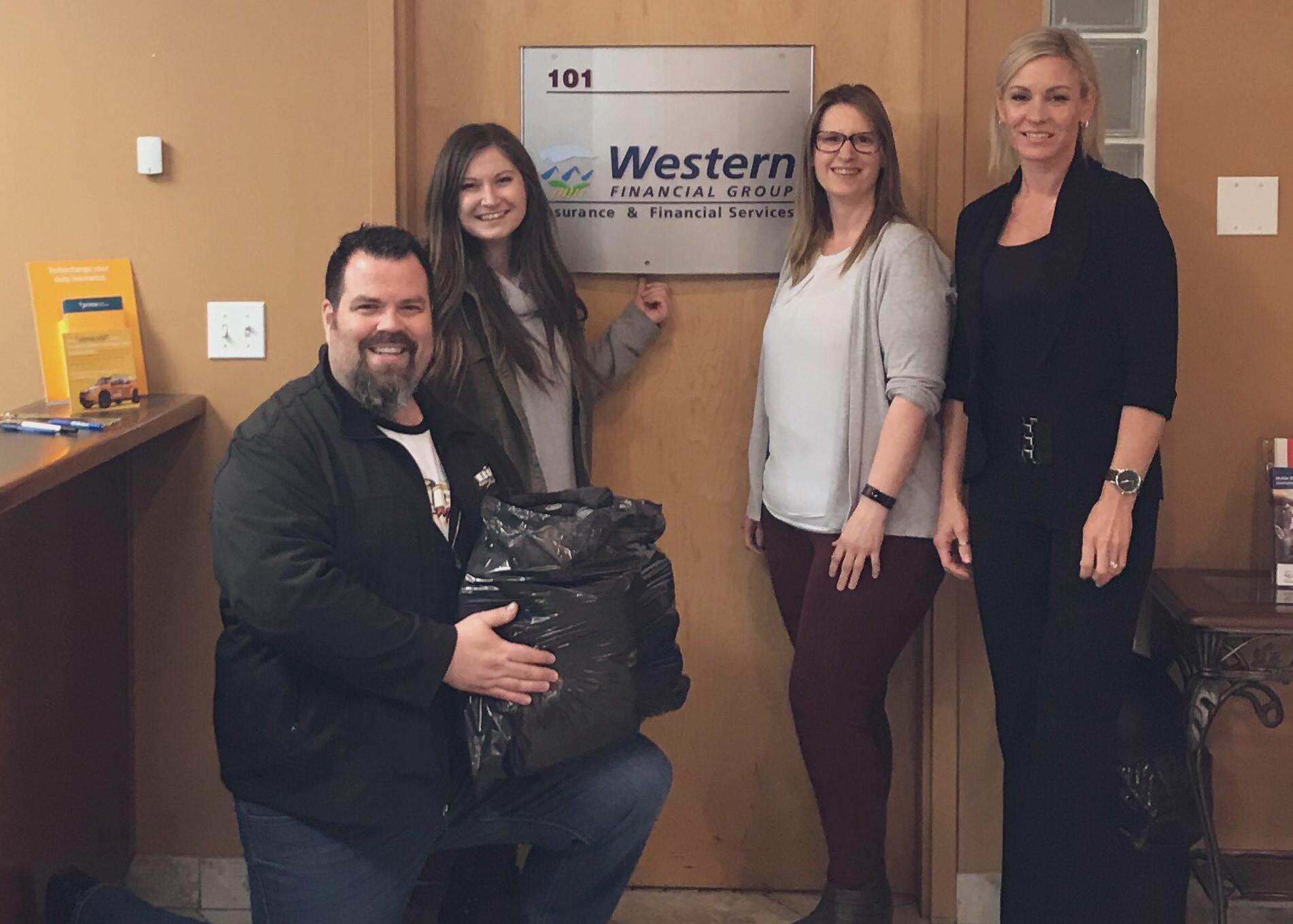 Our Western Red Deer brokers' hearts are still full after we joined with radio stations 106.7 The Drive and BIG105 to, once again, support people in our community through the Mustard Seed.
The Sock It to Us! campaign occurred earlier this spring — our Western location was one of the clothing drop-off points. Generous people donated brand new mens' and ladies socks and undergarments.
Liane Sabourin, brokerage manager, said her team was engaged and excited to participate. Western presented a sizable donation — including many warm, wooly socks — to the radio stations.
"There's so much reward in giving back to the same community we live in," she said.
Sabourin said the brokerage is committed to helping Red Deer and its residents, people her team knows as friends and neighbours. Lending a helping hand is how communities flourish, she added.
Western's Red Deer brokers have supported the Mustard Seed for over a decade, starting when the downtown not-for-profit operated as Loaves and Fishes — we're also proud to serve food at Christmas.
"It's people in our own neighbourhood who have faced these struggles," Sabourin said, adding in some cases, these people are customers who need help. "We know them. We talk to them."
Hearing, first hand, from the people who use the services at the Mustard Seed is key, she said.
"We have served them dinners where they've thanked us personally," Sabourin said, noting a pair of socks or underwear is often taken for granted, yet makes an incredible difference in a person's life.
According to the radio stations, nearly 21,000 pairs of socks and underwear are provided to people using the services at the Mustard Seed on an annual basis.