Travel with confidence - Covid-19 travel Insurance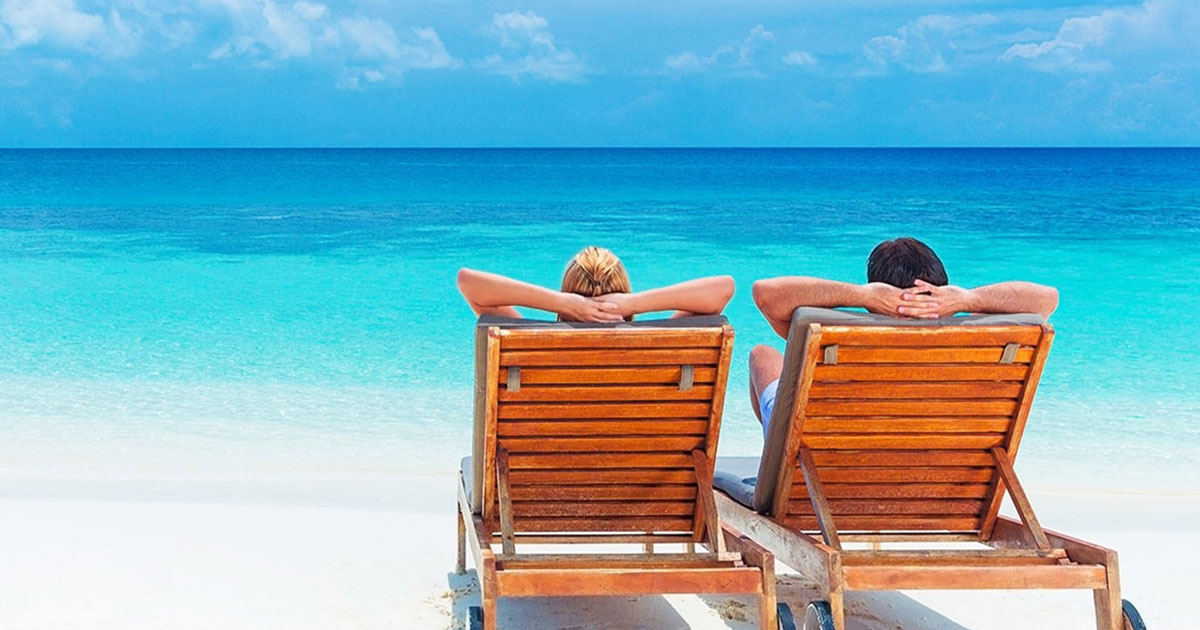 Whether you're a snowbird ready to flock south for some sunshine, visiting loved ones whom you haven't seen in over a year, or simply prepared to begin travelling again, there's reason to be hopeful as things slowly start to ease up. Wherever you plan to go and whatever you plan to do, be safe, be smart -- get medical and COVID-19 (Coronavirus) Travel insurance.
While you may have had travel insurance in the past, travel has drastically changed. You must understand what you're covered for in case something happens when you're away. We can help you find a tailored travel medical insurance plan that reflects your needs and ensure you are covered if an emergency should occur.
Why is COVID-19 travel insurance important?
All insurance plans do not cover pandemic-related problems. Consider a scenario in which you must quarantine while travelling. Your accommodations, such as extended hotel stays and meals, would come out of pocket without the proper coverage. Another scenario could be the reintroduction of travel restrictions while you are outside of Canada, throwing your whole trip apart. You may expect to be repatriated and, in some cases, reimbursed for any interruptions to your trip. Will your current insurance do that?
Fortunately, while many more scenarios could arise when travelling, Western Financial Group proudly offers TUGO COVID-19 coverage for Canadian travellers. We can provide a plan that may include but is not limited to:
Hospitalization and treatment for medical emergencies, including Covid-19
Ground, air, or sea ambulance services
X-rays and other diagnostic laboratory tests, prescription drugs, and essential medical supplies
Remote evacuation
Family transportation
Return of dependent children
Return of travelling companion
Return of excess baggage
Return of vehicle
Air travel delay expenses
Travelling to the U.S.
Starting November 8, the U.S. will allow Canadians to enter the country through land, or by sea, for non-essential purposes. While there are some caveats, this is exciting news for shoppers and those wanting to visit loved ones as only essential travel has been permitted through the Canada-U.S. border since March 2020. If you are a Canadian flying into the U.S., you still need proof of a negative COVID-19 test that you took 72 hours before travelling. If you're travelling by land, sea, or air, you still need the proper documentation, such as your passport. It is at the border officer's discretion whether a secondary screening is necessary to approve documentation.
Travelling abroad
Though the official global travel advisory states that you should avoid non-essential travel outside of Canada, you may need to travel for work, family, or other discretionary circumstances. Before travelling, refer to the Government of Canada for advice and advisories explicitly about your destination. Be sure to check the site twice, once as you plan your trip and again right before you leave, because things may significantly change in just a short period. Specifically, check for entry and exit requirements, possible health hazards and health restrictions, and where to find help while you are travelling abroad.
Coming Home
Things may change suddenly, especially if you are away for a significant time, so regularly monitor the COVID-19: travel, testing quarantine, and borders site.
Furthermore, you must use ArriveCan upon returning from your trip. This free app provides mandatory travel information to the Government of Canada to ensure your safety and the safety of others. You must submit within 72 hours of returning home to Canada. Failing to do so may deny you re-entry back into the country.
Remember, according to the Government of Canada, "Travellers entering Canada, regardless of citizenship, must follow testing and quarantine requirements to keep everyone safe." If you are required to quarantine, have a quarantine plan in place.
If you're returning from the U.S. via land or ferry, you will need to provide a negative molecular test within 72 hours of arriving. Bear in mind that some tests not only require an appointment but also can cost $139 U.S.
Where can I get COVID-19 Travel Insurance?
What happens when an emergency strikes? Don't be left to scramble for care with a hefty bill to boot. If you're travelling across the border or across the world, go with peace of mind with Western Financial's tailored travel medical insurance. Visit a branch near you today to learn more.
Many regions remain under a Level 3 & 4 travel advisory due to COVID-19, and this includes cruise travel. Please refer to the Government of Canada's travel advisory page for details.

Keep in mind that coverage isn't available for destinations under a Level 4 travel advisory. (Not applicable to Student Insurance.)