Western Financial Group recognized as top employer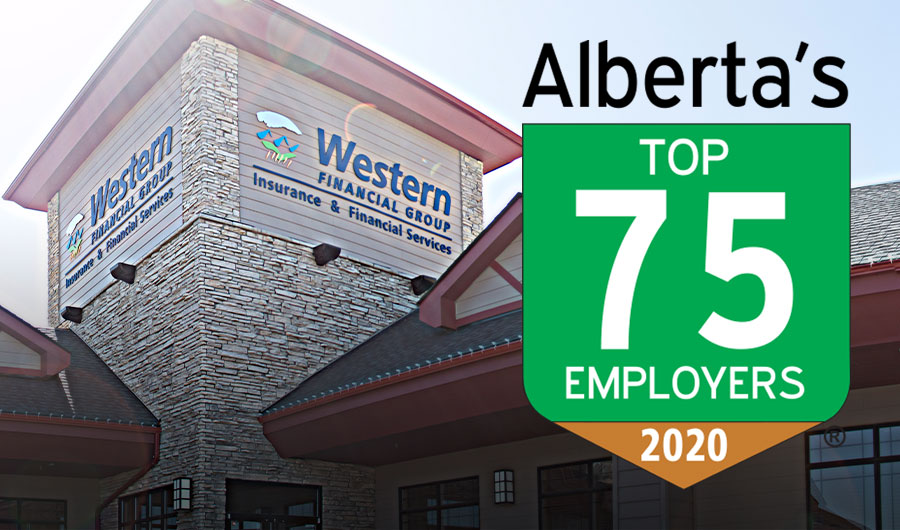 Western Financial Group is proud to be recognized as one of the Top 75 Employers in Alberta.
Western Financial Group is grateful to be among Alberta's Top 75 Employers for 2020. Recognized by editors with Canada's Top 100 Employers, this prestigious designation provides us another moment to celebrate our insurance experts and the guiding principles that shape us today and into the future.
This honour is extended to Alberta employers making a difference in the lives of their people. Recipients are industry champions and make great strides in building awesome workplaces and HR policies.
At Western, we emphasize our principles, these being value, truthfulness, fairness and loyalty on a daily basis — guided by these pillars, we mentor and build our people into industry leaders.
"Every time the company pulls you out of your comfort zone, you get to see where your strengths are," Rochelle Wilson, branch manager, said. "Our leaders have seen qualities in me I didn't even know I had."
Elements such as three weeks paid vacation, our share purchase plan — matching RSP contributions as well — and the chance for enthusiastic employees to become brand recruiters helped Western win.
Using the very same criteria as the national competition, employers were evaluated on such aspects as their physical workplace, its atmosphere and social and health/financial & family benefits.
Others include vacation & time off, employee communications, performance management, training and skills development and community involvement. Find out more about the Top 75 Employers win.