Western Financial Group sponsors Agri-Trade Equipment Expo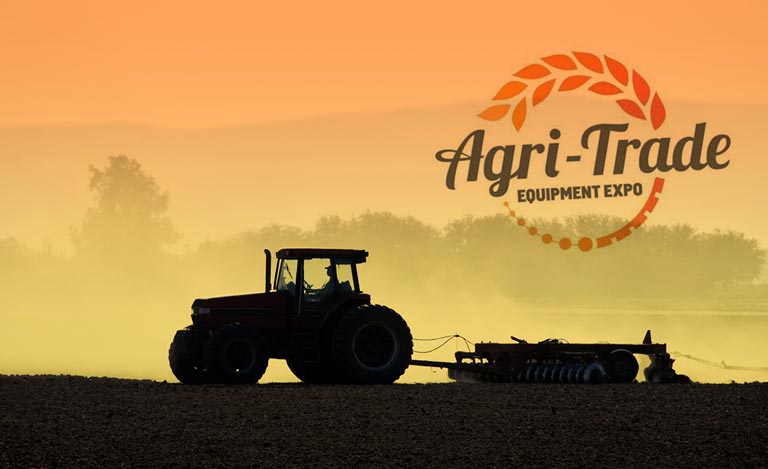 For 35 years, you've valued the Agri-Trade Equipment Expo in Red Deer, Alberta to innovate and offer the latest in agricultural equipment and technology. As a key sponsor for the expo on November 7, 8 and 9, your Western Financial Group insurance experts will have prominent booth placement at Westerner Park.
Like you, we've watched the industry shift, including to data-driven agriculture and enhanced cutting-edge services. As one of North America's top farm equipment buying shows, the 2017 expo brought in over $150 million in sales and welcomed over 28,000 agricultural buyers.
As Western, we know the ag-sector and are committed to building your first-rate insurance solutions. The show marks a new agricultural season and our team can help cover your equipment purchases.
Visit our experts at booth 424 in the Prairie Pavilion each day from 9 a.m. to 5 p.m. and ask us any questions you may have. You might even recognize familiar faces from our Western offices in Alberta.
Team members will come from our Red Deer, Medicine Hat, Brooks, Lloydminster, Olds and Wainwright branches. We pride ourselves in meeting new people and creating lasting customer relationships.
Nearly 500 farm manufacturers and 20,000 people attend the Agri-Trade Equipment Expo— a partnership with the Red Deer and District Chamber of Commerce and Westerner Park— every year.
We wish Canadian producers well this growing season — we'll see you at the trade show at Westerner Park Red Deer. If you're looking for farm equipment for sale in Alberta, this is your moment.