Western Takes Part in Habitat Team Build Days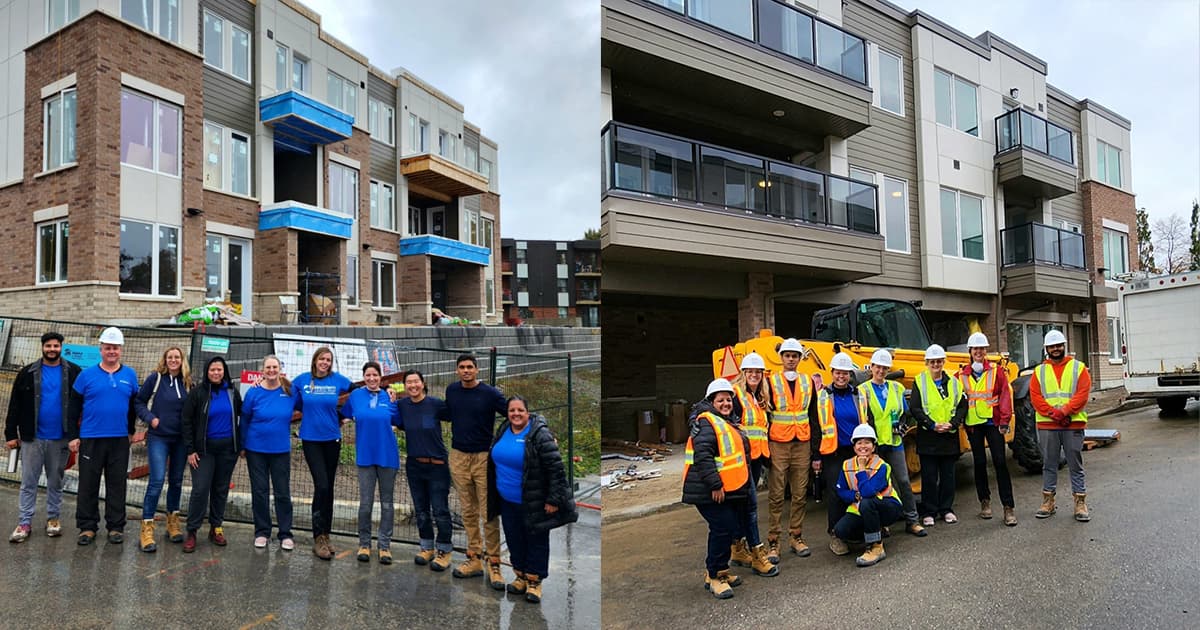 Western Financial Group is thrilled to share the incredible success of our recent Habitat Team Build Days, where we joined hands with Habitat for Humanity GTA and Habitat for Humanity Southern Alberta to make a lasting impact in those communities. The event embodied teamwork, hands-on learning, and the joy of giving back.
Calgary Team Build Day:
The Calgary Team Build Day took place on October 19, where our team worked alongside Habitat for Humanity Southern Alberta to contribute to affordable homeownership for local working families. It was an experience that left a lasting impression on all involved, fostering a sense of community and purpose.
Roxanne Clark, Director, Sales said, "It was heartwarming to see our team come together and work towards a common goal. The sense of accomplishment and the smiles on the faces of the families we were supporting made it all worth it. Building a home for a deserving family was truly a rewarding experience."
Oshawa Team Build Day:
Following the Calgary event, we continued our efforts on October 20 in Oshawa. This day was dedicated to building strength, stability, and independence for deserving families through affordable housing. Our team, along with Habitat for Humanity GTA, came together to support this noble cause, making a significant impact in the lives of others.
Scott Jeanveau, Director, Ontario Sales, said, "Participating in the Habitat Team Build Day was an eye-opener. Seeing the impact we could make as a team by dedicating our time and effort was inspiring. I would do it again."
We thank everyone who participated and contributed to this meaningful event. Your volunteer dedication and enthusiasm are helping build affordable homes for a better future for families.