Why you need boat insurance in Ontario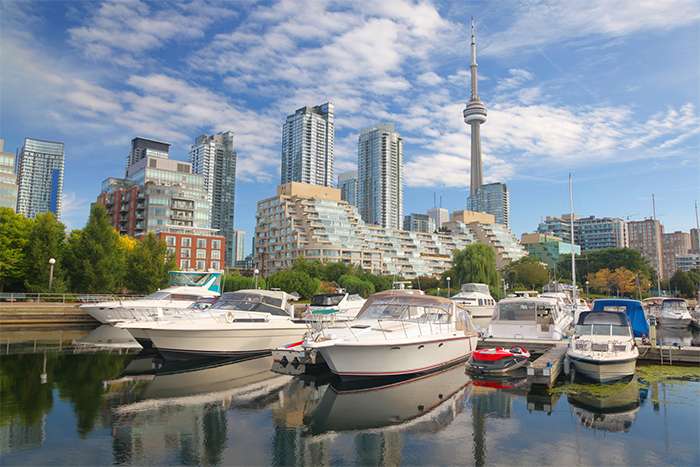 There are many reasons to insure your boat. At Western Financial Group, Canada's Insurance Broker, we want you to enjoy a worry-free summer on the water. Having the right coverage protects your boat and belongings from damage and you from liability.
Is boat insurance legally required in Ontario?
If you live in Ontario, you are not legally required to insure your boat. Yet, if you store it at a marina, you might be required to provide proof of insurance. If you are financing it, your lender will require you to purchase boat insurance before your loan is approved.
Do you need boat insurance in Ontario?
There are many reasons why insuring your boat is a good decision. Boating has inherent risks, for example, hitting a submerged object. This type of accident is common and often results in the motor needing to be replaced, which can be expensive. Your belongings could also be damaged if your boat is in an accident. Another reason to insure your boat is if you cause injury to another person or damage their property while using it. Your boat could be damaged not only on the water but also when you are transporting it and while it is in storage. Boat insurance also covers theft and vandalism.
What is boat insurance?
Boat insurance covers motorized watercraft and helps reimburse you for damage and liability claims resulting from risks covered by your policy. For example, if your boat is in a collision with another boat, your liability insurance will cover the damage to the other boat if you are at fault. If the other boat is at fault, their insurance will cover the damage to your boat. If the other boat is at fault but is not insured then uninsured/underinsured boaters coverage on your policy would cover the damage.
When you file a claim, the amount you will be compensated for depends on your deductibles, coverage limits, and whether your boat is covered for an agreed-upon amount or actual replacement value.
Collision coverage
Collision insurance covers repairing or replacing your boat if it is in a collision on the water or while being transported.
Property damage liability
Your liability insurance covers damage you cause to another person's property such as their boat or dock.
Bodily injury liability
Bodily injury liability insurance covers legal and medical expenses if someone is injured on or by your boat.
Comprehensive coverage
Comprehensive insurance covers your boat if it is damaged by events other than a collision that are covered by your policy.
Add-ons for your boat insurance
In addition to standard boat insurance, you may want additional coverage for better protection.
Navigational extensions expand the area your boat is insured to travel in.
Security, navigation, and communication equipment can be insured with add-ons.
Loss of use covers renting a boat if yours is being repaired.
Environmental coverage protects you if your boat causes pollution.
Living expenses can be covered while your boat is being repaired.
The emergency towing add-on covers you if you get stranded.
Protection and indemnity coverage provides extra coverage for legal fees, towing, wreck removal, pollution and accidental damages.
How is your boat insurance rate determined?
Some of the factors that affect your insurance premiums include:
The age of your boat
The size of your boat and the strength of the motor
Where you live
Whether you will be using your boat on inland lakes or the open sea
Which coverage options you choose
What is not covered by boat insurance?
Your boat insurance policy will not cover depreciation, wear and tear, machinery damaged in a breakdown, and willful misconduct.
Purchasing boat insurance with Western Financial Group, Canada's Insurance Broker protects your investment and finances and gives you peace of mind while you are enjoying your hard-earned boat trip.