12 ways to reduce waste in the home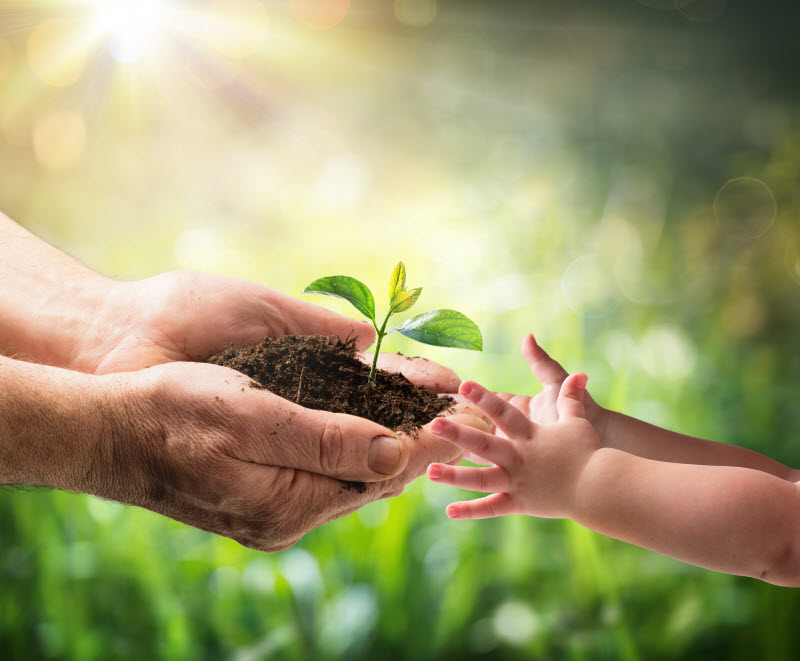 As earth day approaches (April 22), it's time to consider ways in which we can protect our home - our planet. One of the biggest issues we Canadians face is waste. According to Statistics Canada, the total amount of trash that Canadian households tossed increased by almost 7% since 2004 to 9.6 million tonnes in 2012.
Let's look at ways to change those disappointing stats.
1. Avoid disposable products
There are more and more disposable convenience products on the store shelves every day such as coffee pods, resealable plastic bags (with built-in zippers) and disposable cutting boards. Municipality recycling programs can't keep up, and so these items end up in landfill. Not only do these convenience products cost you more at the checkout counter, they cost our planet more.
2. Repair rather than discard
Avoid cheap, disposable items. Buy high-quality items that will last longer, and repair them when necessary. The next time a strap comes off your tank top or a light stops working, spend a few minutes to see if it's fixable, rather than throwing it in the garbage and ordering a new one.
If your computer is slow, consider doing an upgrade or getting a technician to perform an overall tune-up instead of buying a new computer.
3. Go digital with your mail
Many utility organizations and credit card companies are encouraging their customers to opt for e-billing to save paper. Do it.
Most banks will enable you to pay your bills and your taxes from your computer. If you need to pay suppliers or vendors, look into eTransfer services from your bank and save paper cheques and bank processing fees.
Also, if your mailbox is loaded with catalogues and junk mail each day, take a few minutes to cancel subscriptions or opt for a digital version of your favourite magazines. To stop unsolicited junk mail, try calling the company and ask to be removed from the mailing list.
4. Drink from reusable beverage containers
Buy a durable water bottle and a thermal coffee cup so you can take your beverages with you. Most coffee shops will allow you to fill your reusable beverage holders. Many will do it for you. Some even have a small sink available so you can rinse your cup before refilling.
If you need to purchase water for home use, opt for the big jugs and draw from there. It's cheaper and also eliminates use of small plastic water bottles.
5. Buy the right amount of paint for the job
Before you begin a painting project, measure the area first. Use this paint calculator to figure out exactly how much paint you need.
To prevent paint from drying out, cover the paint can (use its original container) with plastic wrap, replace the lid securely and store upside down. Protect your paint from freezing. Use leftover paint for touch-up jobs, smaller projects or as a primer.
6. Find a better place for your furniture and appliances
Instead of discarding your unwanted furniture, appliances, tools or clothes, try selling or donating them to groups and organizations that accept used goods. Organize a garage sale in your neighbourhood to encourage your neighbours to get involved in reducing waste.
When deciding to purchase an item, consider buying used. Those items are less expensive and if you do your research and know exactly what you're buying, they are often just as good.
7. Take reusable bags shopping
One of the best ways to decrease the amount of waste you produce is to use reusable bags while shopping.
Purchase a reusable bag that folds down and can fit in your purse, so you always have a bag handy.
Leave reusable bags in your car so you never forget them.
If you're buying one or two items in the produce aisle, you don't need to grab a plastic bag from the dispenser.
If you have a surplus of plastic grocery bags gathered at home, use them to line garbage pails, scoop up after your pet. At least they're getting double duty.
8. Learn to love imperfect fruit and veggies
Don't let a few bruises deter you from putting that apple in your basket. Instead of letting it go bad on the shelf - where it will inevitably be thrown away - take it home and cut out the bruises. There will be a fraction of the waste and you'll still have fresh ingredients for your meal.
9. Keep the pantry and fridge lean
While you may be tempted to stock up on groceries for the week, don't get ahead of yourself. Things tend to come up during the week, and you might not make the meal you planned, which means that there will be ingredients aging in your fridge.
What's more, you may find you have leftovers from a meal or small amounts of ingredients that need to be used up. Be creative about using these items before they go bad. Type a few ingredients into the Google search bar and see what recipes pop up. You could discover a new family favourite.
If you can't use something before it goes bad, then freeze it. Frozen produce can be used in a multitude of ways. Even herbs can be frozen and used in stews and sauces. Aging avocado can be mashed and mixed with lime juice and frozen for quick and easy guacamole.
10. Be daring after the expiry date
A "Best If Used By" date doesn't mean that the item automatically goes bad after that day. It is only suggesting that the quality and flavour of the product is best before that date. Before you trash your dairy products, taste them or do a sniff test. Most likely, you'll discover you can still eat it.
11. Bulk isn't always best
You may think that buying in bulk makes a lot of sense. It may be cheaper, but it doesn't always minimize waste. Be aware of double packaging. Some "bulk packages" such as toilet paper and paper towel are just individually wrapped items packaged yet again and sold as a bulk item.
12. Reducing waste outdoors
The 2017 Earth Day theme is "Earth Play for Earth Day". Canadians are encouraged to get outside and connect with nature. While you're exploring Canada's great outdoors, consider these ways to reduce waste:
Pack a litterless lunch. Use re-sealable containers for sandwiches and a thermos or reusable bottle for drinks. Put everything in a reusable bag or lunch box. And always pack out what you pack in.
Need a new bike? Many independent shops will refurbish bikes bringing them up to like-new standards. Try this route before you invest in new wheels.
If you need outdoor sports equipment like helmets, roller blades and baseball gloves, head to places like Play It Again Sports to get great deals on used equipment.
If you're camping – follow the "leave no trace" rules:
Plan ahead and prepare
Travel and camp on durable surfaces
Dispose of waste properly
Leave what you find
Minimize campfire impacts
Respect wildlife
Be considerate of other visitors
Follow these tips to help Canadians divert excess waste from our landfill sites that are bursting at the seams. Join the Earth Day movement, and we'll do it together!