3 insurance tips for condo landlords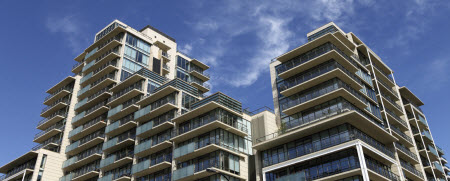 Owning a rental condominium is a great investment opportunity, but it comes with a unique set of responsibilities. Condos make landlords vulnerable because of the various parties involved, including tenants, condominium boards and commercial organizations, as well as the nuances of rental legislation. To protect yourself against costly repairs and other major headaches, take the following steps:
1. Understand the insurance landscape. The relationship between you, your tenant, and the building itself (which is subject to a commercial policy) can complicate matters, especially in regard to insurance. While policies sometimes overlap, certain things inevitably slip through the cracks and could become contentious. Start by consulting a trusted insurance advisor to identify any possible issues or oversights.
2. Supplement your basic landlord coverage. Most traditional policies do not include 'white goods' or, in other words, appliances. So, if something goes wrong with your tenant's stove or fridge, you could be held financially responsible. Avoid this by adding those items to your existing landlord policy, We all hope that tenants will be responsible, but you need to plan for any eventuality. You should also determine whether or not upgrades to your unit are covered by your existing policy. Many owners will improve their space without supplementing their coverage. An insurance broker can advise you on the best way to proceed when you make changes, no matter how small.
3. Ensure that your tenant has an individual policy. Before entering a new rental agreement, ask for a copy of your tenant's individual policy and share it with your insurance broker. That way you can find any gaps in coverage. Also, since these policies must be regularly renewed, build a stipulation into the lease that allows you to check it on an annual basis.
As with your insurance, tenant policies can either be quite comprehensive or very specific, often encompassing their property and nothing further. It is a good idea to be clear on where your insurance ends and the tenant's begins.
Remember to talk to a professional insurance advisor and, first and foremost, be selective about who you rent to.
---
By Blake Reichert
Blake Reichert is the Senior Vice President of Sales for the Prairies at Western Financial Group. In this role, Blake oversees the sales for all of Western's branches in Alberta, Saskatchewan and Manitoba. Blake has been in the insurance industry for over 15 years.