4 tips for buying or renewing car insurance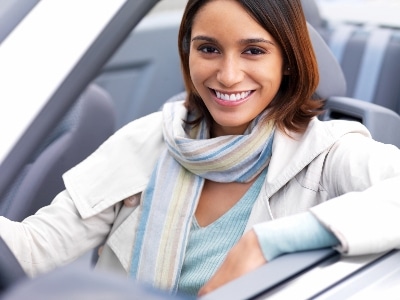 With spring routines now in full swing and summer holiday's just around the corner, it seems like the to-do list just keeps getting longer. But as you rush to get things done, don't forget about some of those important annual items that require attention so you can avoid headaches down the road.
Reviewing insurance policies is one task, particularly your automobile coverage. Does yours still match your specific needs? As temperatures drop and the road conditions worsen, just the right car insurance could save you from unexpected costs in the unfortunate event that you need to make a claim.
There is a perception that buying insurance can be stressful and overwhelming. Working with an insurance broker can help to alleviate that stress, ensuring that you feel confident in the coverage you're getting.
Here are some top tips to ensure you have the right coverage at the right price:
Clarify as much as possible
The best way to understand what your car insurance covers is to ask questions. Don't be afraid to ask for clarification if something isn't clear. Understanding what your policy will or won't cover from the beginning will elevate misunderstandings, both financially and emotionally, should a loss occur.
Be honest
Excluding important details can be more of a hindrance than a help. By not sharing pertinent information like principal operator, distance driven or using your vehicle for delivery can void your coverage should you have a claim. This could cause more grief and financial loss in the unfortunate event of an accident or need for a claim. Make sure you're being upfront with your coverage provider.
There is a perception that hiding facts about your driving history could help you secure a better rate. Honesty is always the best policy because it allows your broker to identify the coverage that best suits your needs. Failing to disclose vital information could also impact your coverage and claim.
Ask about discounts
There are discount options. For example, if you have no one living in your home with less than 10 years driving experience, you qualify for a discount. Be proactive in your discussions.
Shop for the insurance with a broker
Working with an insurance broker can help cut down on legwork and this applies for all types of insurance, not just auto. Brokers sell a wide variety of different brands and can identify plans that best serve your needs and meet your budget. You'll be given more options than working directly with insurance providers, offering you the tailored coverage you're looking for.
Remember that finding the insurance that will provide you the best protection based on your needs is the top priority.
For more information visit www.westernfinancialgroup.ca
---
By Greg McGill
Greg McGill is the Senior Vice President, Sales for the Pacific Region for Western Financial Group. He has worked with Western for the last 15 years working as the Senior Regional Vice President Sales, B.C. overseeing sales for all of Western's branches in B.C.