5 Questions About Fallen Trees on Your Property or Car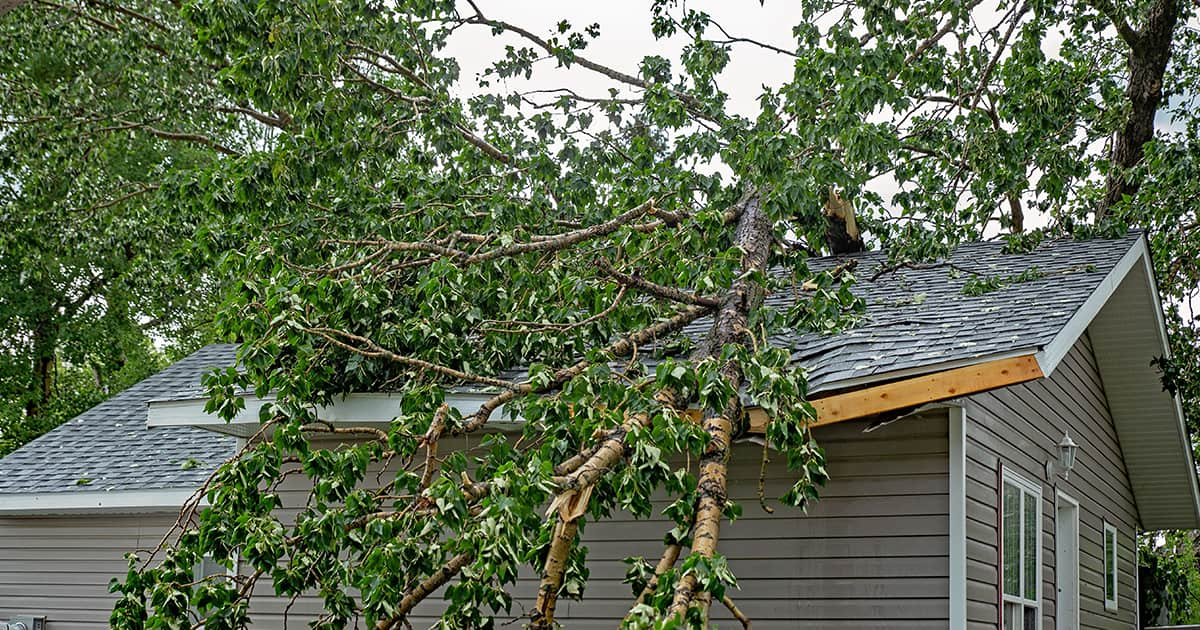 What happens if one of your trees or one of your neighbour's trees falls on your property or car during a windstorm, ice storm, or tornado? What role does your homeowner's or car owner's insurance play?
Here are 5 questions answered about property damage caused by trees.
1. Does home insurance cover fallen trees?
In most cases, your homeowner's insurance covers fallen trees. Home insurance will pay for the repairs to your house, and additional living expenses such as hotel and meals while the renovations are being done if you can't live in your house.
2. My neighbor's tree damaged my property. Whose insurance covers the damage?
Your home insurance protects your home, detached structures, and other property regardless of whose side of the fence the tree was on.
If your neighbor's tree falls on your house due to fire or a weather-related event like high winds, lightning, ice, or snow, your home insurance should cover the damage.
If the tree damages a fence or a shed, there may be a cap on coverage. If no structures were damaged but the tree damaged your landscaping, your home insurance will cover it up to a certain amount.
3. What happens if a tree or large branch falls on my car?
If you have comprehensive insurance coverage as part of your car insurance policy, it's typically covered.
If your tree falls on your neighbour's car, your neighbour's car insurance should pay the claim, providing your neighbour has comprehensive coverage.
If your neighbour's tree falls on your car, your comprehensive coverage applies if you have it.
Comprehensive coverage is an add-on to your car insurance policy. It protects against incidents not classified as a collision with another vehicle or object.
4. What if a neighbour's tree falls and it's not due to weather?
Home insurance does not cover damage caused by negligence or lack of maintenance. If your neighbor's tree fell for another reason, such as disease or rotting, your home insurance may not cover the damage. You may be able to file a liability claim with your neighbor's home insurer, but your neighbor may have to pay for the damage directly if he knew the tree was dead, diseased, or rotten.
If a neighbor's tree is in bad shape, ask your neighbour to have it maintained or removed. Keep written proof and take a photo of the tree because negligence or lack of maintenance is difficult to prove. If the tree falls on your property, you may have a tough time getting your neighbor to cover the damage.
5. If there's no damage, will my home insurance pay for the cleanup?
If a tree falls on your lawn but doesn't damage your property, you'll have to pay for its removal. This applies to dead trees or large branches, too.