5 Questions About Recreational Vehicle (RV) Insurance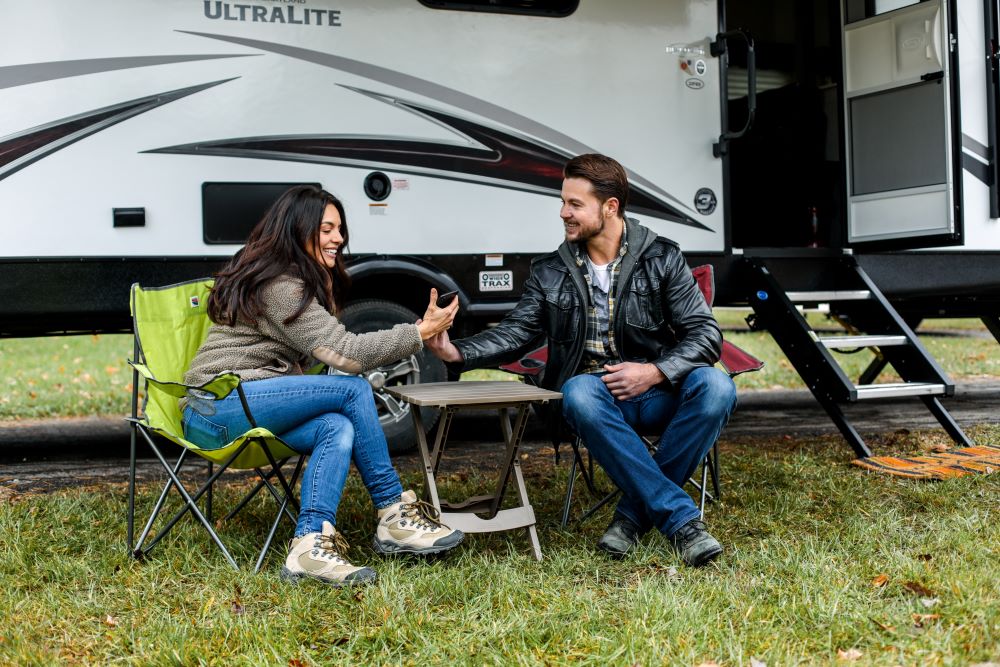 Your RV gives you freedom to get out on the road. You need to make sure that your home away from home is protected while you're driving or while your RV is parked.
Here are 5 questioned answered about recreational vehicle (RV) insurance.
1. What counts as an RV?
A recreational vehicle (RV) can be a motor home, fifth wheel trailer, camper van, tent trailer, or any other type of mobile vehicle that you use when you're away from home. You're either driving it or pulling it.
2. Do I need to insurance my RV year round?
Yes, you should keep your recreational vehicle insured year round because damage and theft can happen at any time, even if your RV is stored in a secured facility. Year-round RV insurance protects from theft and damage.
Cancelling your RV insurance policy when it's not in use may not save you any money at all. In the event of theft or damage you would be responsible for any costs if you have let your RV insurance lapse.
Year-round insurance may get you discounts. Ask about them.
3. What insurance do I need if I live in my RV year round?
If you use your RV as a home, you'll need insurance that covers your vehicle while parked. You may also opt for more coverage for your personal belongings and equipment. Full-time insurance is more expensive and generally can be difficult to obtain on an extended basis.
4. How is the cost of my RV insurance determined?
The higher value of your recreational vehicle, the higher your premium will be. If you choose optional coverage, you'll also pay a higher premium. Liability-only insurance is less expensive but may not suit you if you want to protect personal belongings.
A basic insurance policy will have coverage for water damage caused by common issues, but it will not cover things like water damage caused by sewer backup and overland water. You can add the optional coverage of water damage caused by sewer backup and overland water to your policy for extra protection.
5. What coverages are mandatory?
Liability Coverage: It provides protection if you are in an accident where you are held liable for injury or death of other persons. This will also take care of any damage to third-party vehicles and property.
Accident Benefits: Helps you if you are injured in an accident. It may cover expenses such as medical bills, rehabilitation, funeral costs, loss of income due to disability.
Direct Compensation Property Damage (ON, NB and NS): Helps you with repairing damage to your RV when another insured driver is responsible for the accident.
Optional coverages to consider:
U.S. exposure endorsement gives you additional coverage when you are traveling in the USA and lasts up to 180 days.
Emergency Roadside Service: It can cover the costs of this kind of service on the road and save you time and money.
Home or car insurance policies don't always cover fully cover your RV. Your typical home insurance policy may cover your belongings stored inside your RV such as clothing and dishes but it won't cover damage or loss of the RV itself – at least not automatically. Typical car insurance policies may cover the trailer but not your personal possessions. Make sure your RV is fully covered so that you can get RVing with confidence.