5 most common mistakes when buying travel insurance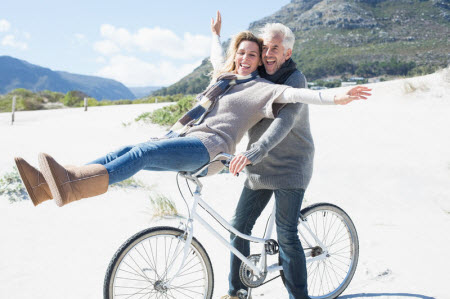 Your bags are packed and you're ready to head out on that much-needed vacation. You've been diligent and purchased travel insurance, but be aware that you might not be as protected as you think.
Canadians make the common error of believing that simply purchasing a policy will protect them. The travel insurance services manager with Western Financial Group. However, travel insurance isn't one-size-fits-all and it's imperative that you find a plan that best suits you, the type of vacation you are taking, and the length of your trip.
To make sure you don't find yourself in a position where you're not covered, be aware of these common mistakes:
Travelers don't leave enough time to purchase a plan
Purchasing travel insurance should not be a last-minute call made on the way to the airport. Just as you carefully planned your travel itinerary, make sure that you leave enough time to consider and select a policy. We recommend that you contact your broker at least one week before your vacation to discuss your travel plans.
Travelers make assumptions
Many travelers assume that their existing plan will cover them from the time of their departure to their return. Policies offered through credit cards, retirement plans and travel groups won't always meet your individual needs. Be sure to double check with your provider prior to leaving on a vacation to confirm that your plan covers you wherever you're travelling to, the length of your vacation, and whatever activities you plan on participating in.
Travelers forget to mention existing health conditions
People commonly forget to consider existing conditions that could require assistance while they are away. Prior to leaving, report both recent illnesses and long-standing conditions to your broker. Canadians often forget about long-standing medical conditions, like pacemakers or stents. Answer all questions truthfully and accurately as it may impact your claim in the event you require out-of-country medical assistance.
The policy does not cover travelers for some activities
Each vacationer has a different set of plans that may call for tailored insurance. A scuba-diving vacation is very different from a trip to Europe. Ensuring that your coverage reflects these kinds of activities is vital, as it, too, can result in a claim being denied. When purchasing your travel insurance, be sure to highlight any special activities to your broker so that they can help you to identify a plan that keeps you protected throughout.
Travellers select insurance solely based on price
Cost is just one of many factors to consider when purchasing your plan. Remember that saving in the short term could mean that, in the event of an accident or illness, your vacation could become much more costly than you had bargained for. You wouldn't buy a parachute on price alone, so choose quality instead.
Remember that taking the time to purchase a tailored plan that reflects your needs will have you better covered in the event that an emergency should occur.
---
By Lori Hartery