How to avoid unnecessary home insurance claims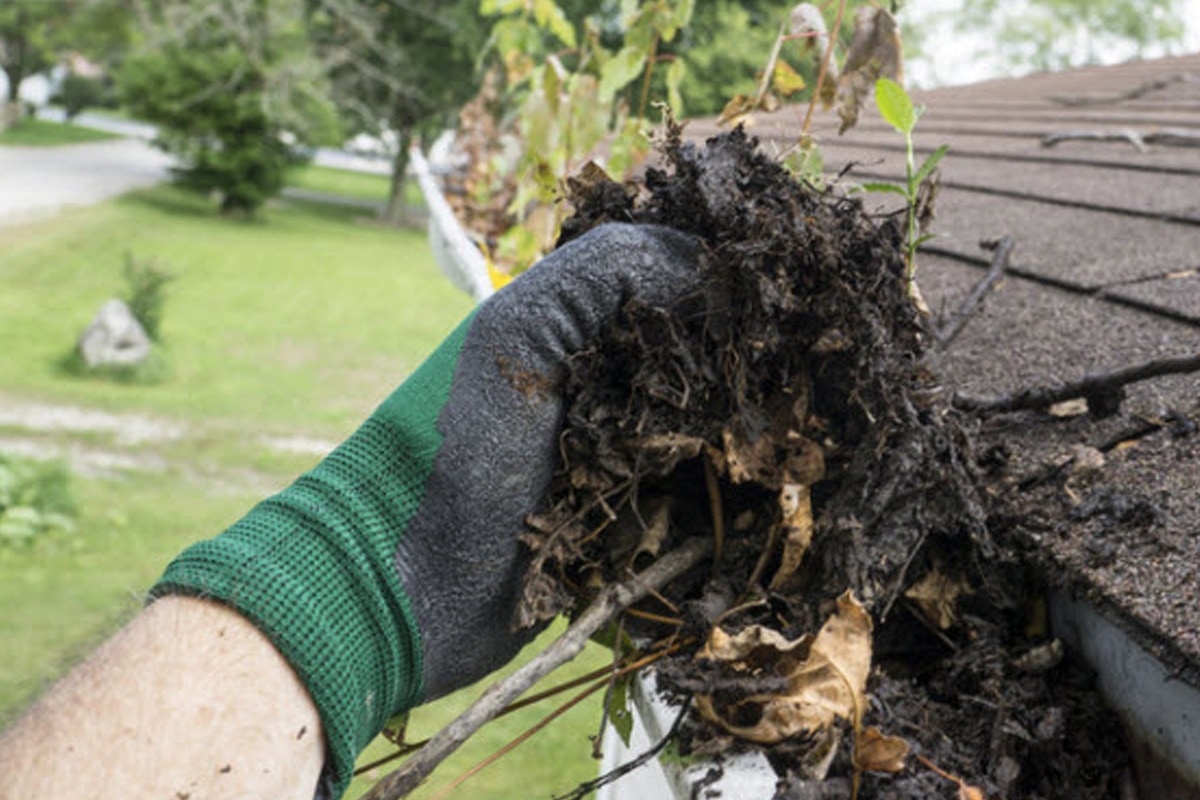 After a long winter, doesn't it feel good to get out and enjoy the great outdoors?
Before you get ready to soak up the rays, take the time to perform some routine maintenance around your home to prevent problems and avoid unnecessary home insurance claims.
Clean gutters and downspouts
Eavestroughs or gutters are intended to direct water from melting snow and rain away from your home. If fall and winter debris, such as dead leaves, has collected in the gutters, water can't flow properly and your home could sustain expensive water damage.
Clean out your gutters, replace any gutter spikes that have fallen out, and plug any leaks with silicon sealing. Also, check your downspout rivets – they may have come loose or fallen out and need to be replaced. Lastly, ensure that your downspouts are lowered to drain water away from your home's foundation.
Inspect your roof
While you're working on your gutters, it's a good time to check your home's roof and address any issues that could cause leaking. Look for:
Cracked caulk or rust spots on the flashing (the aluminum or steel that is placed over your roof joints to prevent water seepage)
Buckling, curling, blistering, broken or missing shingles
Popped nails that need to be hammered back into place
Cracked or worn rubber boots at the base of the vents
Missing chimney cap
Signs of moss and lichen – this could indicate that your roof is decaying underneath
If you find coloured grit from your roof shingles in the gutters, it means that your shingles are deteriorating. Talk to a professional to see if your roof needs to be replaced.
Maintain the trees on your property
Trees add privacy and beauty to a home, but if a large tree falls, it can damage your home or a neighbour's property. Damage caused by a fallen tree on your property is usually covered under a home insurance policy – but it depends on the condition of the tree before it fell.
If the tree is dead or needed maintenance, it's possible that your insurance won't cover it. Insurers expect that homeowners will properly maintain their property and the trees on it.
Assess the trees around your home to determine if they need trimming or removal, and to prevent any damage from occurring in the first place.
Reduce the risk of theft
When working in and around the yard, it's common to leave the garage door open and your doors unlocked to allow for easy in-and-out access. But if you're tending to your lawn and garden in the back, be sure to lock the front door, and close your windows and your garage door. Thieves are always looking for an opportunity to quickly grab something of value. And it may be a few days before you realize you've had an intruder and can submit a claim.
Also, be sure to have a house key accessible or your mobile phone - in case you accidentally lock yourself out!
Once you've taken steps to properly maintain your property, you can kick back and enjoy a sunny, problem-free summer.