Benefits of keeping your dryer clean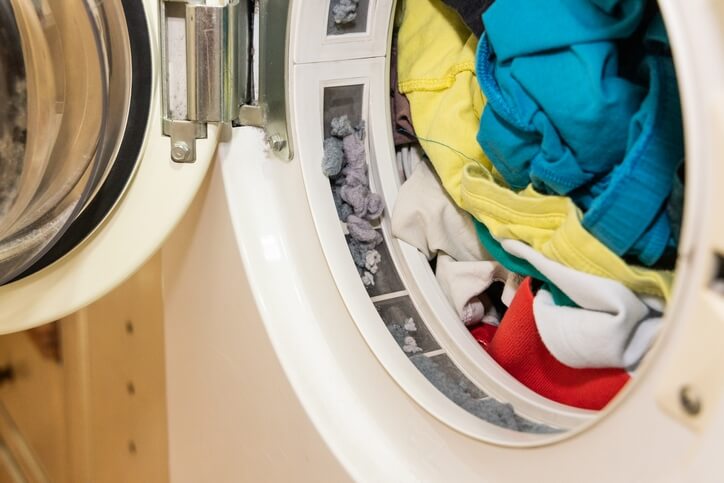 January 24, 2020. Thousands of house fires are caused by dryers every year, with lint buildup being the main problem. Fortunately, a little maintenance goes a long way in preventing a fire caused by your dryer. You probably already know that you should empty the lint trap in your dryer every time you use it, but there are other simple steps you can take to keep your dryer safe and extend its life. These tips for maintaining your dryer will also help lower your utility bill and save time.
Clean inside the lint trap
Take the screen out and clean in the lint trap with a dryer lint brush.

Wash the screen with detergent or put it in the dishwasher.
Do not overload the dryer
Loads that are too large use more energy and take longer. Your clothes might not dry all the way and could smell musty.
Clean inside the dryer
Wipe down the inside of the drum with rubbing alcohol in a microfiber cloth and let it dry.
Clean the vent
Cleaning the exhaust vent is the most important thing you can do to prevent a fire.

Disconnect the dryer from its power.

Disconnect the vent and vacuum both ends.
Get a metal dryer vent
Metal dryer ducts do not sag and get less lint buildup, which means a lower chance of a fire. Plastic or foil dryer vents are also less likely to keep a fire contained.
Clean the vent cap
Find the vent cap on the exterior of your house and clear it of dirt, garden debris, and snow.
Check the moisture sensors
Moisture sensors detect how damp your laundry is and turn the dryer off when your clothes are dry.

Moisture sensors can get build-up on them, especially from dryer sheets, causing your laundry to come out damp or more dry than necessary.

They are usually under the door inside the dryer and look like curved metal bars that curve around the door. Check the manual if you are not sure where to find them.