More Than 1/5 of Canadians at Risk of a Gender or Racial Pay Gap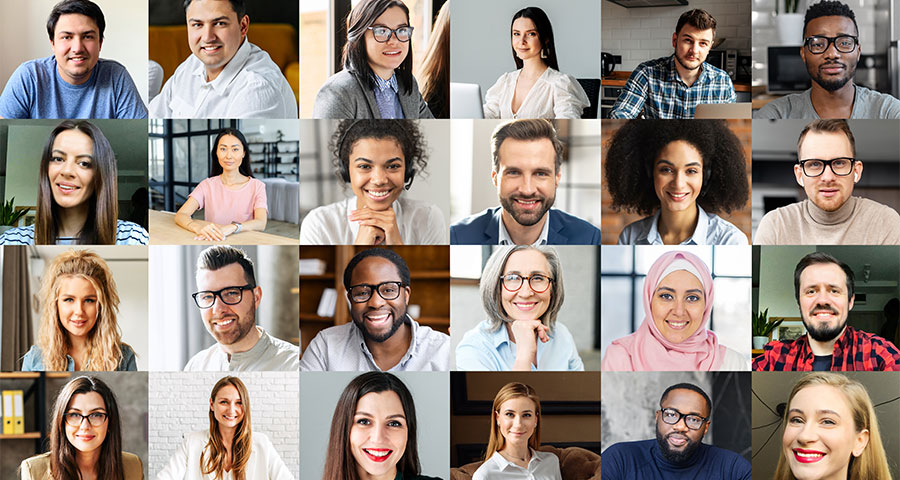 April is Celebrate Diversity Month and it's an opportunity to learn about the contributions of Canada's diverse population and promote respect for Canadians of all backgrounds.
On World Day for African and Afro descendant Culture on January 24, Prime Minister Justin Trudeau said that "inclusion and respect for diversity are cornerstones of Canadian identity and at the heart of our democracy. We must reject all forms of racism and discrimination and eliminate inequalities and inequities by demonstrating leadership and empowering communities."
One way to truly do this is to eliminate racial and gender pay gaps.
Canada's population has diverse backgrounds
According to Catalyst, in 2016, 22.3% of the population, or 7,674,580 people, were people of colour and 31% to 36% of the population is projected to be made up of people of colour by 2036. Twenty-seven per cent of Canadians aged 15-34 identified as members of diverse racial/ethnic groups, which is almost twice that of 1996. The 2016 Census found that 68.6% of people of colour 25-64 years of age had a postsecondary degree, diploma, or certificate, compared to 64.8% of the general population.
Significant gender and racial pay gaps still exist
Despite Canada's diverse makeup and commitment to equality, gender and racial pay gaps are an indicator of the ongoing problem with inequality. According to Generation PR, women 25-54 earned 13.3% less on average than men and this disparity starts as early as the first year of college grads' new careers.
"When you combine race and gender together, you'll get even worse numbers. A study from the Canadian Centre for Policy Alternatives found that racialized women earn 59 cents for every dollar earned by white men," says Generation PR.
Can pay transparency fix the problem?
Pay transparency could be one solution. Public disclosure of salaries is becoming law in some countries and the Canadian government started releasing anonymized salary information in 2021. Some provinces are required by law to disclose salaries for public servants, and data about university faculty members was used in a study published in March 2021.
According to the CBC, the study found that "pay transparency eventually narrowed the wage gap between women and men significantly – between 30 to 40 per cent after pay transparency was legislated for public sector wages above a certain threshold."
The study also found that overall salaries went down one to three per cent and other research suggests that pay transparency could cause salaries for non-unionized jobs to decrease by a similar amount.
More needs to be done
Sarak Kaplan, a professor at the Rotman School of Management at the University of Toronto, said that "pay transparency is one of the tools in the toolkit for achieving more gender equity or racial equity in pay. But it won't be the most predominant tool. It's not the thing that's going to solve the problem."
She points out that pay transparency needs to be paired with promoting under-represented groups to senior positions in organizations. Different people being paid different amounts for the same job is only a small part of the problem.
"Women are not seen as the people who can be in the leadership positions," she said, and "if you intersect that with disadvantages that come from immigrant status, race, Indigenous [identity], disability or socioeconomic status, it really just gets worse and worse and worse."
In addition to pay transparency, companies should "be focusing on diversity and inclusion in hiring and promotions into the high-paying roles."