Celebrate the Contributions of Jewish Canadians during Jewish Heritage Month this May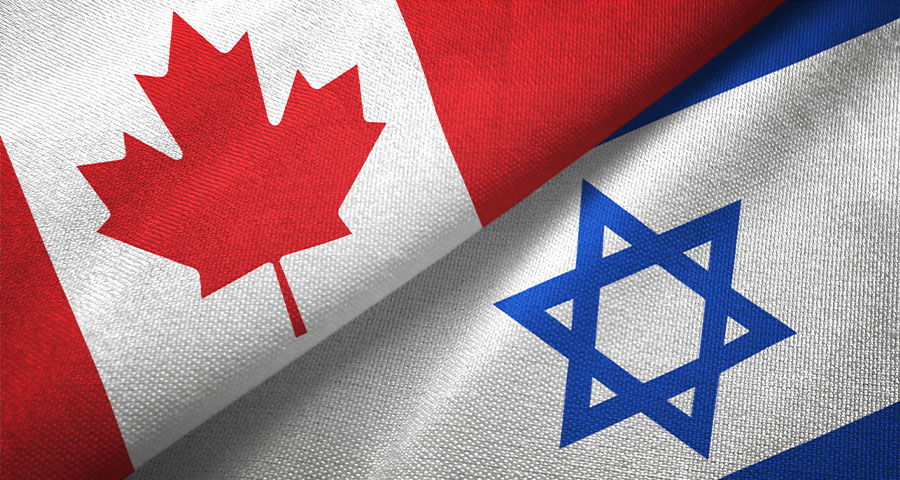 Jewish Heritage Month provides an opportunity to remember, celebrate and educate future generations about the role that Jewish Canadians have played and continue to play in Canada.
The Canadian Jewish Heritage Month Act designates May as Jewish Heritage Month and was unanimously passed by Parliament in 2018. It recognizes the social, political, cultural, and economic contributions of Jewish Canadians.
The significance of May
Events that are significant for Jewish communities around the world take place in May and include Yom HaShoah, or Holocaust Remembrance Day, Israel's Independence Day, Jewish Music Week, the Walk for Israel, and the Friends of Simon Wiesenthal Center for Holocaust Studies' Spirit of Hope Benefit.
Jewish Heritage Month is also observed in the U.S. and Jewish Heritage Week takes place throughout Europe in May.
Jewish Federation of Canada-UIA gives just one example of significant contributions by Jewish Canadians: "...starting in 1912, four women in Toronto, Mrs. Cohn, Miller, Spiegel, and Adler, successfully raised $12,000 over nine years to purchase a building in 1923 to house The Hebrew Maternity and Convalescent Hospital. It would eventually become Mount Sinai Hospital."
Did you know?
17,300 Holocaust survivors live in Canada and make up about 28% of Jewish seniors over 65.
The first Jewish person living in Canada was recorded in 1760 in Trois-Rivieres, Quebec.
Ezekiel Hart was the first Jewish Canadian to be elected to a Legislature in 1807 and secured rights and freedoms for Jews and other minorities in 1832.
Canada is home to the world's fourth largest Jewish population after Israel, the United States, and France.
Celebrating Jewish Heritage Month
The Friends of Simon Wiesenthal Centre for Holocaust Studies suggests some activities to mark May's Jewish Heritage Month:
Visit a local Jewish community centre to find resources and activities to deepen your understanding of the contributions of Jewish Canadians.
Learn more about Canadian Jewish history by speaking with Jewish members of your community.
Visit a synagogue to learn about Jewish customs.
Read a book by a Jewish Canadian author.
Watch a Jewish-themed film, or enjoy for the Toronto Jewish Film Festival which takes place June 9 –26.
Listen to music by Jewish Canadian musicians.
Make traditional Jewish food like chicken soup, challah, and gefilte fish and learn about their history.
Invite a speaker to your school or group to share their experiences.
Jewish Federation of Canada-UIA has additional resources and ways to participate, including getting involved in your local community and donating to non-profit organizations. A list of federations across Canada and more information can be found here: https://www.jewishcanada.org/opinions/of-interest/may-is-national-jewish-heritage-month-in-canada