Celebrating Asian Heritage Month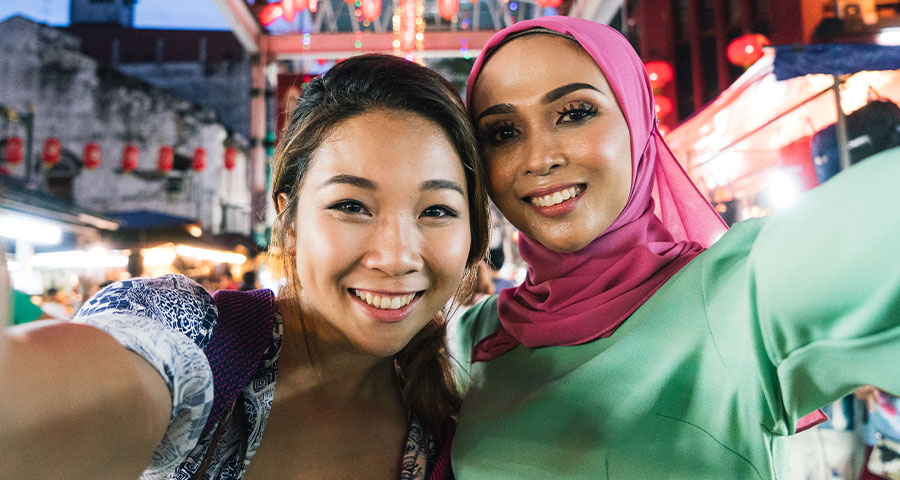 May is Asian Heritage Month. The Government of Canada notes that it's an opportunity to celebrate the contributions to Canada's growth and prosperity that Canadians of Asian descent have made and continue to make"
This year, Asian Heritage Month marks its 20th anniversary since its declaration by the Senate of Canada. It was proposed in a motion by the first Canadian of Asian descent to be appointed to the Senate, the Honourable Dr. Vivienne Poy.
Racism is on the rise
Although Canada strives to be a diverse and inclusive country, racism and discrimination are still a problem and there has been an increase since the start of the COVID-19 pandemic. A report by the Chinese Canadian National Council's Toronto Chapter and Project 1907 indicates a continued and concerning rise in anti-Asian racism and xenophobia across Canada.
According to Project 1907, which has an online anti-Asian racism reporting tool, anti-Asian racism increased in 2021 from 2020:
They received 47% more racism incident reports.
Women continued to submit two-thirds of the reports.
Reports by South Asian and Southeast Asian people increased by 318% and 121% respectively.
Reports by minors increased by 286%.
Reports of being spat on or coughed on increased by 42%.
Online racism and hate reports increased by 42%.
Newly added profile analysis indicated that perpetrators in almost 75% of incident reports were white men.
Statistics Canada also found that police-reported hate crimes are on the rise: "In 2020, Canadian police reported 2,669 criminal incidents that were motivated by hate. This was the largest number recorded since comparable data became available in 2009. The first year of the pandemic saw the number of police-reported hate crimes increase by 37%, or 718 more incidents, compared with the previous year."
Celebrating Asian Heritage Month
This Asian heritage month, and the rest of the year, we should all support inclusion and diversity in an increasingly divided world. Many organizations are celebrating Asian Heritage Month and you can find events and activities in your area.
Celebrating Asian Heritage Month in the workplace
Teambuilding has a list of suggestions for celebrating Asian Heritage month and some ideas include:
Asian heritage month trivia
An interactive map where participants can point out their personal links to different countries; you can also have a "name the country" challenge.
Lunch and learns
A book club
A movie night
Language lessons
Employee resource groups
Ordering an Asian meal from a lesser-known cuisine
You can find more ideas here: https://teambuilding.com/blog/asian-heritage-month-ideas
Noteworthy Canadians of Asian Descent
There are countless accomplished Canadians of Asian heritage and a long list of noteworthy Canadians of Asian descent is available here: https://www.canada.ca/en/canadian-heritage/campaigns/asian-heritage-month/noteworthy-figures.html
Did you know?
Payam Akhavan was born in Iran and became the UN's youngest prosecutor of war crimes at the age of 26.
Margaret Jean Gee became the first woman of Chinese descent to graduate from law in 1953 and went on to become the first Chinese-Canadian woman to become a lawyer in British Columbia, and the first woman of Chinese heritage to serve as a Pilot Officer in the Royal Canadian Air Force Reserves.
David Suzuki is perhaps the most famous Canadian of Japanese descent, has won numerous awards and honours, and is best known for being an environmental activist.
Yuki Tsubota is a top Canadian Olympic slopestyle skier of Japanese descent.
Sandra Oh is an accomplished Canadian-American actor of Korean descent.