Could your business survive a cyberattack?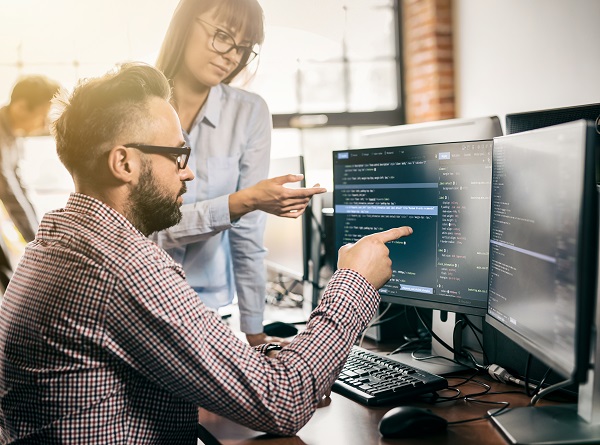 Virtually every Canadian company – no matter how large or small - uses technology to promote and sell products and services, connect with existing customers, and reach out to new prospects. Unfortunately, the connected nature of today's technology also makes businesses vulnerable to cyberattacks.
What is a cyberattack?
Cyberattacks can take on many forms.
They are often a virus or malware deceptively installed on a computer or in a company network where they wreak all sorts of havoc. Viruses can corrupt data – or delete it entirely – effectively bringing business to a grinding halt.
Cybercriminals can steal sensitive customer or supplier information leading to costly breaches of privacy, and severely damaging your company's reputation.
In the case of ransomware, mission-critical data is held hostage until the ransom is paid, usually in digital currency. But even something as simple as the loss of a company laptop with confidential information can put a business at risk for a cyberattack.
Cyber risk insurance helps to mitigate the consequences of an attack
Cyber risk insurance provides financial coverage for losses that arise from cyber-related attacks. Coverages are available for:
Forensic investigation to determine the cause of the cyberattack, and steps to repair it and prevent its reoccurrence
Business losses due to lost or corrupted data, network downtime, business interruption, and the cost of repairing company reputation
Liability coverage including defence costs, fines and settlements
Costs associated with cyber extortion from ransomware
Expenses incurred to comply with privacy regulations that may include data breach notifications to customers and other affected parties, and credit monitoring for customers whose information was, or may have been, breached
Do you need cyber risk insurance for your business?
Attacks against all businesses are increasing. Small businesses are not immune. Any company that collects, stores and maintains customer contact or payment information, conducts business on mobile devices that are linked to company networks, or uses cloud storage for mission-critical data should consider cyber risk insurance.
Cyber risk insurance won't prevent a cyberattack, but it can help reduce the stress, minimize reputational damage, speed up recovery and get you back to business as usual faster. Talk to your Western Financial Group broker about cyber risk insurance today.