Differences in test driving new and used cars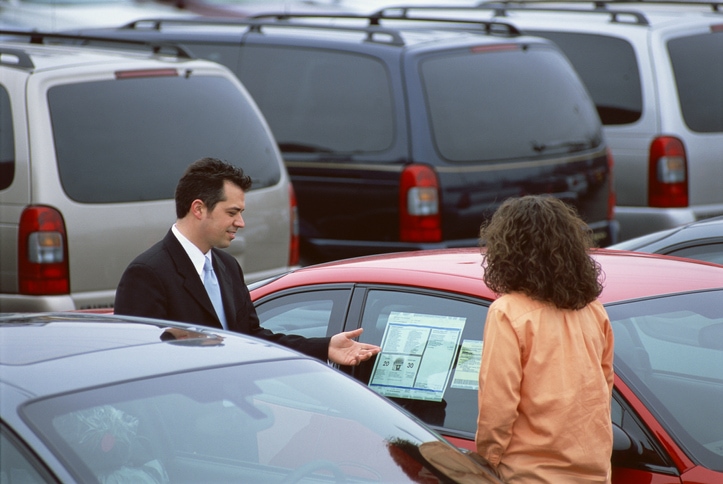 November 20, 2019. Buying a car is exciting but also a big commitment. Going on a test drive is important in helping you determine whether a car is the right fit for your needs and lifestyle. Some aspects of test driving are the same whether you are buying a new or used vehicle, but both new and used cars come with their own issues to look for when test driving them.
Test driving a new car
Spend some time figuring out what type of car you would like to buy, what you can afford, which features you need, and what you can do without. Going on too many test drives can be overwhelming and you might have a difficult time choosing the right vehicle for you.
Examine the inside and outside of the car and consider things like storage space, the size of the car inside and out, how the seats adjust and fold down, what features come with the car and whether everything is intuitive, comfortable, and easy to use.
Drive like you normally would
On your test drive, take a route that is similar to one you drive often and drive the way you do every day. Consider how comfortable the car is and whether it feels bumpy or smooth and how easy it is to maneuver. Take the car on a highway to test the acceleration and see how safe it feels at high speeds.
Use the radio, GPS, Bluetooth, cruise control, air conditioning, and any other features while you are driving. Are they easy to use and placed somewhere that is easy to reach? Does it have all of the features you would like in a new car?
A friend or family member might know more about cars than you do or will be able to give you another perspective on the vehicle and point out things you might not have thought of.
Test driving a used car
Because used cars have wear and tear and might not come with a warranty, you need to be much more critical when test driving.
One of the most important things to do when buying a used car is to find out its history and if it has been in an accident. You can do this by getting a vehicle information report (VIR) from the dealership or a registry.
Check the body of the car, windshield and windows, head and tail lights, doors, tires, and exhaust for wear, damage, or rust. Some problems might not affect the safety of the car, but others might so make sure you discuss any issues with the salesperson.
Make sure everything is working, the doors, windows, and trunk open easily, that everything is comfortable and easy to use, and whether the airbag light comes on and if the panel cover has split or appears to have been repaired.
Drive like you normally would
Like with a new car, make sure you are comfortable driving the car the way you would every day, that it handles well, and that the features are intuitive and well-placed. Make sure there is nothing that would annoy you every day.
See how effective they are, if the brake pedal is too stiff or too loose, and if the parking brake works.
Make sure there are no vibrations, look for too much or too little resistance, and make sure the vehicle does not pull to one side.
Look under the hood and under the car

Check the engine bay for rust, stains, and leaks.

Compare fluid levels before and after a test drive to make sure they have not gone down.

See if the exhaust emits a lot of blue and black smoke.

Look for rust and leaks on the underside of the car.
Try to take the car on a bumpy road to see if it drives smoothly and what it feels like to go over big bumps.
A car that is too loud is a minor problem compared to mechanical issues but can be annoying. Also, listen for strange noises that might indicate a mechanical issue.
Are there any problems with shifting the gears?
Have a mechanic inspect the car
When you think you have found the car you want, have it inspected by a mechanic so they can find any issues you may have missed.
If you find any issues, address them with the salesperson. The dealership will probably fix any problems before they sell you the vehicle. If you are buying the car from an individual, also make sure to address any issues and use them to negotiate.