Do You Know the Origins of Boxing Day?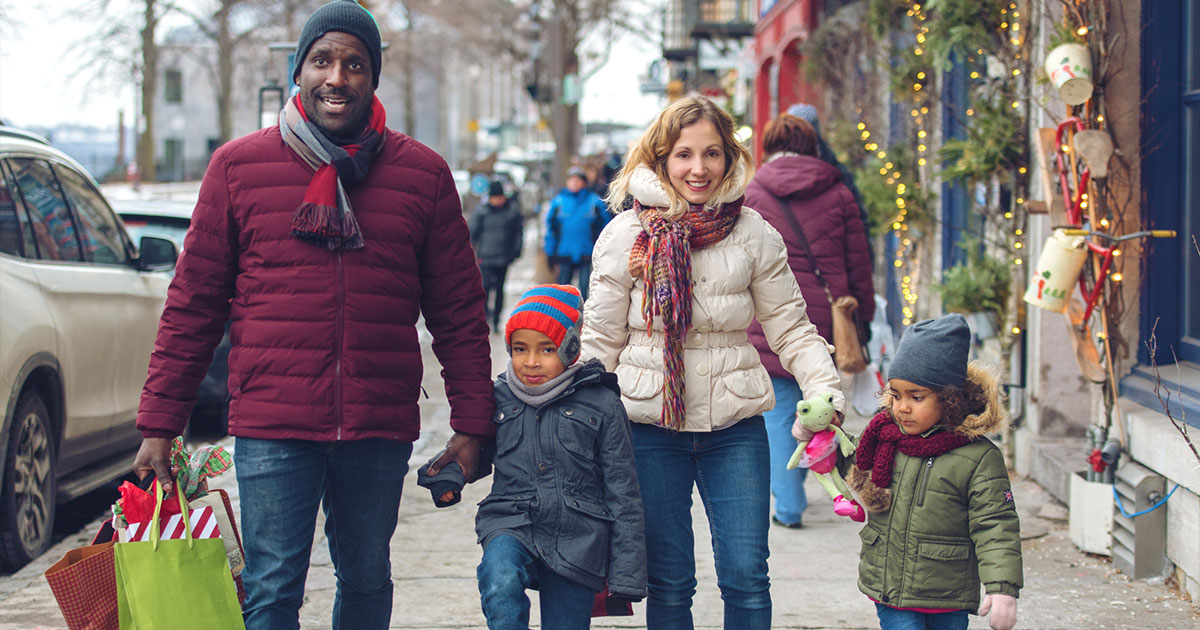 Boxing Day on December 26 is often a day of sale shopping after Christmas for Canadians. What do you know about the history of Boxing Day?
Boxing Day is also known as the Feast of St. Stephen, who was the first Christian martyr.
The origins of Boxing Day
The term "boxing day" may come from empty boxes from Christmas and returning presents to stores. It originated in Britain, and it occurred in print for the first time in 1833, four years before it was referenced in Charles Dickens' The Pickwick Papers.
The history of Boxing Day includes two theories for how the holiday started and both have to do with the tradition of charity to the poor.
"Christmas bonus" boxes
The first theory is that December 26 was the day that aristocrats and lords of the manor distributed Christmas boxes filled with Christmas dinner leftovers, small gifts, and money to employees and servants, who worked on December 25. The boxes were Christmas bonuses.
Donation boxes in churches
The second theory is that the name Boxing Day originated from donation boxes placed in churches around Christmas time to collect money from parishioners. The donations were distributed on December 26 to the poor.
Almsgiving after Christmas
Almsgiving has been associated with December 26 since the 10th century and the Bohemian duke Wenceslas I (the one from the Christmas carol Good King Wenceslas). He became known for his virtue and, according to the song, he had a servant give food and wine to a poor man gathering wood "on the feast of Stephen," which is now known as Boxing Day. Wenceslas was murdered by his brother for political and religious reasons and canonized centuries later.
St. Stephen was also known for charitable acts and in Ireland, Boxing Day is known as St. Stephen's Day. Stephen was selected by the Apostles as one of seven deacons that distributed alms to poorer church members. He was a Jew who converted to Christianity and preached among Hellenist Jews. He was seen as a man of good reputation and of Christian faith, which is indicated by his appointment as a deacon. After he became a target of people who did not want to be converted, he was charged with blasphemy, arrested, and stoned to death after being cast out of the community.
Boxing Day traditions
Almsgiving on December 26 is no longer tradition, but charity is given in the weeks leading up to Christmas, and Boxing Day is still celebrated on December 26. A range of other traditions has been customary on Boxing Day. Boxing Day fox hunts take place in England, although dogs are no longer allowed to kill prey.
In Ireland, St. Stephen's Day is for Hunting the Wren which, today, consists of people wearing costumes and parading around town with musicians.
In Newfoundland, mumming was a boxing day tradition. It was resurrected in the 70s after researchers discovered it and mummers go door to door performing plays based on the resurrections of characters like St. George and collecting money.
Modern Boxing Day traditions mostly include shopping, lounging at home, seeing friends, and in some Commonwealth countries and the United Kingdom, watching soccer and cricket.