Does Having a Dog Impact My Home Insurance?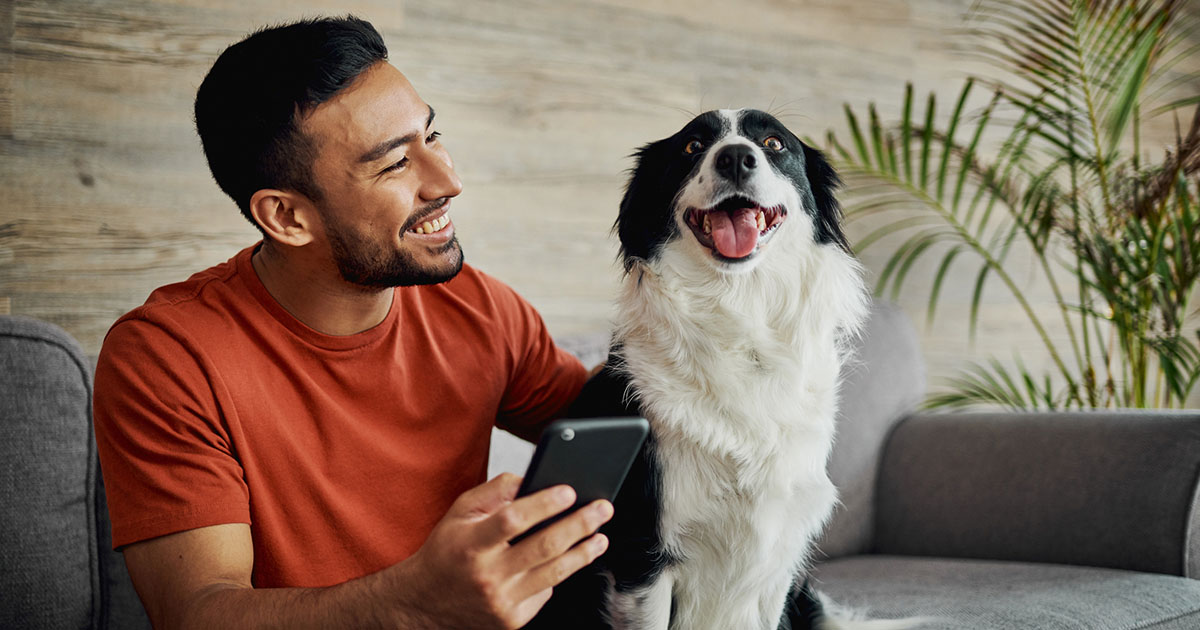 Home insurance may not have crossed your mind as an issue to consider when getting a dog.
Here is what you need to know about how having a dog impacts home insurance.
Whether you are helping with the pet overpopulation crisis by adopting a new rescue dog into your family or have your heart set on a specific breed, it is important to consider which dog will be a good fit for your home.
Why do you need to tell your insurer when you adopt a dog?
Third-party liability insurance is an important part of your home insurance. By adopting a dog, you increase the risk your insurer takes when providing you with coverage because of the possibility of your dog biting someone.
You may need to pay a higher rate for your home insurance and some insurance providers will not even cover you if you have a particular breed of dog.
Which dog breeds are considered high-risk?
Although dog owners and rescuers argue that dog behavior is related more to the owner's competence at training their dog than to breed, some breeds are typically considered high-risk.
Different insurance providers have different requirements for which dog breeds homeowners can have and still keep their home insurance. Breeds that are considered high-risk include:
Pit Bulls
Rottweilers
Mixed breeds that have Rottweiler or Pit Bull in them
Dobermans
Siberian Huskies
German Shepherds
Staffordshire Bull Terriers
American Staffordshire Terriers
Dogs with past aggressive behavior
What if you have a dog that many insurers do not allow?
Every insurer is different, and you may need to shop around to find home insurance that will cover you if you have a dog that is considered a risk. Although some insurers do not provide home insurance to homeowners with a certain type of dog, many others will. Ask your Western home insurance expert for help finding home insurance that works for you and the type of dog you choose.
How to help prevent dog bites
When you have guests at your house, teach them how to interact with your dog correctly. The Ontario SPCA and Humane Society has these safety guidelines:
Babies and children must be supervised around dogs at all times, and children should be taught how to play with dogs gently and approach them correctly.
Teach kids to be safe around dogs and treat all animals with respect.
Do not play with dogs roughly.
Do not tease, chase, or yell at a dog.
Do not crowd or corner a dog so they do not feel defensive.
Do not approach unattended dogs.
Do not take food away from a dog or pick up dropped food and stay away from their bowls and toys.
Dogs with disabilities and older dogs may be more easily frightened, so treat them with respect and consideration.
If a dog gets too excited or becomes aggressive, stand still with your arms folded inwards and avoid eye contact. The dog will lose interest and walk away.
Approach dogs calmly and from a slight angle while avoiding eye contact. Stand sideways to the dog. If you are greeting a small dog or one who is lying down, crouch sideways instead of standing over them. Let dogs smell your hand by extending it to them in a fist.
Pet dogs on the chest or the side of the neck but not over the head.
Take a dog training class when you adopt a dog.
Contact a trainer or behaviorist to resolve behavior issues before they become a problem.
Western has home insurance experts across the country. Fill out the online form in one minute or contact us on the phone or in branch to get answers to questions about dogs and home insurance.