Does a gas or wood stove or fireplace increase home insurance?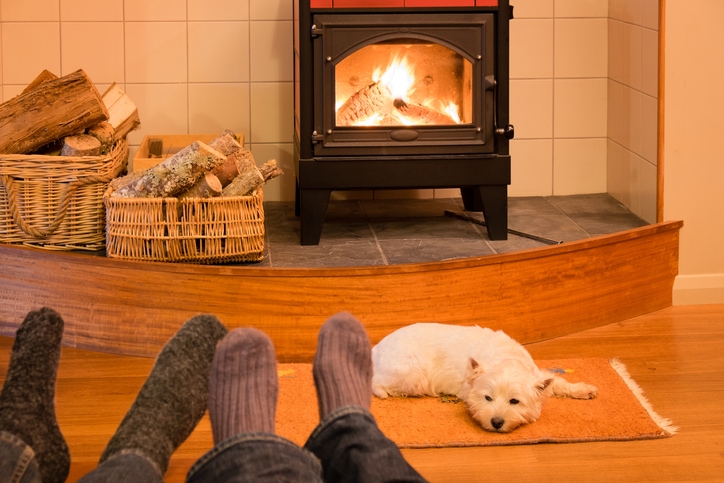 Feb. 14, 2019. Few things are cozier than curling up with a cup of tea next to a crackling fireplace or woodburning stove in a Canadian winter. But it's not surprising that having one in your home will increase your home insurance. The amount depends on the type of stove or fireplace and whether it's the main source of heat in your house. Your insurance provider may require an inspection in order to insure your home. If you're installing a fireplace or woodburning stove, make sure to tell your insurer or your insurance policy could be voided when you make a claim.
How your heating, electricity, and stove affect your insurance rates
Your insurance rates are determined by the risk perceived by your insurer and there are some heating and electricity issues that affect your premium.
Oil heating is riskier than gas or electric heat and therefore more expensive to insure. It can be an environmental and fire hazard.
Breakers are safer than fuses
Fire risk is higher if the electricity flow into your house is less than 100 amps
Old wiring raises the level of risk
Wood stoves increase the risk of fire and older ones are a frequent cause of carbon monoxide poisoning and fires, especially if they were not correctly installed
Fireplaces are a fire hazard and source of smoke damage
Gas stoves are not as dangerous as woodburning stoves and fireplaces but will have a moderate effect on your insurance. They must be properly installed and may need to be inspected.
Your proximity to a fire hydrant and fire station also affects your insurance.
A gas fireplace shouldn't raise your insurance rate significantly
Fire used for heating
The top two causes of residential fires are heating and cooking, with heating fires causing 36% of all residential fires. Home insurance covers fire but you need to inform your insurer if there is a woodstove or fireplace in your home or if you plan on adding one. You're also responsible for routine maintenance such as getting your chimney cleaned regularly. If you cannot prove that you do this then your claim may be denied if you need to make one.
What it means for your rates
A woodburning stove or fireplace can increase your home insurance premium by about 10% or $100 a year depending on which insurance provider you're with. You can choose to keep it a bit lower by having a higher deductible and making sure you are not paying for features you don't need.